"Protecting, Loving, and Respecting What is OURS"
"After only 6 months working with Tyra as a student in the Difficult Dialogues Program, I have finally started to define who I am and who I want to be in the future. I feel safe in these conversations and free to express my opinions about the world. That doesn't happen usually in classrooms in the D.R., so I'm grateful that happens in Tyra's class."   - Difficult Dialogues 2017 Student
I began "Difficult Dialogues: Intercollegiate Conversation on Race, Class, and Gender Identity" in 2014, while attending Spelman College. The goal of Difficult Dialogues is to create a safe space and intellectual environment for continuous intercollegiate dialogues on taboo and uncomfortable topics, which impact the way students negotiate space, understand their identity, and contribute to social change.  As a Fulbrighter, I was fortunate to have the opportunity to bring Difficult Dialogues to Santo Domingo. Through the program I have interacted with nearly 100 students consistently since last November. Our students have interrogated and deconstructed a number of topics, some of my favorites include: The Personal is Political, Representations of Identity in the Media/Social Media, Cruel and Unusual Punishment, Finding Resistance within Music, Liberation within the Arts, Race-ing the Dominican Republic, The Genesis of Blackness, and We Can All Be Feminists.  
Our last topic will be "Protecting, Loving, and Respecting What is OURS". In an effort to expose my students to the most authentic and safe space for discussing ecology and the concept of "giving", I am planning a two-day Difficult Dialogues Excursion to Cabarete, the Dream Project Organization, Rio San Juan-Alegria GriGri, and Los Haitises. Each of these locations will provide students with the opportunity to deconstruct what they understand about the environment and construct their own "Dream Project". Students will specifically meet with summer campers at the Dream Project Organization to discuss "Changing Dreams and Dreams for Change". They will also have the opportunity to donate school supplies to students who are a part of a fellow Fulbright scholar's organization, Alegria GriGri. We will conclude the activity with a conversation on charity and perceptions of giving, as we travel throughout Los Haitises National Park and observe what the Native Tainos gave us. The Dominican Republic consists of a vast variety of natural resources including mountains, valleys, rivers, plains, salt mines, and of course, beautiful beaches. Unfortunately, a number of my students have never left the city, nor have they been challenged to explore questions regarding the lack of drinkable water, clean air, sewage systems, domestic charity giving, and Dominican supported eco-tourism. These concerns are not easy to discuss; however, I believe as a facilitator and teacher, it is my responsibility to provide students with the space to find solutions. 
The Ask:
Our trip cost $1,500 for 12 people, including two days and one night. While I would love for all my students to attend, I am cognizant that many of my students (age 16-23) support themselves, study full time, and don't have full time jobs; most don't have a job at all. With only two weeks left in the program, I am determined to expose my students to communities beyond their borders. I have asked my students to commit to paying half the cost, which I can match with your support. If you are able to give anything to this effort, I will be forever thankful for your commitment to providing students with an opportunity to learn, grow, and develop a plan for improving their homeland. I am grateful for any advice, sources, or words of support that you can offer as well! I am in the business of preparing change agents; therefore, whatever you are motivated to contribute to that process, please know I will accept with open arms and I thank you from the bottom of my heart!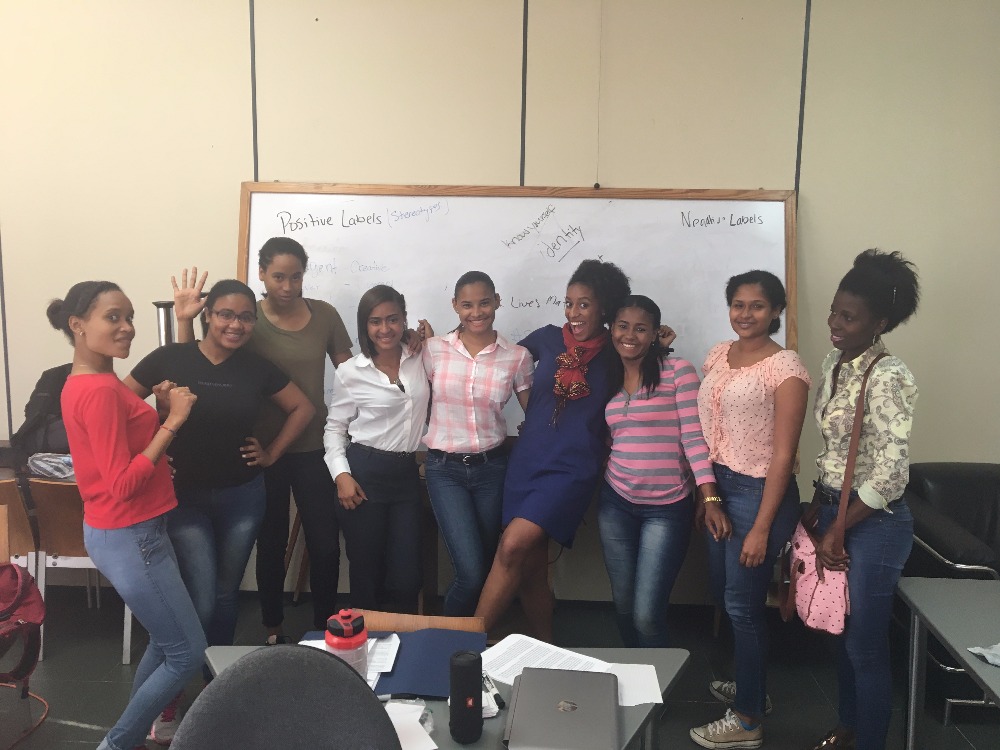 Organizer