Dhoruba Bin Wahad Medical Fund
Dhoruba Bin Wahad, former political prisoner, original black panther party leader,
 author and global civil and human rights activist was recently injured during a brutal and unprovoked attack at a political event in Atlanta on August 8th, 2015.
This campaign is to help raise funds to cover the the 71 year old freedom fighters extensive medical and household expenses.  
Bin Wahad was surrounded and severely beaten by a large group of men after he and another activist rose from the audience during the presentation and casually walked toward the stage to address the speaker during a question and answer session.  
During the attack, Bin Wahad was choked from behind, pulled to the floor and savagely kicked, stomped and beaten by a crowd of between 25 to 30 men. A description of this incident can be seen below
https://www.youtube.com/watch?v=bhOxNowpIVo
After the attack, he sustained several serious injuries including a severe concussion, ecchymosis of both eyes, deep lacerations, and a broken jaw (in three places) that required an operation to wire his jaw and insert a titanium plate to stabilize the bone.   See pic.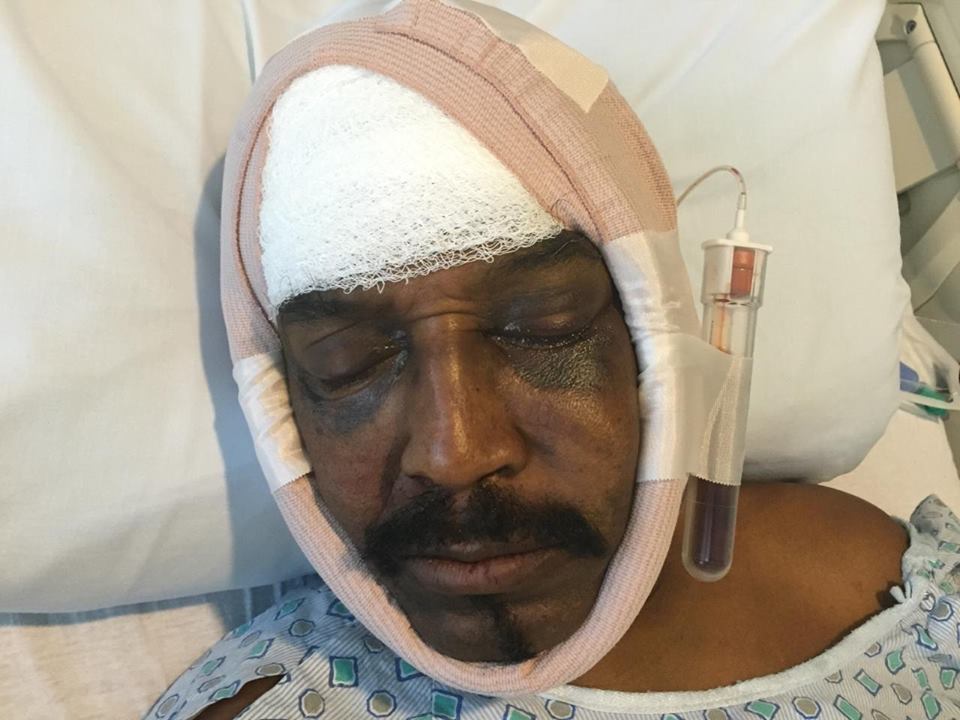 It will take several months for Bin Wahad to heal. The money raised by this fund will help him to handle his costly medical and household expenses that are rapidly accumulating.   Please give what you can!  No amount is too small.   Dhoruba-Bin Wahad has given all that he has for decades to stand against oppression of all types; along with fighting to free political prisoners and to help liberate his people.   We must all rise to the occasion and support him at his time of need.  
Please share this post!  
Thank you.