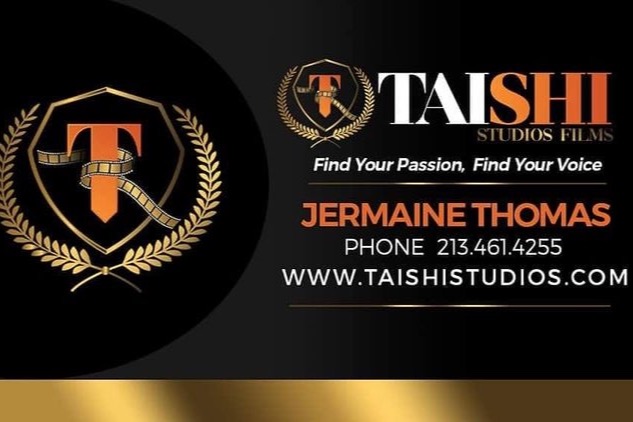 Hello, I am Jermaine Thomas of Taishi Studios Films.
This is an unprecedented time in our nation. COVID-19 has changed the way we live.
I am a documentary filmmaker who aspires to create a film that examines how we are dealing with this crisis and to show the strength of the human spirit. This film will focus on three things:
1. How we are surviving and/or thriving, in spite of all that is going on.
2. That we are looking out for one another, despite what we might see on social media.
3. Educating people on what this virus is and how we can "Still Rise!"
We know it is a difficult time to have a fundraising campaign. That is why we are putting most of our own funds into this project. However, additional financing is needed to cover the cost of making sure our crew is safe. We are asking you to give whatever you can. Whether it's $1.00 or $5.00, it will help. We will need protective gear for everyone. We also want to have a nurse present to make sure we are taking all necessary precautions. We also want to document the stories of everyday people. So if you are interested in being part of our film do the following:
We appreciate your support.
If you want to be in our film, here are the steps. Using your cell phone do the following.....
1. State your full name and title for the credits.
2. In the video, begin by giving us permission to use your video and likeness by saying the following in the video. "I (state your full name) do give Taishi Studios permission to use my image, likeness, video footage, pictures and voice for their film "Still We Rise".
3. When you shoot your video, please shoot in 16:9 format, (that means horizontally) if you can. If not, vertical is fine.
4. Video should be no more 5 minutes. Then share on Google Drive at [email redacted]
5. Talk about how you are dealing with this crisis at home and at work. (For health care professionals: Tell us what we can do to stay safe and tell us the symptoms.)
6. You can also share any video you already have of your experiences.
If you have any questions, email us at [email redacted] Thank you for your participation. We sincerely appreciate it.
BE PART OF HISTORY! Like our film facebook page
STILL WE RISE
We believe this project is important for historical purposes, and because people want to see more positive stories that will inspire and uplift us.
Your support will mean a lot to our crew who will be working hard to bring this project to life, and to those who are participating in this film.
Thank you so much.  You may also follow Taishi Studios on Facebook by clicking this link
Taishi Studios
Organizer
Taishi Thomas
Organizer
Los Angeles, CA