Follow Dez's progress HERE on his very own Facebook page!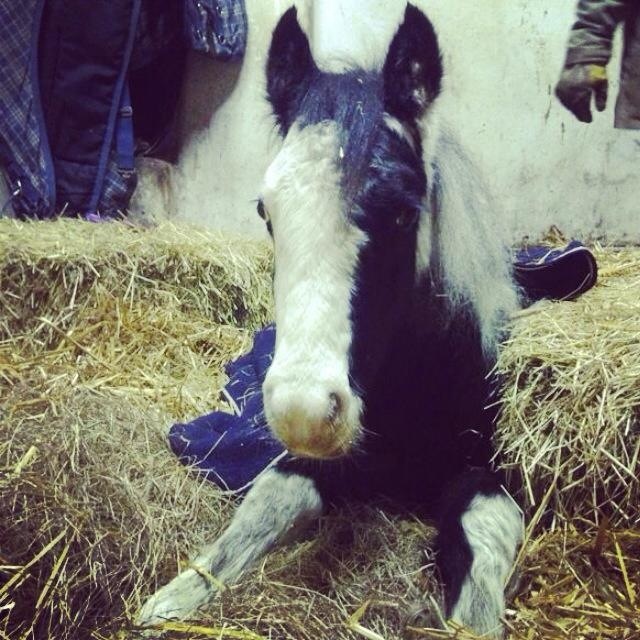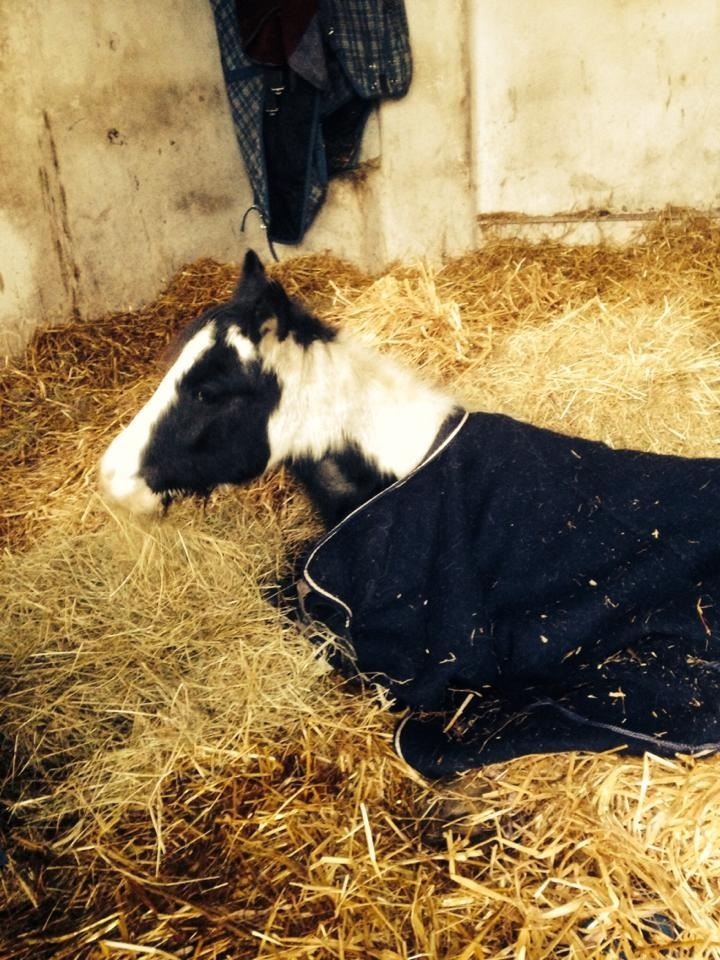 This beautiful little foal was found abandoned in Weybridge at 7.30pm on Monday 24th November 2014. On one of the coldest nights of the year so far it became apparent he had been dumped, and had he not been found, this lovely little boy would have been unlikely to survive the night.
Luckily he was found, and with the help of some fantastic volunteers was lifted, cold and wet, onto a lorry and taken straight to a nearby equestrian centre. Here he was lifted into a warm stable, and the owners of the yard worked tirelessly through the night checking him every couple of hours, bringing him hay and water as he was too weak to stand.
After much deliberation, he has been named 'Dez' as he was found near Desborough Island, and after a good feed and water he is looking much perkier! Although he is still very thin and is still to weak to stand, he has had his feet trimmed as they were in an awful state, has had all the knots, burs and mud brushed off of him and is being supported by a team of fantastic vets.
We are now trying to raise as much money as we can towards Dez's ongoing vets bills, so that we can make sure this delightful little boy gets everything he deserves aftter his horrific ordeal.
This little pony has had such a fantastic amount of support from the local equine community, and the generosity of people has been incredible, so THANK YOU!!! So if any of you can spare anything, Dez will be so grateful!
You can follow Dez's story via his Facebook page by clicking the link above! 
If there are any leftover funds after vets bills, these will be donated to an equine charity.
Organizer
Rosie Foster 
Organizer
Hersham, South East England, United Kingdom