Katie's pregnancy started out as wonderfully as any other, but in her 28th week of pregnancy, Katie was admitted into the hospital with dangerously high blood pressure. She was diagnosed with preeclampsia and gestational diabetes, and was told that she wouldn't be leaving the hospital until her baby was born, which would likely be very soon.
At 29 weeks (just barely into her third trimester) Katie had an emergency C-section, and gave birth to Derrick Michael Nelson, who weighed 3 lbs 3 oz. Derrick spent the first 109 days of his life in the Neonatal Intensive Care Unit, while Katie and her husband, Dan drove back and forth to the hospital every day to be with him (losing a car in the process). Thankfully, by some miracle and modern medicine, Derrick is over 9 lbs now and was FINALLY released into the care of his loving parents, at almost 4 months old.
During this ordeal Katie and Dan worked as much as they could, but with daily trips to the hospital, meetings with doctors, medical precedures, pumping breastmilk to be fed to Derrick around the clock, the couple lost a whole lot of income. Now that Derrick is home, Katie is on her actual maternity leave, which is also unpaid. There are surely many medical bills now, and many more to come. Although Derrick is home, he isn't out if the woods. Currently, he eats only through a tube that is surgically implanted right into his abdomen. He needs physical therapy, speech therapy, and other forms of early intervention. It is also quite probable that Derrick's healthcare needs will make it impossible for Katie to go back to work full-time as planned. Oh and then there is the car that they had to replace right in the thick of it all.
This couple and their new baby boy could use a little help getting through a time that I wouldn't wish upon anyone. If you can afford to give, it will help a young family feel a little less stress in this time that is supposed to be so joyful.
Thank you for reading and pray for all the preemies!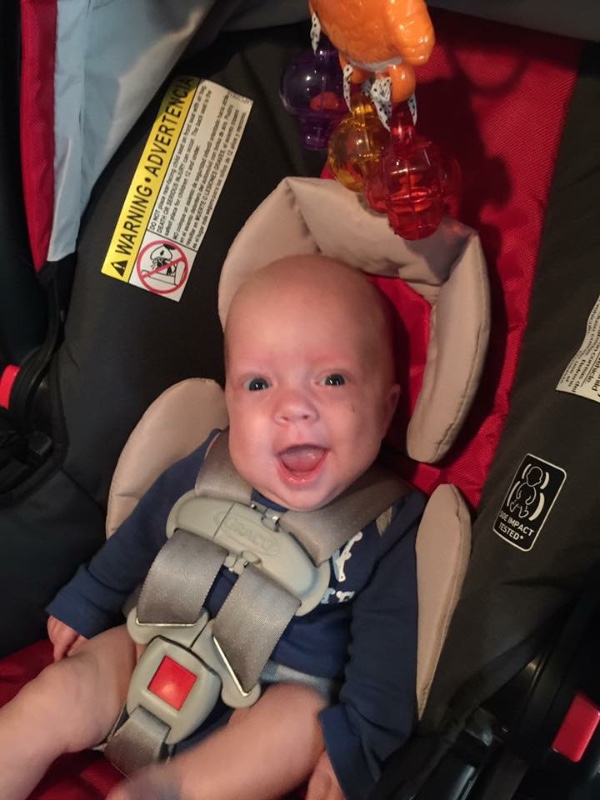 Organizer and beneficiary