In Loving Memory of Derek Leinbach
To call Derek Leinbach well-traveled would be quite the understatement.
Derek was an adventurer, never missing out on a chance to hop on a flight, whether it was to grab a cheesesteak and baseball game in Philadelphia or to journey 16 hours from Atlanta to South Africa just to spend a weekend with his then-long-distance girlfriend and now-wife Angela. With over 200 trips around the globe, few had and took the opportunity to see the world as he.
Most importantly, Derek was a devoted son to parents Jon and Peggy, a loving and much-loved husband, and a loyal friend. He was a kind, cheerful soul, quick to laugh and joke, and could bring a smile to anyone's face with his subtle, but wicked sense of humor. Cross paths with Derek, and you couldn't help but grow attached fast.
Derek was a genius. A talented web developer who worked in the airline industry, he impressed everyone with his skill and dedication to his work – among which was readying Delta Air Lines' newest project for launch and one of his personal favorites, the Airbus A350 aircraft.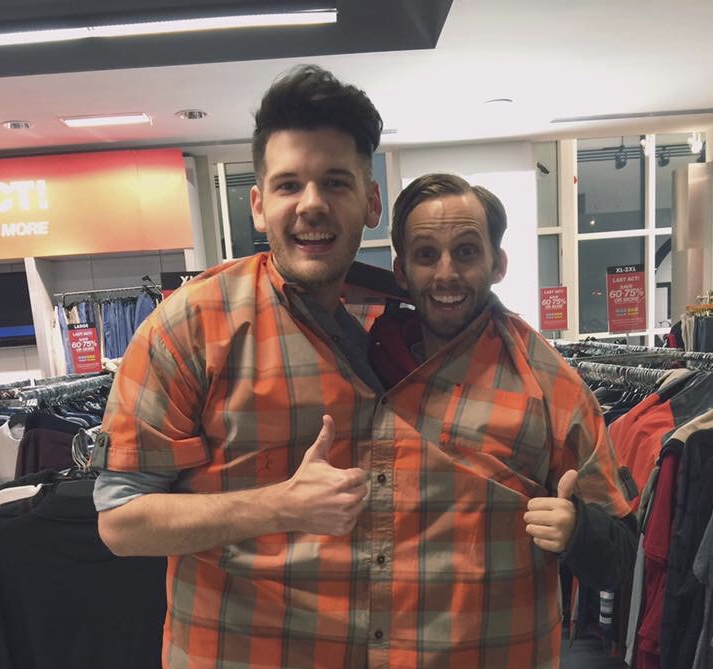 Derek suddenly and tragically passed away at the age of 32 on Saturday, May 12, 2018, after a brief illness. He leaves behind a wake of grieving friends and family, most notably Jon and Peggy, Angela, siblings Cassie Gardner (Jordan) of Ladera Ranch, CA, Bryant Leinbach (Sammi) of Orderville, UT, and Lynsie Leinbach of Dana Point, CA, as well as nieces, nephews, cousins and the countless friends and co-workers who he touched with his spirit, wit and brilliance.
Derek's passing was unexpected for his family, and any financial support from friends and friends of friends would be a tremendous help to ease their pain and sorrow during this most difficult time. All donations will go toward funeral costs and supporting his wife, Angela.
Organizer and beneficiary
Craig Brimanson
Organizer
Mableton, GA
Angela Leinbach
Beneficiary