Help Rebuild Decadent Ales
Our brewery was devastated by Hurricane Ida Wednesday when the town flooded and over 5 feet of water entered into our facility. We are seeking funds to help restore our tanks, our glycol system and extensive electrical repairs in order to reopen.

The photo below was around the corner from the facility on the other side of the train station.  I took this at 5:45AM.  We were supposed to brew our Halloween beer, Ectoplasmic Orange.  You can see the level of the water up to the stop sign.



This was 10:49AM.  Same bridge, but things started to drain.  So, I went for it - switched to flip flops and around the corner.



This is the other side.  So that bridge is on the right and behind me.  You can see the brewery down the road behind the red car.  I'm about knee deep in water.



Getting closer...People were looting all these cars left in the streets.



Don't know those people!  That's Jim's car - poor guy.  You can see his car was completely submerged in the aerial flood photo.  Strangely, of our 6 picnic tables, two remained - all the others floated away.  We found one on the other side of the building and one down the street at a local restaurant.    



There's the other table....and what's left of our outdoor setup.  (It wasn't that elaborate to begin with).



Go away; not your car buddy!  He told me it was his car, until I told him it was mine.  Said he was trying to "dry it out" for me.  Then they got on their bikes and scurried away like hamsters.



Poor Jim....Honda has seen better days.



This was as soon as I opened the door.  Literally, a bottle of Buffalo Trace rolled down the ramp.  No, I did not take a swig, but it did cross my mind.  I didn't step in at first because I noticed a 100LB tank of liquid CO2 on the floor, in the back there is the boiler and there's our glycol tank on it's side.  You can also see the propane tanks everywhere and I didn't know the gas situation.  Also chemicals could have leaked.  Having switched to flip flops to get through the water, I wanted to air out the place, make sure gas in the building was off, and give it some time before really going in to assess damage.



Glycol Tank and all the plumbing pulled out of it.



Restaurant fridges 



Good luck getting into the cold room.  That's our air compressor and chiller for our tap lines.




I was eventually able to get up on our brew deck and get a photo.



As of now, the power is not yet on because all of our electric panels have been submerged.   The water in the facility was about 5ft, well above the bar.  We will likely have to do major electric restoration, and repair and replace anything electric that may have been submerged - pumps, motors, the wiring.  We will know more in the coming days.  

Anyways, I want to thank all of our employees for coming to our aid without hesitation: Jim, Brendan, Andrew, Dan, Kenny, Danny, Justin, Chris B, Chris L, Devon, Christina,  our buddy Eric.  Can't thank enough Ray our kitchen mastermind, Jim, Henry, and Mike.  We will get through this, but we could use a little help.  I also want to thank everyone at Half Time next door for coming to our aid. 

We especially want to thank all of our costumers for being such great supporters from Day 1.  We can't wait to invite you back soon!!

Paul

In case you're curious, I've sent pictures below of the neighboring businesses.  I don't think it's being televised enough how many local shops have been affected by this: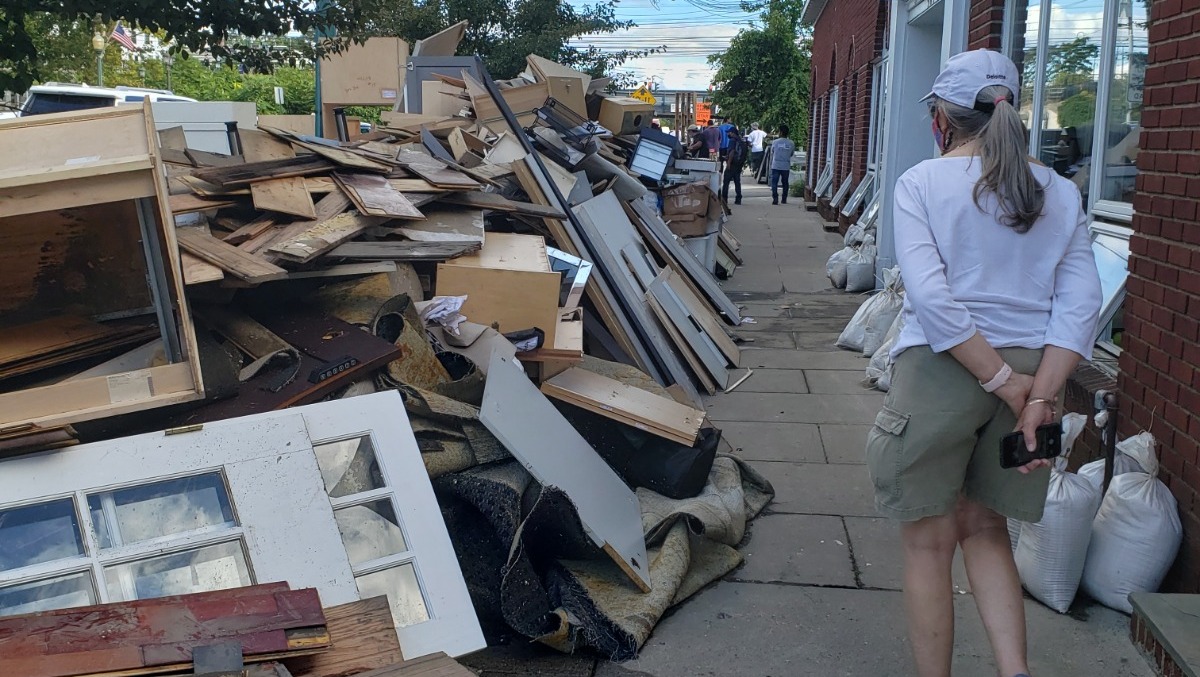 Become the first supporter
Your donation matters
Organizer
Paul Pignataro
Organizer
Mamaroneck, NY