Help Cypress Bay Debate Get To Nationals
As an exceptional conclusion to a record-breaking year, 15 Cypress Bay Debate Students recently qualified to the National Speech and Debate Association National Tournament in Overland Park, Kansas this June. The NSDA National tournament is the world's largest academic contest and will host over 3,000 students from across the country. The students will spend a week in Kansas, and top performers will take home over $200,000 in college scholarships. However, with this prestige comes a high cost. We have been fundraising all year,
but at a public school with no budget
, we are still over $5,000 short of our goal. Whether you are able to donate $5 or $500, every penny will help us reach our goal and be used to pay for entry fees, lodging, and transportation.
Your donation will sponsor trip costs for the following 15 individuals:
Megan Hirsh, Senior, Public Forum Debate
Brandon Inzinna, Senior, Public Forum Debate
Ben Sandler, Senior, Public Forum Debate
Josh Ulino, Senior, Policy Debate
David Goldstein, Senior, Policy Debate
Dylan Warner, Senior, Lincoln Douglas Debate
Jordan Friedman, Senior, Lincoln Douglas Debate
Marianna Garcia, Senior, Dramatic Interpretation
Omer Bensaadon, Senior, Extemporaneous Speaking
Isabella Paretti, Senior, Extemporaneous Speaking
Michael Rizzo, Senior, Original Oratory
Alison Huang, Junior, Public Forum Debate
Giancarlo Musetti, Junior, Extemporaneous Speaking 
Jake Howard, Sophmore, Congressional Debate
Ben Parlo, Sophmore, Humorous Interpretation
We really appreciate your support!
___________________________________________________
Omer Bensaadon


"Extemporaneous Speaking has shaped me as a person. After three years of hard work and more dedication than I ever put forward for anything in my entire life, I've had a more successful Senior year than I could have possibly imagined. While qualifying to Nationals was absolutely amazing, I think that getting to go would be better."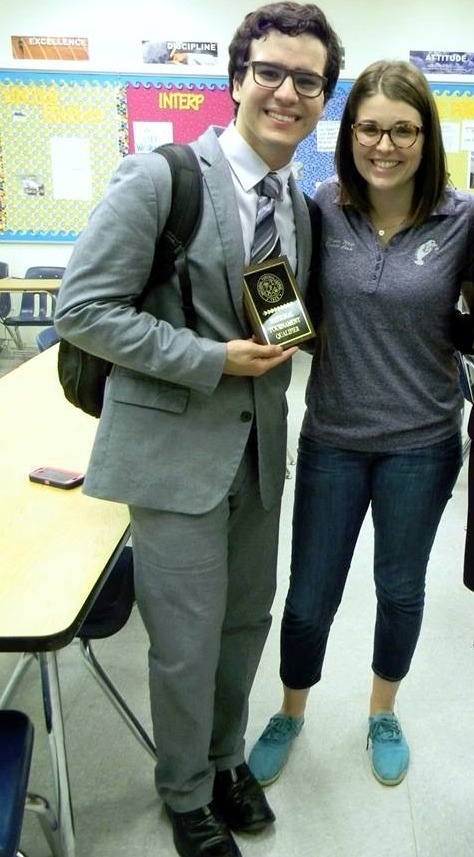 ___________________________________________________
Ben Sandler 


"Debate has helped to define my experience in high school. From the knowledge it has given me in dealing with complex policy issues to the experience it has given me in communicating my ideas, debate has shaped me immensely. Even more importantly, debate has given me an opportunity to compete against and connect with with the brightest of my peers. I was lucky enough this year to qualify to the prestigious NSDA Nationals in Kansas this June, and with your help I will be able to attend."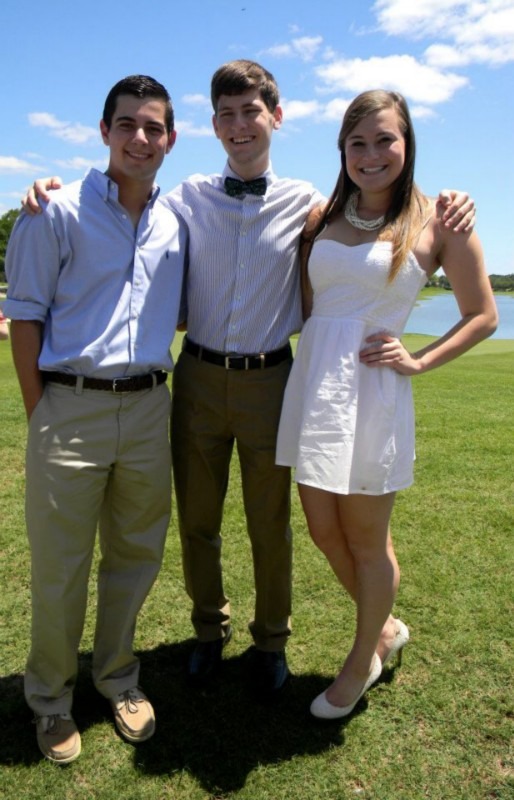 ___________________________________________________



Megan Hirsh


"Debate has by far had the largest influence on who I have become as a person. It is my passion, and qualifying to nationals was perhaps the most exciting of my many achievements in forensics throughout the four years I have been competing as a Public Forum debater. After being extremely successful at the National Tournament last year with the help of generous donations, I am hoping to have the same success this summer at my last debate tournament ever. I am blessed to have the opportunity to attend nationals and really hope to be able to afford the trip. Thank you so much for your generosity in advance!"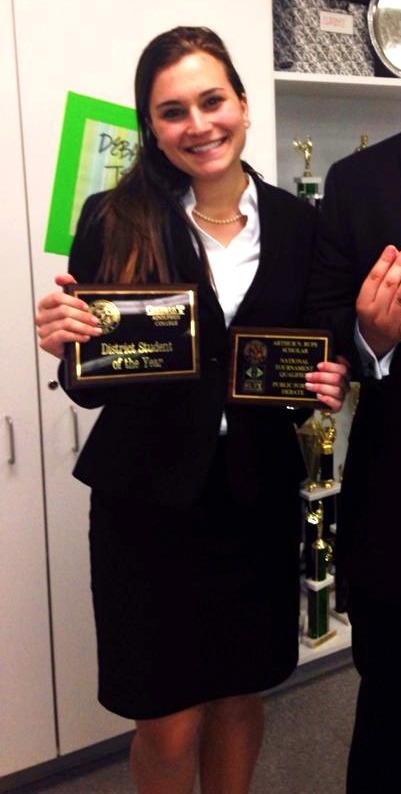 ___________________________________________________
Josh Ulino



"Since I stepped foot into Mrs. West's class in ninth grade, all I wanted to do is debate. It has taught me a lot of invaluable skills and lessons that made me who I am. I feel blessed that all of my hard work has led me to be able to compete at the NFL Nationals in Kansas City; however, that is not possible without your help."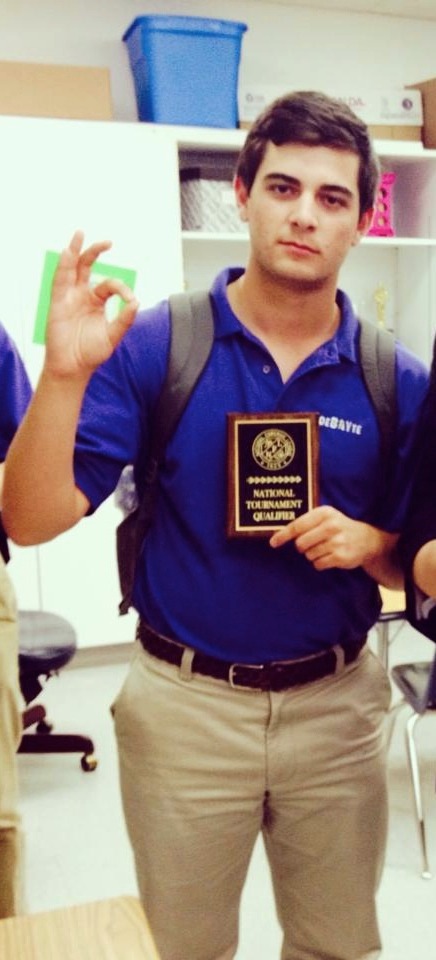 ___________________________________________________



Brandon Inzinna


"Being a part of the debate community has helped me realize my full potential...at least, it almost has. While I've certainly grown over the past four years as a direct result of being involved with a team that pushes you to your limits intellectually, and while there's no doubt that this year especially has been enlightening due to both the many high's and infrequent low's of a successful senior season, I know for a fact that my full potential in this activity has me up on the national stage representing my school and community. With your support, I plan on making that happen to cap off one of the most memorable experiences of my young adult life."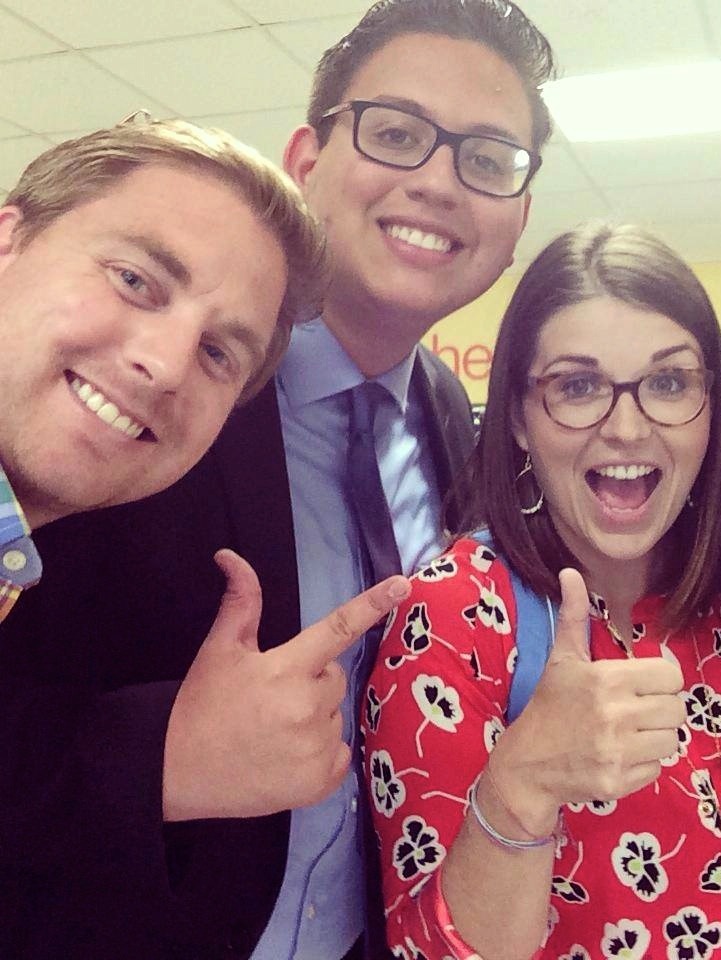 ___________________________________________________
Michael Rizzo
"Qualifying to Nationals was one of the pinnacles of my four years in high school. After only making it to semifinals of the qualifying tournament last year, I made it my goal to qualify, but I did more than that when I became district champion! The best part wasn't winning, but the friends I made along the way and had the fortune to compete with. With friends, smiles, and memories like these, just attending nationals makes us all national champions. With your help we can all be gold medalists."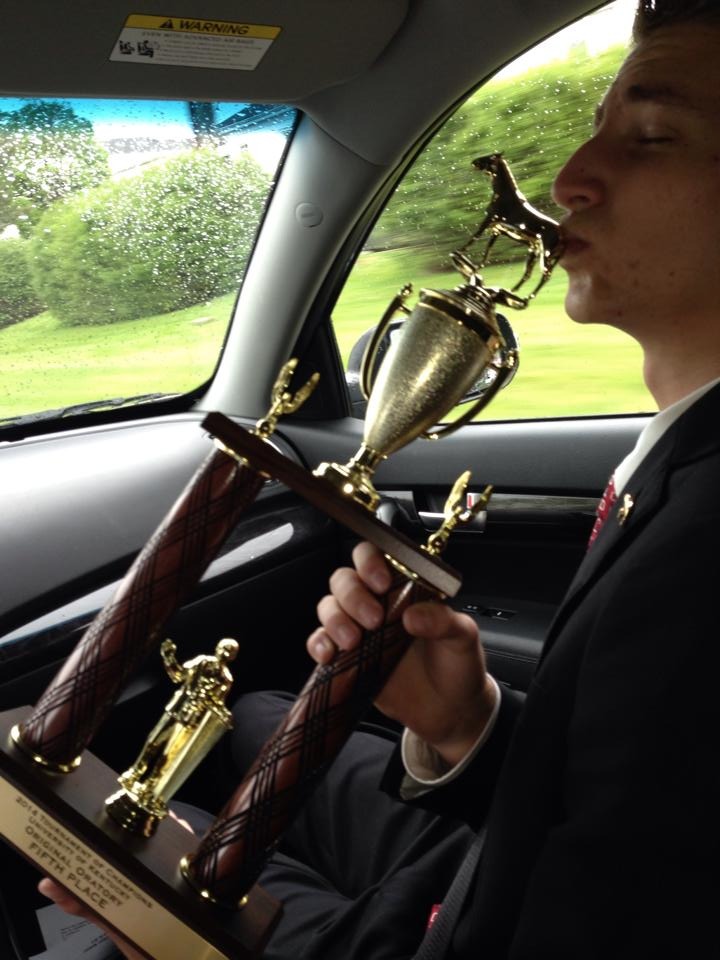 ___________________________________________________


Alison Huang


"Since middle school, debate has been an integral part of my life. Although a little cliché, I can certainly say that debate has transformed almost every aspect of my life: my personality, my motivation, my future goals. Speaking about diverse topics and being able to learn and discuss new ideas and perspectives has been an amazing experience. Debate has been my chance to channel my outgoing personality into an educational and recreational way. Qualifying to the National Tournament was one of my two goals at the beginning of this season, along with the Tournament of Champions. The National Tournament in Kansas City gives me the unique opportunity to meet and debate against some of the top competitors on the circuit as I head into my last and arguably most important year of debate. It also holds such a prestige that I hope to experience first hand this summer."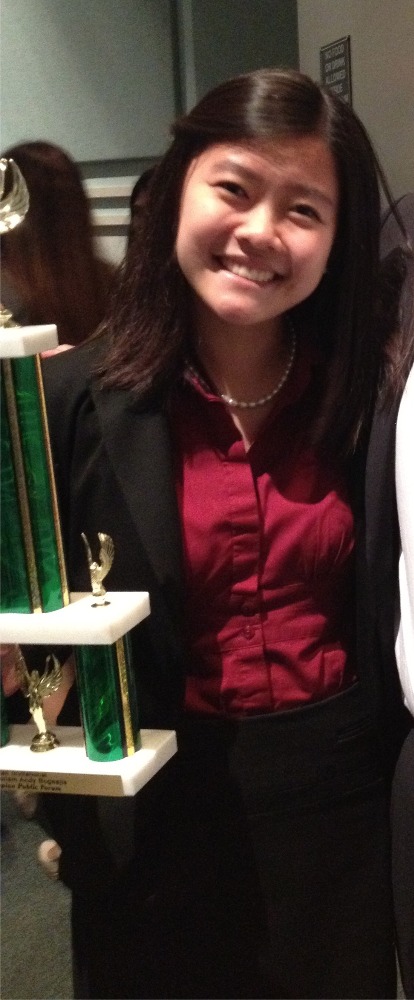 ___________________________________________________
Giancarlo Musetti 


"Speech and Debate has been the highlight of my high school career. The best way to master information is to teach it and by giving speeches I have been able to do just that. Of equal importance, I have developed and honed my public speaking skills which I know is going to be necessary in the workforce. But the most important part of my debate career has been my shortcomings. They teach me to work harder and to never give up. Qualifying to Nationals has been an honor because it has taken me three years of speech after speech to get here. With your help I will be able to attend the most prestigious tournament of my career! Thank you!"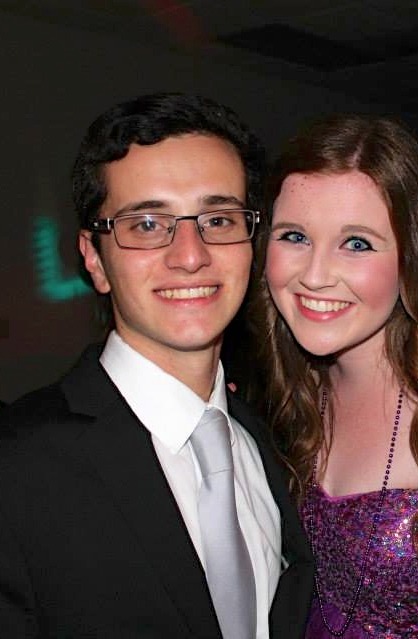 ___________________________________________________



Marianna Garcia


"The best part about speech tournaments isn't really the amount of trophies I receive during the award ceremony, it's actually the feeling that I've shared a message that meant something to me. Through forensics I have learned the true power of my voice, and I hope to encourage others to speak out on their opinions in the future as well. Above all else I am certain that the one place that I would truly be happy speaking out on issues through the vehicle of literature and achieving my full potential as a performer would be at nationals if I could make it there."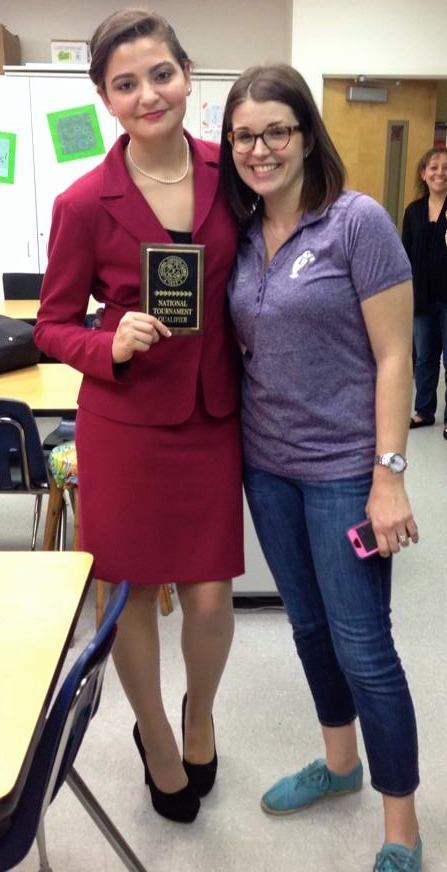 ___________________________________________________

Dylan Warner


"Debate has changed my life in so many ways. It's challenged me in ways that high school couldn't and introduced me to some of the most intelligent people I know. The pinnacle of my debate career has to be qualifying to Nationals, the most prestigious tournament of the year. Hopefully, with your help, I can travel with my debate team to my final debate tournament in high school."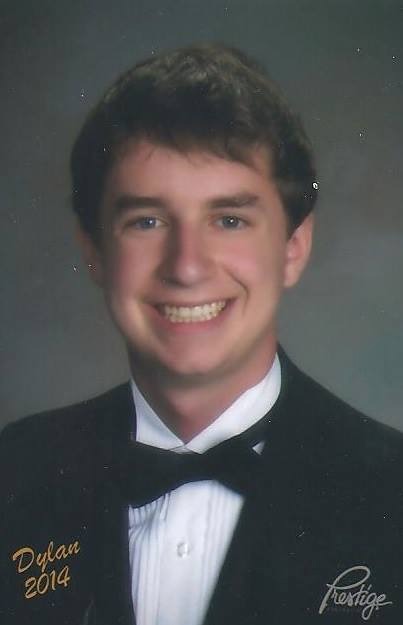 ___________________________________________________

Isabella Paretti


"High school is the optimum time and venue for self-discovery, and debate is the figurative shovel I have used to unearth who I truly am. The activity has not only taught me the meaning of passion, but also the importance of patience, honesty, perseverance, commitment, and camaraderie. The ability to spend my time with a collection of like-minded teenagers who are willing to talk about Iranian politics, European Union economic opportunity, and American social issues is certainly not taken for granted. I will be able to do more of what I love, with a little assistance, to finish off my four year debate career. Along with my amazing team, who has essentially become a second family to me, I hope to be able to attend the NSDA's National Tournament in June of this year. It is the pinnacle of speech and debate excellence; please help me make this dream to go a reality."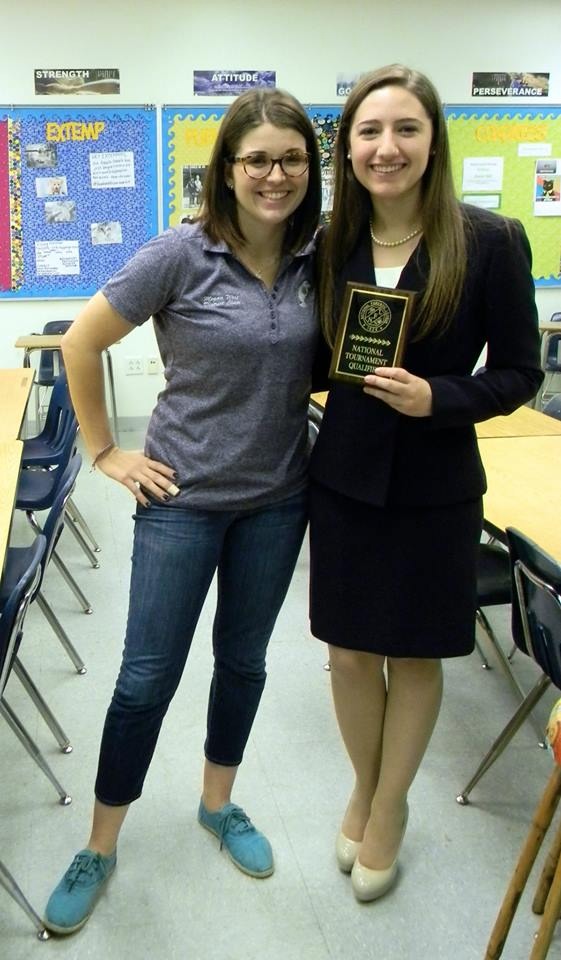 ___________________________________________________

David Goldstein


"Debate has defined not only my high school experience, but also who I am as a person. The policy education and research experience come second to the relationships and experiences that I've gained through involvement in this incredible activity over the past four years. I've gotten the opportunity to travel the country, meet some of my best friends, and now I've been given the opportunity to attend the National Championship in Overland Park this June. While that opportunity is an honor in and of itself, it would be a dream come true to attend. With your help, we can all make that dream a reality."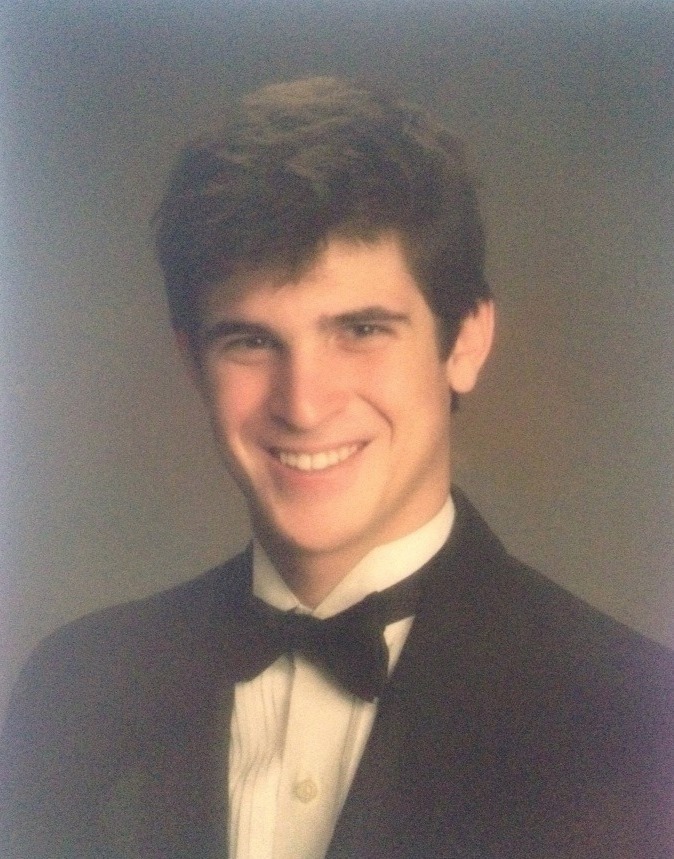 ___________________________________________________
Jordan Friedman
"I've been doing debate for four years. It has been the most time consuming, tiring and amazing experience I've ever had. Debate is more than just an after school activity, it is an opportunity that I used to enhance my research skills, learn information that is not really taught in high school, be aware and up-to-date with what is going on in the world, improve my ability to communicate with groups of people, and more. Nationals is a tournament where people from every corner of the country come together to compete. Even more important, it is my last opportunity to compete in high school debate. I have been preparing for this tournament since March when, after 7 rounds, I was named the district champion in Lincoln Douglas, thus qualifying to this prestigious tournament. The last piece of my unforgettable experience in high school debate would unquestionably be to attend Nationals, and with your help, that goal can be achieved."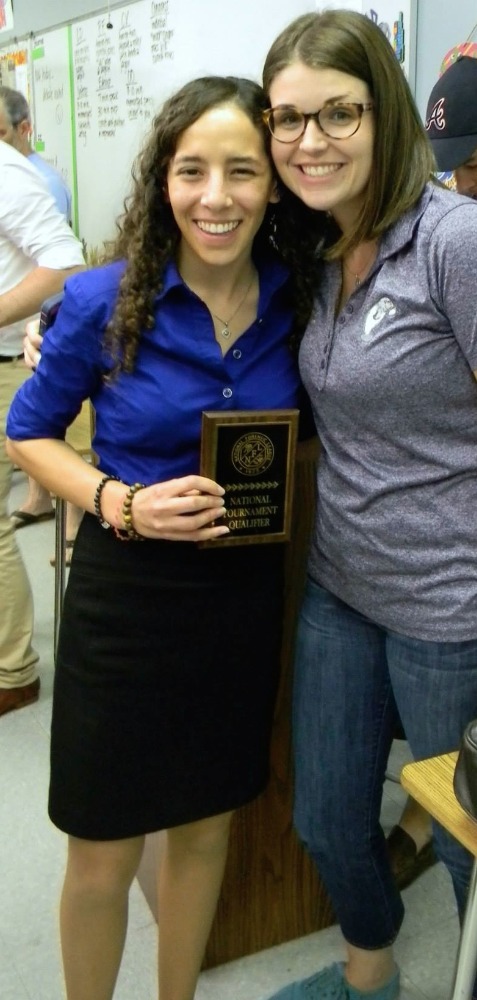 ___________________________________________________

Ben Parlo


"Ever since my first tournament, I have been in love with debate. Thanks to my coaches and amazing teammates, I've had a more successful sophomore year than I could have possibly imagined. Now, I have the opportunity to continue with these experiences at the highest level, NSDA Nationals in Kentucky. With your help, my teammates and I will be able to attend."
___________________________________________________
Jake Howard


"Debate has exposed me to so many different types of people, and countless interesting perspectives on issues that impact our everyday lives. With every tournament, and every speech I either give or listen to, I learn more about myself, how I see the world, and how I want the world to be. I have had the privilege of working with talented coaches who have helped me prosper in my respective event and taught me how to tell people what I have to say in a way that they will want to listen. There are very few opportunities where people will actually take time to unconditionally hear you, and debate has taught me how to make the most out of that time. It's a great opportunity and I can't wait to continue it throughout my high school carrier and take the skills I've squired and use them in the future."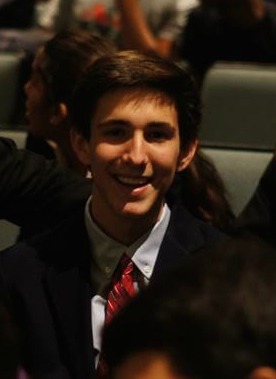 Organizer
Giancarlo Musetti 
Organizer
Fort Lauderdale, FL
#1 fundraising platform

More people start fundraisers on GoFundMe than on any other platform. Learn more

GoFundMe Guarantee

In the rare case something isn't right, we will work with you to determine if misuse occurred. Learn more

Expert advice

Contact us with your questions and we'll answer, day or night. Learn more