Help save Frances's Life, Cancer
Frances needs a hand, literally…
Frances lost her left hand, arm and shoulder to a Sarcoma type soft tissue Cancer in June of 2014.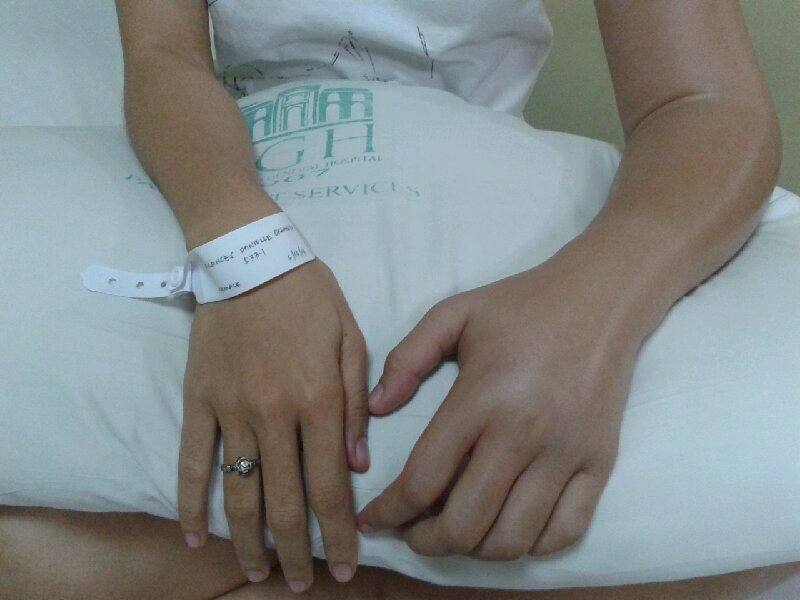 Left arm swollen due to cancer

She lives in the Philippines and so has no government medical support or disability funding available. We thank God that my wife and I here in Canada have been able to support her needs so far, as without our involvement she would be forced to just do without medical assistance and would most likely already be seated with our Lord. I can't imagine the feelings of parents there without the means to help their children!

Be Positive
We could use help though. We unofficially (as culture does there) adopted Frances as a young toddler, and have supported her education and personal needs with hopes of having her come to Canada to join us as a young adult. She is now 21 years old and very full of ambition and enthusiasm. This latest challenge has her calling herself a warrior with little fear of the fight in front of her. Her attitude is nothing shy of a miracle. She smiles constantly, laughs even when the chemo has her body aching, and sees that each new day is OK, God's way. If things go great, that's OK. If they don't, that's ok too because you often can't change it anyway, so she says "you might as well accept the day and just be positive". I so love her, her attitude, and her smile that would melt any heart willing to notice her.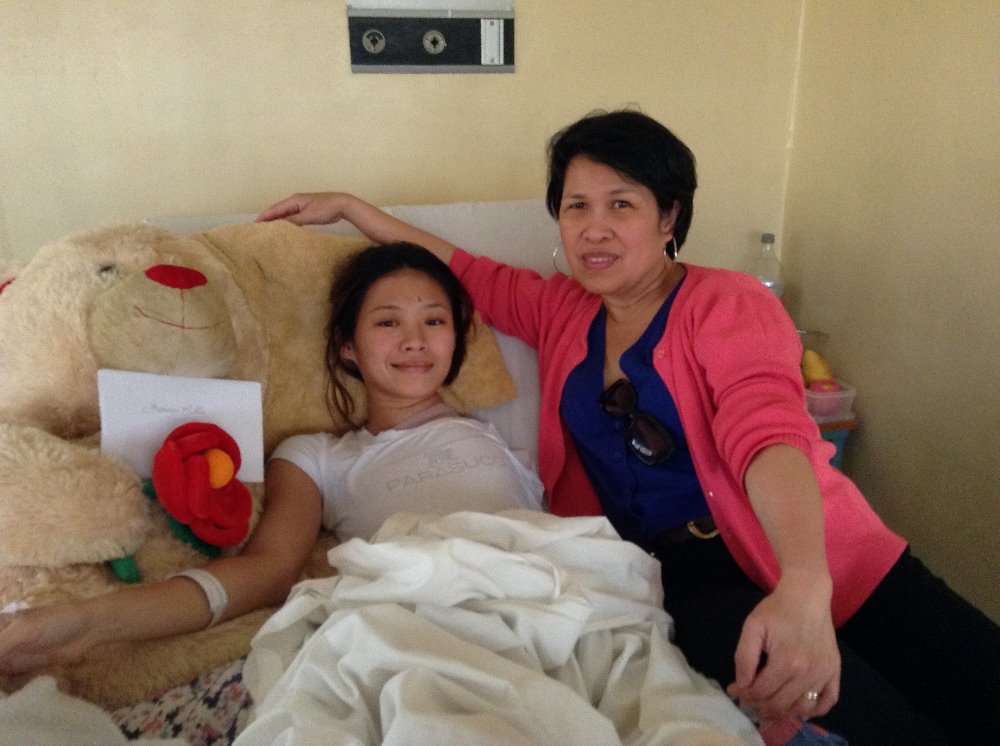 Olaf (the teddy bear), Frances and mom, Marissa

Medical Bills
The funding we're seeking is to help cover the ongoing medical bills which need to be paid on delivery. The initial diagnoses, CT scans, doctors, hospital, and even blood were a bit of a blow as we hadn't budgeted for such an unexpected medical issue. Again we thank God though, as the means has been provided to us to support her with everything needed so far. She has now begun the second part of Chemo treatment which is by IV and requires hospitalization each time, not cheap. It's working though. She has a couple tumors remaining since the initial operation which grew rapidly in the month of July. These are shrinking now as of early September, with only the first of six IV sessions, and so we're optimistic as it seems the doctors have targeted the cancer with the right form of chemo. Thanks be to God that one of the best Oncologists in the country has taken her case.

Prosthetic Shouder
Another requirement for funding is prosthetics. Her wound from surgery has just recently healed to the point that we can move forward with having a shoulder pad made to help her clothing hang proper. Frances has taken it all in stride but as the beautiful young woman that she is, she deserves for her dresses and t-shirts to stay where they're supposed to. The foam piece is about $2000.00 CDN and not available in the Philippines, so will require her OT there working with our prosthetist here, long distance. There is a cheap plastic one available there, but it most likely would be passed up often due to the comfort while wearing it.

Prosthetic Arm
Once the chemo and healing are done we plan to outfit her with, at the very least, a passive arm just to maintain her self-esteem during outings. If possible and at her discretion we would like to give her the option of a functional arm which due to her now limited shoulder movements would most likely involve electrics. These can cost in excess of $25-30,000 CDN. I really don't want money to be a deciding factor for her future abilities though.

She WILL play guitar again
If I may, I'd like to back-up a bit to her attitude again. She sings, and she played the guitar prior to getting sick. She reminded me of this only a few days after the operation to remove her sick arm. What do you say to your daughter in a situation like that? Well… Google became my best friend that day. They have an app for that. Actually, not an app, but an amazing fellow named Kevin builds little robots, a bunch of solenoids in a tight box or container that straps to the neck of the guitar and plugs into a foot pedal and a computer. He also makes a wireless version. His dad had a stroke and so this was his way of seeing his dad smile again while enjoying the music he'd loved to play for years before the stroke. These can be seen at www.robo-tar.com  . "Yes" I said, within a couple minutes of her reminding me. "Daddy's little girl DOES play the guitar. And you're going to play it again". As usual, she just gave me the world's sweetest smile.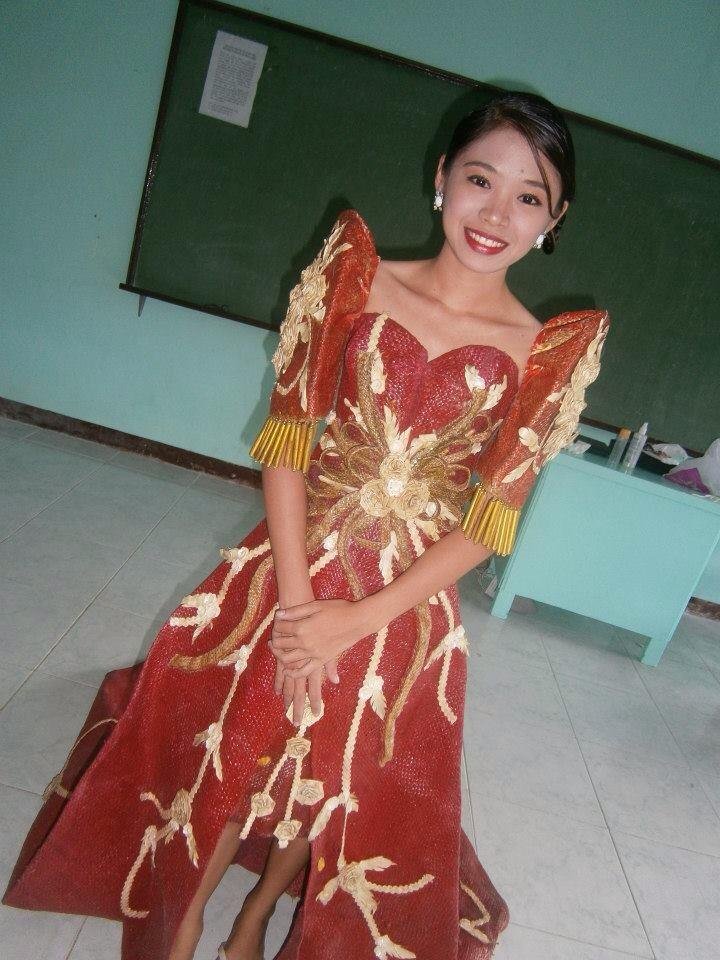 This is her smile in a beauty contest, before the cancer was diagnosed. Same smile she wears daily, now.
                   
I've ordered one for her in black. Kevin makes each one to order during spare time I think, out of dedication to those who've lost the gift they previously enjoyed. It takes about 3-4 months to complete, just in time for Frances's Birthday. We'll post updates here including this amazing unit, and the rest of Frances's challenges and triumphs.

The hidden treasure, listen to Frances sing
One other item that has eaten away at the finances has been unscheduled travel to be with Frances through her battles. Due to the distance, obviously the flights are not pocket change either. As you can see, any donations have many areas that they can assist, and even a handful of 5 or 10 dollar contributions can make a huge difference to this charming little lady. Through her choice, please take a moment to hear her sing 
frances danielle - in the arms of an angel
frances danielle - beautiful song in tagalog
recorded since her surgery. I'm sure it'll bring a smile to anyone that needs to smile today.

Thank you
Thank you for checking out our gofundme page. If you can't afford to financially help, perhaps you could pray for Frances or like this post, link to it, or forward to someone that can help. That's just as valuable to Frances, my wife Marissa, and me, Rod Millie. 

Have a great day...