Hello everyone.
My name is Judyta. Along with Krzysztof we are proud parents of Lena (4). She is our lovely precious that every day bring love and happiness into our family.
While we were visiting family in Poland at the beginning of August I have notice Lena had problems with walking and talking.
After hospital visit we have been told that Lena has a brain tumor that cannot be removed without serious brain surgery and the risk is really high.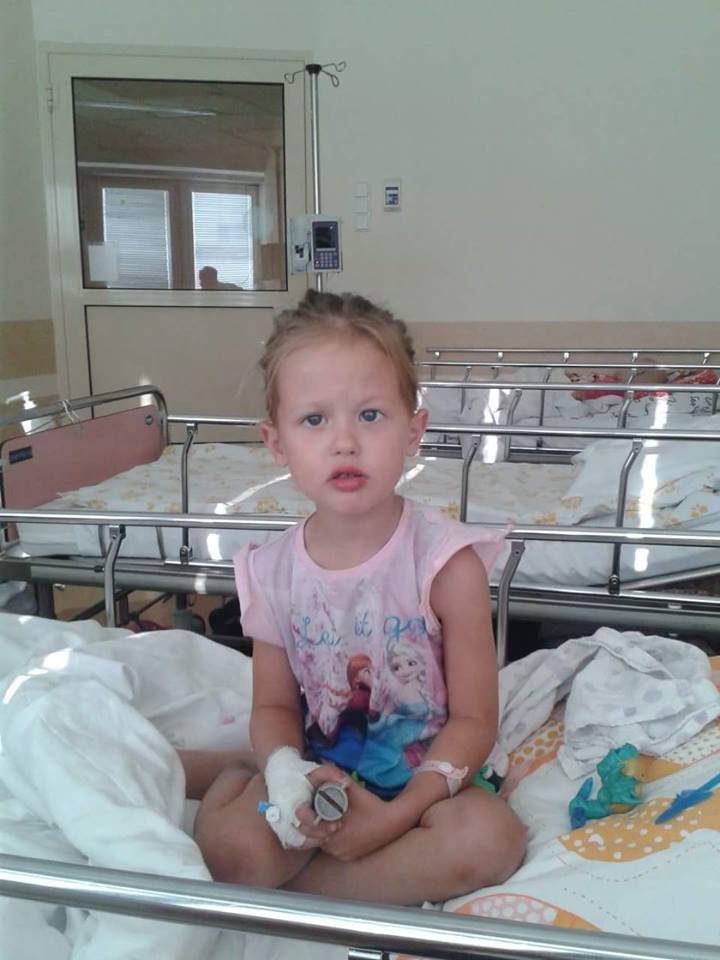 At the moment (23/08/2015) Lena just started chemotherapy. But this won't solve problem. To remove tumor Lena need to be treated in Czech Republic or Germany.
We need to raise around £75000 to cover the cost of proton therapy.
We are asking all people of good will to make a donation. Please help Lena win this battle.
We thank you for help and donations.
-------------------------------------------------------------------
Witamy wszystkich.
Na imię mam Judyta. Razem z Krzysztofem jesteśmy dumnymi rodzicami czteroletniej Lenki. Lenka jest naszym najukochańszym skarbem, bez którego nie wyobrażamy sobie życia. Każdego dnia obdarowywuje nas miłością i szczęściem.
Podczas urlopu w Polsce zauważyłam, że nasza córeczka ma problemy z poruszaniem się i z mówieniem. 
Po przeprowadzeniu badań w Warszawskim Centrum Zdrowia Dziecka zdiagnozowano u Lenki guz mózgu, który nie może być usuniety w tej chwili ze względu na duży rozmiar. Dodatkowo operacja ta jest bardzo ryzykowna ze względu na umiejscowienie guza.
W chwili obecnej Lena jest leczona chemioterapią, która powinna złagodzić skutki i przygotować naszą córeczkę do operacji.
Sama operacja to terapia protonowa, ktora może być przeprowadzona w Czechach lub Niemczech i jej całkowity koszt to okolo 437000zł.
Bardzo prosimy wszystkie osoby, które mogą pomóc o wpłaty.
Dozgonnie dziękujemy wszystkim za pomoc.
Judyta, Lena, Krzysztof
Organizer
Judyta Urban 
Organizer
Doncaster, Yorkshire and the Humber, United Kingdom