DAVID GIAMPICCOLO NEW COLLECTION
SUPPORT DAVID GIAMPICCOLO AND GET A CHANCE TO WIN A DAVID GIAMPICCOLO OUTFIT!
ORGANIC F/W 2017 collection
"David Giampiccolo is a Fashion Label established in 2012."
Originally from Belgium, I studied Fashion and Art History at the Brussels Fashion Institute.
I came to Los Angeles in 2013 in hopes of living the "American Dream." Belgium is an amazing country but the United States is a great place to live and work creatively.
NEW RULES collection S/S 2016
"David Giampiccolo is a Urban street style clothing with a touch of couture."
I always treat my fashion like art! Taking it to another level, not just making clothes to make clothes. My collections tell stories and make people look fabulous and confident.
COLLECTION S/S 2015
SCHIZOPHRENIC collection 2014
I have been blessed to have numerous celebrities wear my line including: Chris Brown, Tinashe, Ashanti, Sia, Niecy Nash, Missy Elliott, Keke Palmer, and Machine Gun Kelly.
CHRIS BROWN wearing the Bandana Leather Jacket
SIA wearing the Quilted Coat at SNL NYC. 
NIECY NASH wearing the Quilted Coat for Esssence Magazine
I was also on Season 14 of the American TV reality show, Project Runway...
I made every single piece by myself, I do the pattern, create my own print, sewing...
One year ago, I released my last collection. Since then I have received a lot of great feedback. I am looking forward to taking my next collection to another level, which requires a lot of time, energy and financial resources - this is where I need your help.
The money you donate will help me source fabrics, create samples, hire photographers and models, a PR and marketing team, etc.
The new collection will be high fashion, unisex, and flattering for all body types allowing for comfortablity.
Your efforts will help me rebuild my brand, the new collection, and live out my passion!
Thank you for you support,
David Giampiccolo
NEW YORK FASHION WEEK 2017
LOS ANGELES FASHION WEEK 2017 '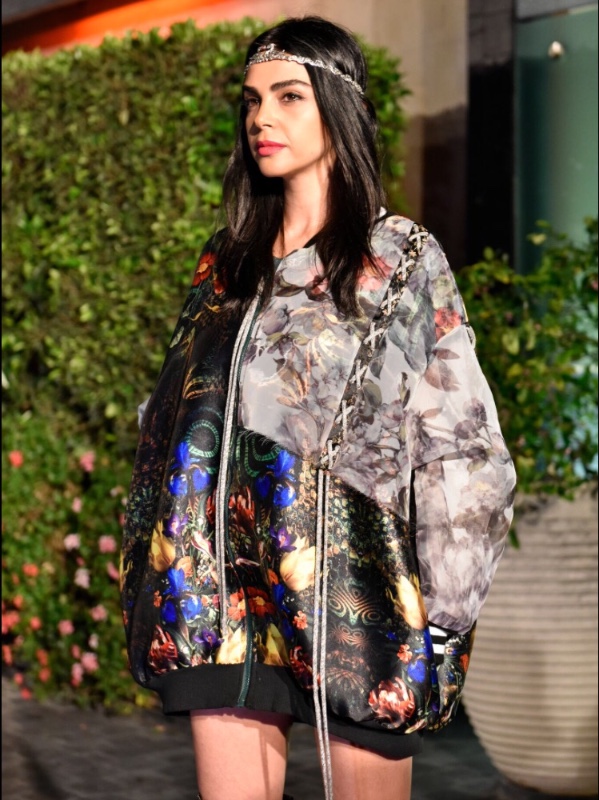 Organizer
David Giampiccolo
Organizer
Los Angeles, CA