David's Road to a Heart Transplant!
How do you help someone who is going through something so incredibly hard?  So many of us want so bad to be able to help, but are left feeling discouraged when we realize how little we can do.  It's my hope that we can help ease the financial burden at this time.  This is one thing we can do to help! 
The story has been updated, please see below! David's family has done such an exquisite job putting into words the background, reasons, and need for donations for the Browns!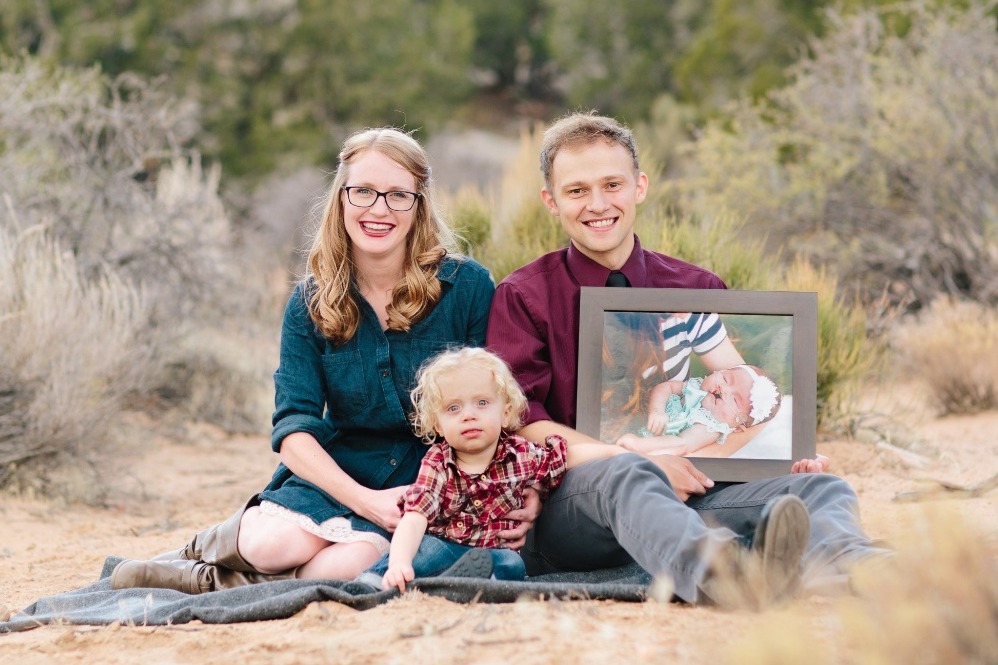 Written by David's wonderful family; 

The thing that struck me most when meeting David for the first time was his abundance of happiness. He had a big smile that he almost always displayed, and he was frequently laughing and enjoying life. He was just so obviously happy. I was shocked when I later found out that he had a serious congenital heart defect and had a life full of open heart surgeries and other operations.
Fast forward to David's wedding ceremony. I hadn't ever met his lovely bride, but when they were declared husband and wife, and Amanda immediately let out a big 'YES!' I knew David had found his match in enthusiasm for life. 
David and Amanda are two of the most genuinely wonderful people you could ever meet. They have a contagious love for life, and an admirable love for each other, and a way of lifting those around them that has been felt by countless people. They have both dedicated their lives to helping those in need. David is a physical therapist and Amanda is a nurse. They inspire all who know them, and truly make the world a much better place. They are amazing. Now, they wouldn't ever ask for it…
but they are in need of our help.
THEIR STORY
In 2015, the young couple experienced unbearable heartache with the slow medical decline and eventual passing of their oldest daughter when she was only 6 months old. Through it all they were full of hope, faith, love, and unselfishness. I'll never forget my amazement when I received a text from David days after they had lost their sweet Adalyn. He wanted to know how MY daughter was doing as she had her own medical issues. Even in the depths of the most deep of sorrows he was thinking of others. 
At the end of 2016 they welcomed another baby, a boy this time, who brings them such joy. But now the young family of four is having to deal with the unthinkable again. 
David's heart is in the last stages of heart failure. He was born with a Transposition of the Great Vessels and Pulmonary Stenosis. His first operation took place the day after he was born. He had his first open heart surgery when he was two months old, received his first pacemaker at 4, and has had over 20 heart operations. Now his heart is failing once again, but all other options are gone. David needs a new heart, right now.
Unfortunately, they've discovered David's antibodies will reject 92% of the hearts out there, and his blood type is the rarest. The combination of the two makes chances of finding a match small. Because of this, David is immediately being transferred to a hospital in LA where the population is bigger. He will be admitted to the hospital upon arrival, where he will stay for the foreseeable future (until a transplant can take place). Amanda and their 1 year old boy will stay in LA as well. 
One can only imagine the stress and pain these two are feeling. Their little family has had to leave the home they loved on short notice, move to a place they don't know, and David will live in the hospital… hoping his heart can last long enough to receive a transplant. The looming unknowns and tragic possibilities must be weighing on their minds constantly. 
Why Donate?
You can imagine what the hospital and medical bills will be alone. They do have insurance, but the coverage is still questionable. (Receiving the insurance approval takes weeks, and David has declined so much this week they just can't wait and are transferring him regardless.) In addition to the hospital bills, they will have LA housing costs, expensive prescriptions, and the regular costs of living. David worked up until a few weeks ago, but he obviously can no longer work until the unknown time of a transplant and
will NOT be able to work for a year after.
Please donate,
no amount is too small.
Please share for these wonderful people and their little family. Prayers are also greatly appreciated at this scary time.
If you would like to know more of their story, and see just how incredible these two people are, Amanda has kept a blog of their experiences over the last while. Please feel free to check it out. You'll be inspired.
Loving Purposefully
David & Adalyn
Camon, Amanda, & David
Camon & David
Part of David's Work Family
Amanda, David, & Camon



Camon & David
Amanda & David
Baby Camon & David
David, Amanda, & Baby Adalyn
David sure is one tough cookie!