Darienne - Fight Like a Girl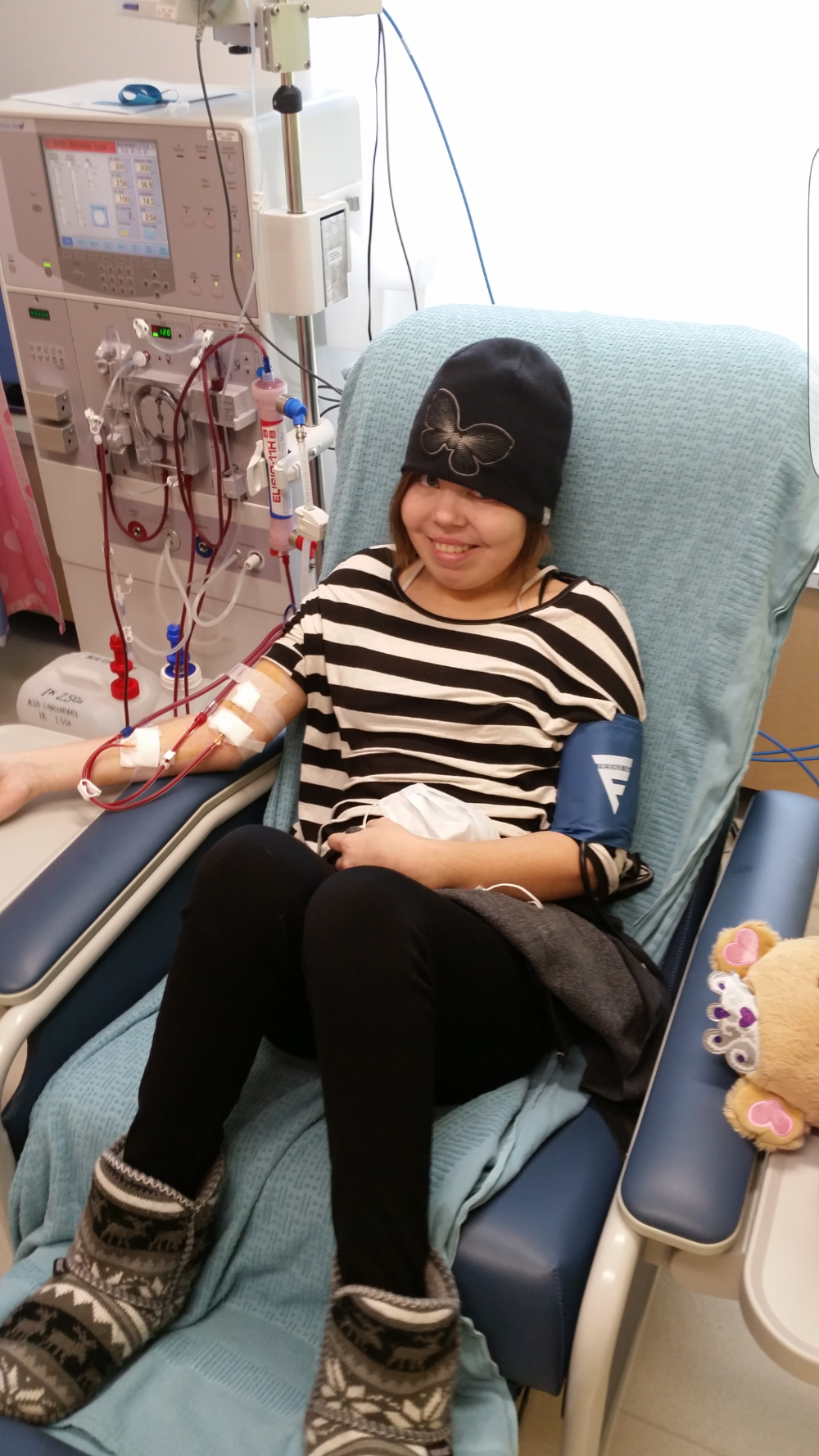 Dare Quiroz is a vibrant, happy, loving 15 year old girl!  She was delivered to her Mother on the wings of her Grandma Best on Christmas Eve, 2000. She was born and raised most of her life here in West Jordan, Utah.  From the day she was born, she has had challenges to overcome.  After spending the first 2 weeks in the NICU unit, she was finally able to go home with her parents.  Darienne has been plagued with challenges her entire life, both physically and mentally.  She has had several orthopedic problems and had endured 3 surgeries on her feet and legs before the age of 12.  She has struggled with learning disabilities and hearing loss. She has battled depression and anxiety for many years. This young lady has handled these things with grace and positivity beyond comprehension to many. She has spent a good portion of her young life visiting several different specialists, including Genetics. But nobody has ever been able to diagnose her Syndrome.  We don't need a name for her condition; we just live life to the fullest!! Filling each day with Love, Family, Friends and FUN!! In all this time spent in various doctor offices and hospitals over the years, her Kidney function was NEVER in question. So imagine our surprise when…
On June 24, 2014, Darienne was rushed to the Emergency room by her Mother.  Our lives were forever changed.  She was already in STAGE 4 RENAL FAILURE!!! Both of her kidneys were only functioning at 12%.  We were able to manage her diagnosis with diet and medication for 8 months. But her already delicate body could take no more and in February of 2015 she started Dialysis.  She has to have 3 treatments per week for 3 hours each up at Primary Children's Hospital.  She has been going every Monday, Wednesday and Friday for over a year. She is only able to attend School part time and has still managed to pass 8th AND 9th grade. It has taken a toll on her both physically and mentally.  She is a Warrior Princess and she has done it all with a mostly positive attitude and a smile on her face. I could not be more proud of her!!
We got the news we have been waiting to hear! WE HAVE A NEW KIDNEY!!! Darienne will be having a kidney transplant this Summer!! Thanks to the positive power of social media…an angel was led to my family.  His name is Alex Fox.  He has to be one of the most selfless and giving people I have ever had the pleasure of knowing.  My family has had the enjoyment of getting to know him and his beautiful family over the past few months.  This decision is a sacrifice like none other and I Thank Alex and Tamara Fox from the bottom of my heart and soul for this gift!
We have a new struggle ahead of us and that will be another trial we will overcome. Post-Transplant care can often prove more difficult than dialysis in the beginning.  But we are strong! We are ready! And We are blessed!!!
Darienne has been raised, alongside her younger sister Adilynn by a Single Mother, Melissa.  In addition to the costs for the Transplant, Darienne will require a magnitude of after care, Including medication and many more years of follow up care. Her Mother also has no paid time off available through her employer and needs to be able to be with Darienne for her recovery.
Anything you are able to contribute will be greatly appreciated!
#fightlikeagirl   #dariennestrong  #Brightonalife

Organizer and beneficiary