713
22
Daniel Worrall Donation Page
£16,683
of £30,000 goal
Raised by
726
people in 4 months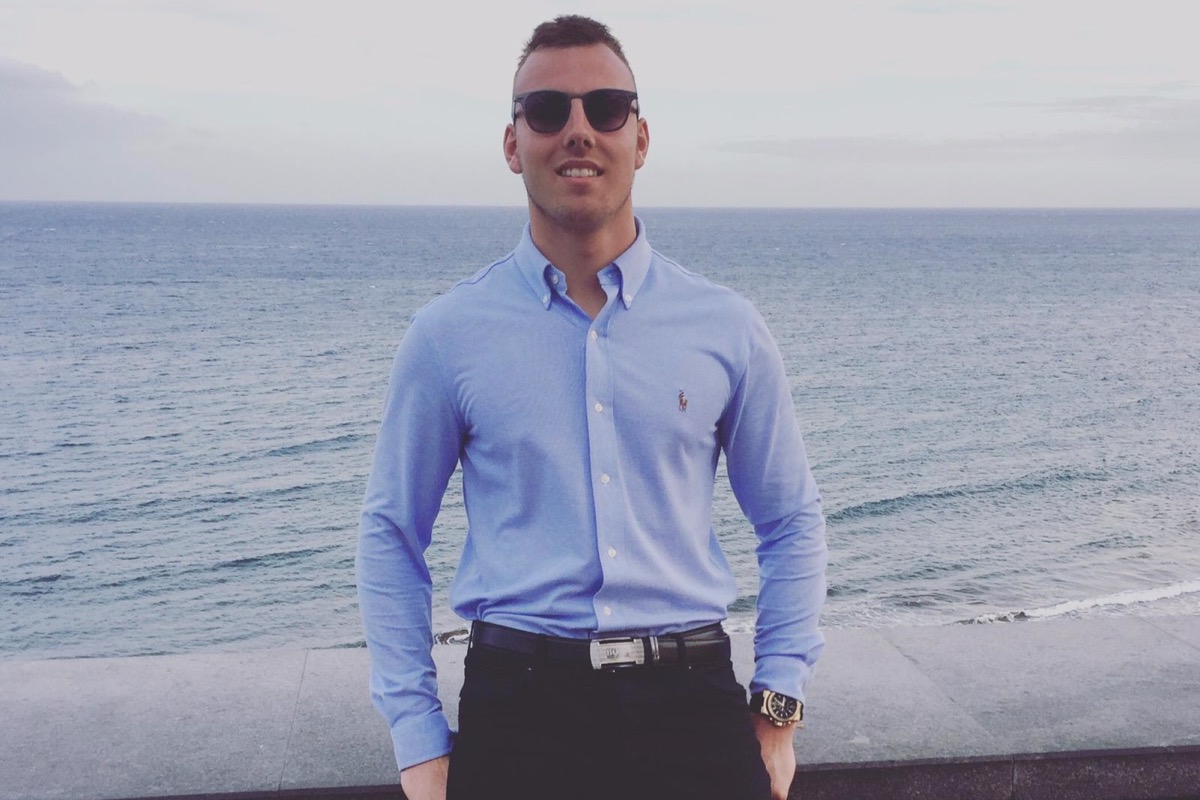 Daniel Worrall Donation Page 
What Happened to Daniel? 
On the 30thJanuary 2019, Daniel was devastatingly involved in a horrific Road Traffic Accident on the M62 between junction 9 and 10, which resulted in Daniel being hit by multiple vehicles, not only Westbound of the M62, but Eastbound too. The incident caused life threatening injuries in which Daniel was forced to fight for his life over the next 72 hours. 
Soon after the incident, Daniel was rushed to the emergency theatre at Aintree Hospital in Liverpool. The injuries Daniel sustained were immensely severe and will affect him for the rest of his life. At around 10PM on the 30thJanuary, the Brain Surgeon from Aintree Hospital had delivered us the cruellest news of our lives; which unbearably broke us.
The Surgeons, Doctors and Nurses made us aware of how sick Daniel was and advised us to begin saying our goodbyes in the early hours of the 31stJanuary. 
Daniel had enormous swelling on the brain, which was pressing against his skull. The area Daniel smashed his head is responsible for transporting signals throughout the body to beat his heart, breath and move. There is no operation to fix this.
Daniel punctured both lungs, resulting them too collapse. He fractured the thoracic region of his back and his spine was twisted; at the time he was believed to have severe spinal cord damage. Furthermore, Daniel fractured his right shoulder, elbow and hand. There was damage to his pelvis and neck too. Daniels body was losing a vast amount of blood and he began to die. His left leg had severe lacerations, muscle damage and vascular damage responsible for transporting blood. Additionally, his left leg was also subject to complete fractures of the tibia and fibula, alongside a fractured femur.
Unfortunately, Daniel also devastatingly lost his right leg, in order to survive. 
After roughly 9 hours of surgery and up to 30 Medical Staff working on Daniel, he was induced into a coma, in order to continue to survive. Daniel was put on a respiratory life support machine helping his lungs to breath, whilst simultaneously having a drain in each lung to drain the blood from them. A bolt was put into his skull, to alleviate the swelling of his brain.  
Who Is Daniel Worrall? 
Daniel, known as Dan too all of his friends and family is a spirited, energetic, active, young lad born and raised in Warrington. Dan is the hardest working young man, we all know and love. He doesn't keep still for more than 10 minutes and always has a smile on his face and a joke in his head.
After leaving High School, Dan knew exactly what he wanted to do with his life and career. He didn't want to go university or get an apprenticeship, nor did he get a hand out from anyone. Dan wanted to be just like his Dad; A Health and Safety Site Manager. Dan is smart and knew he had to work his way up through the ranks. In 2018, Dan began gathering qualification, after qualification before taking his health and safety course, which we are awaiting his result. Dan recently began his own business and is now self-employed.
Dan loves exploring and going on holidays, he booked a trip with his longest and best friend to go Australia on the 8thMarch. Finally returning to Sydney where he visited last year and fell in love with. Dan is the most caring and thoughtful person we all know, he was surprising his newly made girlfriend with a trip to Paris for her 21stBirthday, this March. 
Fund Raiser Night 
Friday 7thJune 2019 there will a Charity event at Eagle Sports Club in Warrington. (details of the location will be below) The event is taking place to raise money for Dan. At the event there will be an auction for sporting singed memorabilia, food, a variety of music and entertainment and all of Dan's family and friends. Everyone is welcome, bring as many people as you would like. There will be a £5 entry fee for each individual to raise money for Dan, so the more people, the better. 
Daniels current update 
Dan is currently on a high independency ward and has fought every battle that has come his way and won. He is leaps and bounds ahead of his recovery process and doing the most incredible job imaginable. He is speaking and eating liquids. The Dan we all love is still inside and often shines through with the things he says.
There is an extremely long road ahead and Dan's life has been dramatically twisted upside down. But if anyone can come out the other side shining, it is my best mate; Dan.   
 What is our Goal? 
First and foremost, our number one goal is and always will be; to get Dan better. However, life keeps moving and doesn't stop for anyone, so over the foreseeable future Dan will have bills to pay and doesn't have any money coming in. The Go Fund Me page was created to raise money for a prosthetic leg, which start at around £5,000.00 for a basic leg. Given that Dan is immensely outgoing, active and not to mention still very young and has a long life to live. A prosthetic leg for Dan is going to cost upwards of £15,000- £30,000  
Fund Raiser and FAQ's-  
Where?
Eagle Sports. Thornton Rd, Great Sankey, Warrington WA5 2SZ. 
When?
7thJune 2019. 
What time?
Doors open at 7:30PM.
Last orders at 12:00AM. 
What is planned?
Raffle - Auctioned sporting memorabilia - Buffet - Entertainment. 
Parking?
There is limited parking at the location, therefore plan accordingly. 
Entry fee-
£5 per person. *No exception, all funds go towards Daniel Fund raiser* 
*Tickets will be limited to 250 and will be available soon.*
+ Read More