Hello All!!
I want to start by saying "Thank You" for taking the time from your busy day to click on this link. The Harris family truly appreciates it!!!
Many of you know me, but for anyone who has stumbled across this link I want to tell you a little about myself and my journey in life. As a young boy I did the typical things that most boys do and had dreams and aspirations of what my future would look like. I played football, played in the mud, and of course played cops and robbers. I started playing full contact football at the age of 9 which eventually led me to play high school football and I received a partial scholarship to Tiffin University. After which, I went on to play Semi-Pro Football for 4 years and won 2 league championships and 1 National Championship.
Since I was a little boy I wanted to help people and serve, I have reached many goals and accomplished things that I did not think possible. But there is one childhood dream that I have not yet accomplished. That is to become a police officer. When I was young it was all about watching Emergency 911, C.H.I.Ps, and chasing "bad guys" - it wasn't until I got older and realized it is so much more than that. I have a heart for the people, I have a heart to make a difference and I have a heart to serve the community.
Becoming a police officer has been my dream since I was 4 years old but before it could ever come true I had to grow into the man that I am today so that I can be effective in the community. I have received my ministry license which has allowed me to go into places and help people I never thought I would be able to help. I also serve others by feeding the homeless and reaching out to the broken hearted. As a police officer serving and making a difference in the lives of others will be my ministry.
My goal to become a police officer is not just about a boy and his dream, now that I have a family it is about my family and providing for us. We, as a family, are going into a whole new chapter of life. There have been many ups and downs but we have been able to push thru. I have learned anything worth having is worth fighting for.
This is where your help comes in, we are in need of much prayer and financial assistance to cover the cost of tuition, equipment, and supplies for training. No dollar amount is too small and anything you can do to help will be greatly appreciated. Many of you have supported me and the call on my life, please prayerfully consider helping as we move forward on this journey.
Thanks again for your time and attention!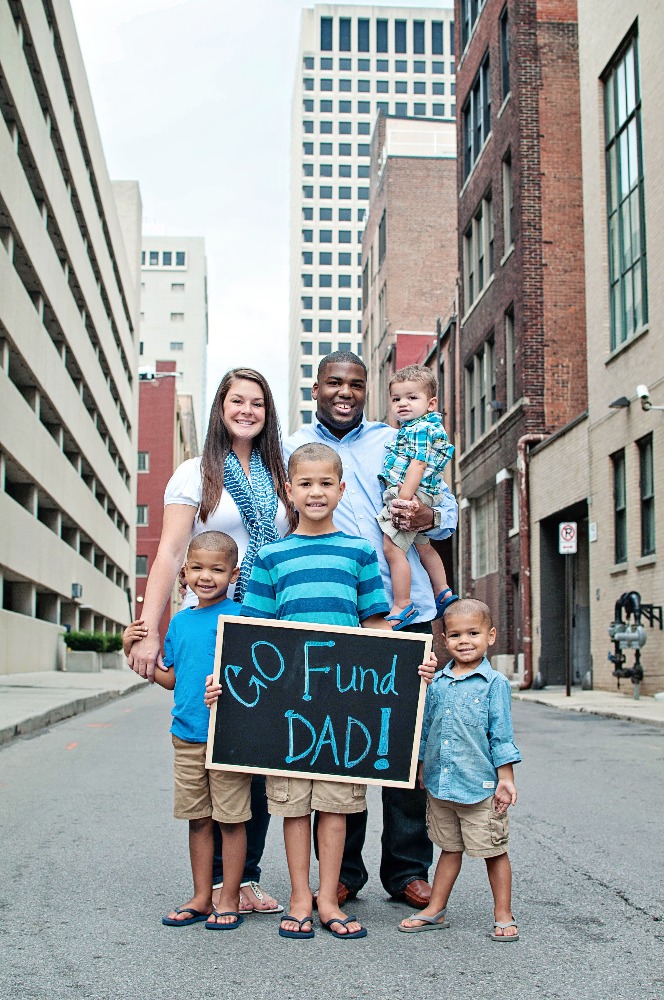 Sheldon, Lyndsie, Jaelynd, Michael, Noah, and Elias
Organizer