Cyclemilesforsmiles. Medical Missions to Serve -
'Ronde Van Nederland Cycle Tour'. A Bike Tour Fundraiser to Serve the Poor with Essential Surgeries. 
Working with Mercy Ships, Operation Smile and PAACS.
 7th Long  Distance Cycle Ride for Smiles.
15 August to 5 September 2020. 
www.cyclemilesforsmiles.org
5 Billion people have no access to essential, safe, timely, affordable surgical care.
Together we can make a difference to bring essential surgical care to a world in desperate need and relieve the suffering and also prevent millions of unnecessary annual deaths.
I am Tertius Venter, a fulltime volunteer reconstructive plastic surgeon serving with Mercy Ships (
www.mercyships.org
),  with Operation Smile (
www.operationsmile.org
) and with PAACS (
www.paacs.net
) .
We do reconstructive surgery on people who desperately need restoration of function that was lost through burn injuries, birth abnormalities, trauma, disease ... an outreach to restore dignity and self-worth and put smiles on hearts and faces of those who have lost hope, enabling children to attend school and adults to work and earn a living. To take their hands and tell them through our actions that they are infinitely important to God who created them in His image.
As fulltime volunteers we need funds to continue with our work and call, to serve the poorest of the poor.
We also raise these funds in collaboration with the foundation GRSO, (
www.globalreconstructivesurgery.org
), to financially support  Dutch medical volunteers, who wish to serve with Mercy Ships, the hospital ship that serves the peoples in the poorest regions of the world with free surgeries. 
Covid-19 has temporarily prevented us to return to the countries in need and we are using this opportunity to  do a fundraising bike tour, the
'Ronde Van Nederland Cycleroute'
, 1380 km x 2.  A solo, unsupported, cycle route around the periphery of the Netherlands, camping/tenting mainly.  From 15 August to 5 September – and plan to  do around 150 km per day.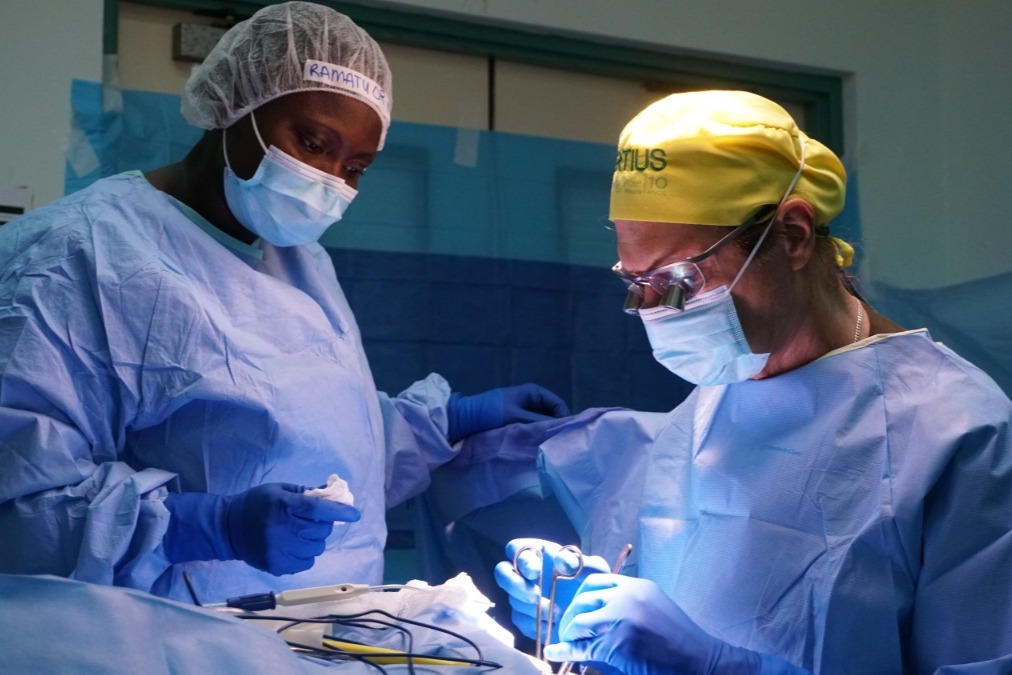 Organizer
Tertius Venter
Organizer
Amsterdam Binnenstad en Oostelijk Havengebied, NL