Cyclebreakers Ride for Hope
The numbers are staggering. Of the 32 million orphans in sub-Sahara Africa, 11 million are orphans affected by AIDS. 
Children are our most vulnerable population - period. Yet add to that poverty and lack of family support, and these children have very little to protect them from harm. 
I'm passionate about that, about seeing the vulnerable ones of humanity having the same access to opportunity and protection as everyone else.
We can all participate one way or another. For me, I get to join the
Cyclebreakers Ride for Hope
team in June 2017! A global team of 25 riders will be biking 600 miles around Lake Victoria in East Africa to support these children that are served through Christ's Hope International. 
It's going to be quite an adventure of a lifetime! Our goal is to raise $300,000 as a team, and
my individual goal is $12,000.
Please take a moment to consider sponsoring me for the ride! If you need any more inspiration about the cause, read below. It's all super exciting!
About CYCLEBREAKERS Ride for Hope
Our Ride for Hope will be traveling halfway around Lake Victoria in support of the children served at the CareCenters. We'll start in Kampala, Uganda, work our way down to Kisumu, Kenya, and then finally end in Mwanza, Tanzania.
Along the way we will be stopping at the local CareCenters to visit the children and the staff. They are just as excited about this event as we are and are planning big welcome activites for everyone! I am looking forward to meeting all the staff and the children.
The trek itself will be 600 miles! It's a beast of a ride, but will be well worth the views. 
We'll be cycling near the Serengeti National Park and will have a rest day to do a safari!
Oh, and the BEST part?? A local Tanzanian bike-making company is hand-crafting our bikes from bamboo, and we'll each have a custom, state-of-the-art bike for the trek. How amazing is that?!?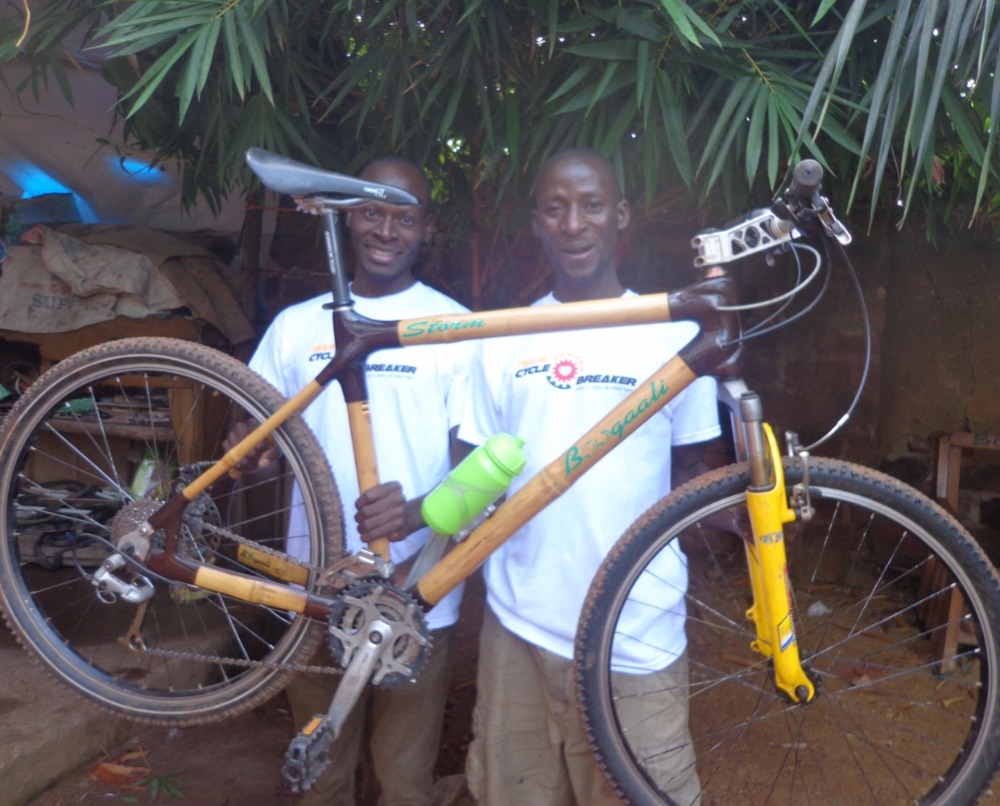 About Christ's Hope International

Christ's Hope International
focuses on ministering to orphaned and vulnerable children through their Ministry CarePoint model. Each Ministry CarePoint provides holistic care for children, equipping them with tools they need to break the cycle of AIDS and poverty. I love this model because they do not use institutional orphanages that are often detrimental to emotional health; they instead place the children in homes of family members. Through physical, educational, emotional and spiritual care, they strengthen these families and reduce incidences of children being institutionalized, abandoned or trafficked. By sharing the life-changing message of Jesus Christ, we can break this cycle and bring HOPE to the future.
Thank you for all your support and encouragement on this adventure and cause. If you have any questions please let me know. 
If you would like to write a check instead, make checks payable to Christ's Hope International and in the memo write Angela Jackson, Ride for Hope. Mail to the address below:
Christ's Hope USA 423 East 8th Street Traverse City, MI 49685.
All donations go to Christ's Hope International, a registered 501(c)(3) non-profit organization and are tax-deductible.
Become the first supporter
Your donation matters
See all
Organizer
Angela Kathryn Jackson
Organizer
Chicago, IL