Current Studio (18 mo Pilot Period)
Current Studio is an artist-run space in Oklahoma City founded by Kelsey Karper and romy owens, providing experimental and experiential opportunities for artists and audiences. We are dedicated to improving community through art.



With your support, Current Studio is committed to offering challenging, thought-provoking experiences to the public for the next 18 months.
We have founded a studio different from the art destinations that currently exist in the city. What that means: We are not a commercial art gallery driven by the need for art sales. We want to provide a space that affords artists an opportunity to take risks and develop ideas while being supported financially and curatorially through the process. We want to provide challenging and thought-provoking experiences for the audience. We want to explore the possibilities of what an artist-operated space can do to be reactive to community needs.

We are creating a space of our own where we can easily share in the atmosphere of conversation, culture, and conviviality.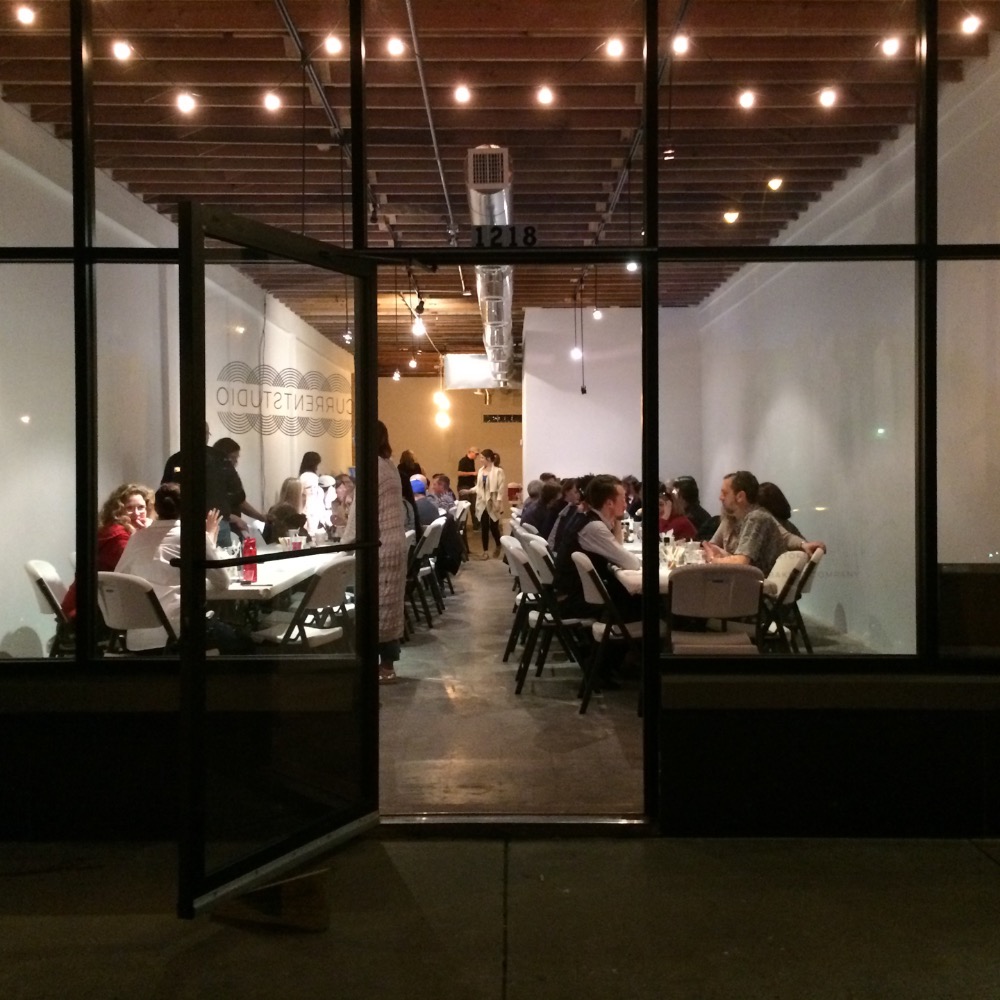 Sunday Soup #1 | February 28

WE NEED YOUR HELP: Support us in creating a space that focuses on artists intentions and processes, rather than market expectations. 

Support us in creating more opportunities for Oklahoma artists.

Support us in creating an atmosphere where artists can be courageous in expressing ideas without concern for who will buy the work at the opening.

Support us in solving community issues with art.

When done well, artist spaces respond to the community needs and elevate the cultural discourse. Please help us do it right by supporting Current Studio.

Get more detail about plans for programs and exhibitions on our website: www.currentstudio.org.

HOW THE FUNDS ARE USED:
Your support of this campaign will fund 18 months of Current Studio programs and operations, including:
• Artists in Residence
• Exhibitions
• Adult Summer Camp
• Workshops
• Crit Nights
• Artist Town Hall Meetings
• Community Response Art Interventions
• Community Building Events

PAYMENT OPTIONS:
•Online here through GoFundMe
•Check: Current Studio | 1218 N Penn Ave | OKC 73106 (still counts towards this fundraising goal)
•Cash: Kelsey or romy @ Current Studio (still counts towards this fundraising goal)
•If you prefer to pledge now and make payments, please contact us to make arrangements. (Your pledge will still count towards our goal and we can set up an invoice plan.) [email redacted] | [phone redacted]
•If you prefer your donation be 100% tax deductible, please contact us to learn about our Fiscal Sponsor the 337 Project. [email redacted] | [phone redacted]

If you'd like to designate your gift or discuss custom sponsorship packages, please contact us directly.

Please like us on Facebook.Please follow us on Instagram. Please follow us on Twitter.

THANK YOU!

Organizer
Kelsey Karper 
Organizer
Oklahoma City, OK