Webb's Art Night for a Good Cause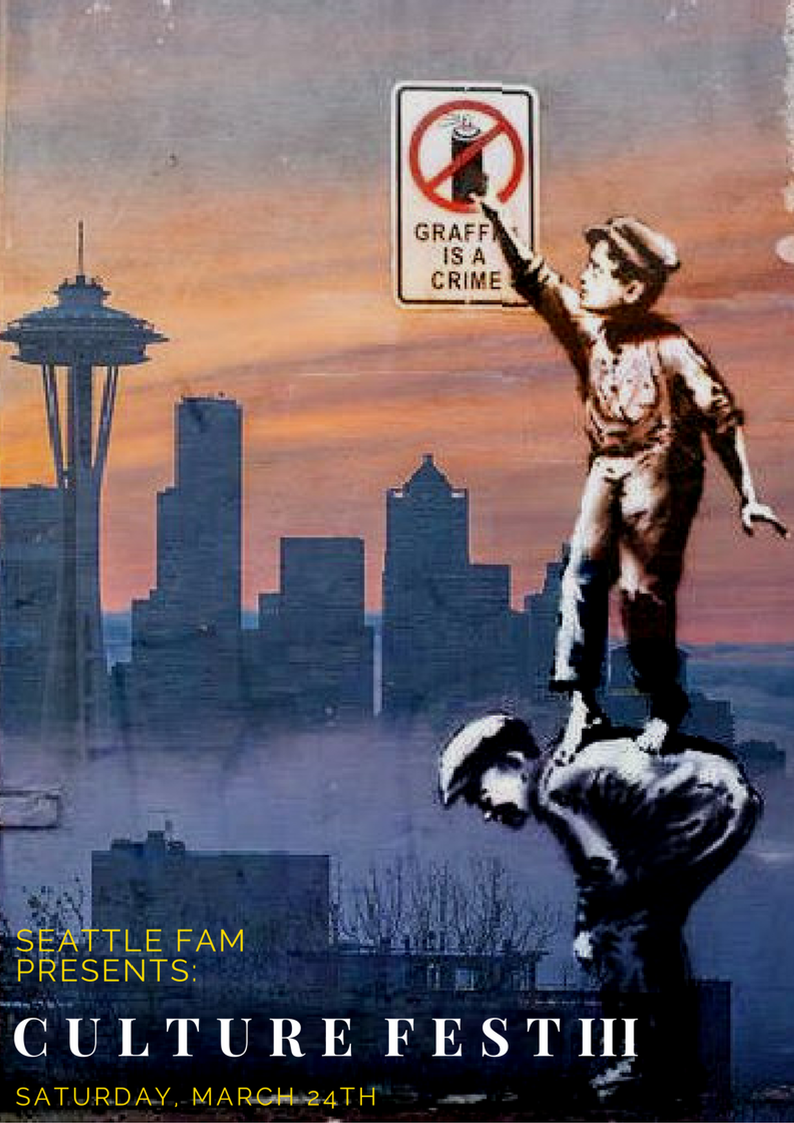 The Seattle F.A.M is a grassroots movement composed of a diverse group of individuals uniting to inspire community within the art world of Seattle.  
Through pop up events and community partnerships, our aim is to positively connect, inspire and empower the creative scene in the Pacific Northwest.  Culture Fest I was just the beginning... Culture Fest II we saw growth... and in Culture Fest III we hope to build a platform for even more growth to become a community partner in bringing the arts new life.  Culture Fest III will take place at Dozer's Warehouse -- floor to ceiling beautiful graffiti art -- so the street culture theme took on a life of its own.  
As this platform evolves we will continue to showcase various artists and organizations from all types of backgrounds.We have also partnered with P-Patch Neighborhood Gardens.   All proceeds will go towards ensuring that P-Patch will have neccessary garderning tools and plants maitnence and up keep and growth.  As part of our "Day of Giving" campaign, we will donate a full day to assist in various community gardens!YOUR donation will help us make the night happen in two key ways:1.  Provide financial support to our featured artists who are using our platform to showcase thier passion through art.2.  Operational costs such as venue, lighting, sound and setup. 
Your donation will also be the catalysit that will allow  Seattle FAM to continue it's mission.  The success of the night will allow us to conitnue to provide platforms, connect creatives, and inspire community in Seattle's art scene. 
Please join us as well!
When: March 24th, 2018 Time: Doors open at 5pmPlace: Dozer's Warehouse, Beacon Hill
Tickets : www.seattlefam.com

Organizer and beneficiary
Jeni Ellison 
Organizer
Mercer Island, WA