Crucita, Ecuador Pandemic Relief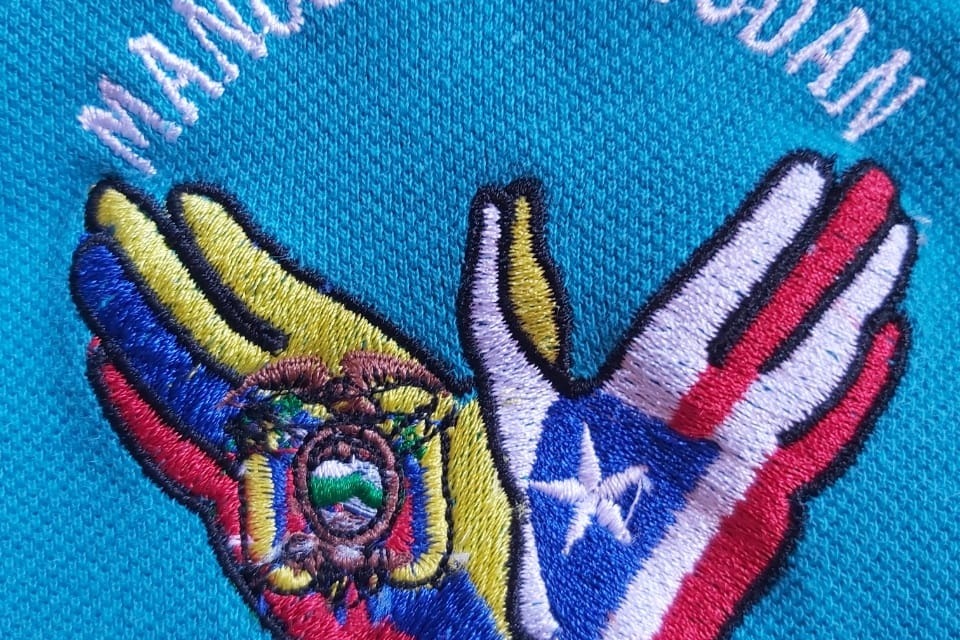 English/Spanish Narrative
My name is Betty Rivera.  I was raised in Portoviejo, capital of the province of Manabí, Ecuador.  Crucita is a small fishing village located on the coast of Manabí, where my family frequently vacationed.
In this seaport town, the majority of people are involved in the fishing industry or tourism.  The earthquake of 2016 devastated Crucita.  Immediately, my husband and I organized a group of volunteers whose name is "Manos Que Ayudan" (Helping Hands).  Under the leadership of Paola Cevallos and Raissa Rivera, the group did an extraordinary job of assisting others in Crucita.
With the financial support of friends, neighbors, and our children, through the volunteers we were able to help many families in need.  From April to November 2016, the volunteers distributed over 10,000 bricks, cement bags, wood, and bamboo canes to families whose homes had been damaged.  Additionally, we built three houses for families with children who had previously been living in tents.
When the donations were fully spent, the volunteers of Manos Que Ayudan decided to continue supporting families in Crucita.  Annually, the volunteers sponsor two events: once for children and the other for older adults who live in this seaport town.  The volunteers have been dedicated to service, giving of themselves selflessly, have always assisted when asked to participate, and have not done it for financial reward.
In March of this year, when David and I realized that the Covid-19 virus had turned into a worldwide pandemic, and knowing the global economic crisis that would result from this health crisis, our attention once again turned to Crucita and how can we help.  Since March, the volunteers of Manos Que Ayudan have distributed basic food baskets to 50 families.
Without fishing or tourism, and without the possibility of obtaining a job with a living wage, the families of Crucita are once again living a devastating economic crisis.  Again, we reach out to our friends and neighbors in this time of need to financially support the work of the volunteers of Manos Que Ayudan so that they can provide assistance to these admirable and humble families of fishermen and service workers who during these rough economic times need basic food supplies.  
Thank you for your continued support.  The families of Crucita will forever be eternally grateful for collaboration during this time of need.
o--------------------o
Mi nombre es, Betty Rivera, crecí en Portoviejo, Capital de la Provincia de Manabí, Ecuador.  Crucita es un pequeño puerto de mar, situado en la costa de Manabí, donde mi Familia solíamos vacacionar.
En este balneario, la mayoría de la gente vive de la pesca y el turismo.  Crucita fue afectado severamente durante el terremoto de abril, 2016.   Después del terremoto organizamos a un grupo de voluntarios que hoy se llaman "MANOS QUE AYUDAN" y bajo el liderato de Paola Cevallos y Raissa Rivera, se hizo un trabajo extraordinario. 
Con las donaciones de amigos, vecinos y nuestros hijos, a través de los voluntarios pudimos proveer ayuda a muchas familias.  Durante los meses de Abril hasta Noviembre 2016, distribuimos más de 10,000 ladrillos, sacos de cemento, madera y cañas a familias que sus casas habían sido seriamente afectadas.  Además les construimos casas a 3 familias con niños pequeños que se habían quedado en la intemperie.
Después que las donaciones se agotaron en enero de 2017, Manos Que Ayudan decidió continuar haciendo dos actividades anuales: una para los niños y otra para los Adultos Mayores.  Los voluntarios de Manos Que Ayudan han continuado dando lo mejor de ellos, siempre han dicho presente y nunca han recibido gratificación monetaria.
En marzo, cuando David y yo realizamos que el virus Covid-19 se había convertido en Pandemia y sabiendo por la crisis económica que estaba pasando el Globo Terrestre, nuestros pensamientos otra vez se posaron en Crucita, Manabí, Ecuador.  Desde marzo, los voluntarios de Manos Que Ayudan han estado distribuyendo víveres a 50 familias.
Sin la pesca, sin el turismo y sin la posibilidad de encontrar un trabajo que remunere la canasta básica, el pueblo está viviendo una crisis económica devastadora.   Una vez más tocamos sus puertas para ayudar a este pueblo humilde y muy trabajador que hoy necesita de su asistencia. Su donación nos  permitirá continuar proveyendo víveres a las familias de los dignos pescadores que en este tiempo de crisis lo necesitan.
Mil gracias por su apoyo.  Estaremos eternamente agradecidos por su colaboración.
Organizer
Betty Rivera
Organizer
Boston, MA