Save A Cricket - after someone shot her
24Meet Cricket. She is an adult cat, approximately 12 months old, and sadly she is barely over 2 lbs. Cricket was found dragging herself through a church parking lot on the side of a highway. A good samaritain stopped to help and she has come to us in critical condition. After her initial work up, xrays showed the reason for her inability to walk can be fixed. Someone shot Cricket and left her to die. She has multiple health complications right now and we need to raise funds for the vet care she desperately needs.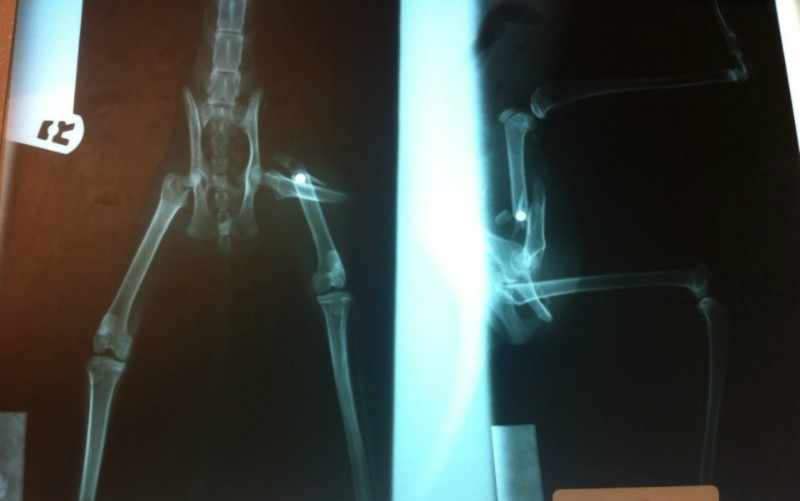 (the circular white dots are bullets left inside her)
Cricket is a courageous little fighter and she is clinging to life. She is barely over 2 lbs as an adult cat and you can see every bone in her body, which is just barely covered by her beautiful tortoiseshell fur. Her broken leg dangles from the trauma and she cannot stand. She will need to have a fracture repair on her right leg (there is a bullet at the fracture site) and an FHO (femoral head osteotomy) on her left hip. She also has a bullet in her chest and multiple ocular problems that will require a trip to the ophthalmologist when she is strong enough.
Cricket is currently fighting anemia and may need to visit the emergency clinic for a blood transfusion prior to her orthopedic surgeries. We are repeating blood work frequently to monitor her levels.
This little girl is doing her best to hang on. She makes biscuits any time you hold or pet her and she is eating like a champ. She is currently on multiple pain medications, injectable antibiotics, dewormers, fluids, vitamin additives to a special diet and much more. She tries to stand but is too weak to move to use the restroom, so we are being very diligent about sanitary cleaning and changing of her bedding.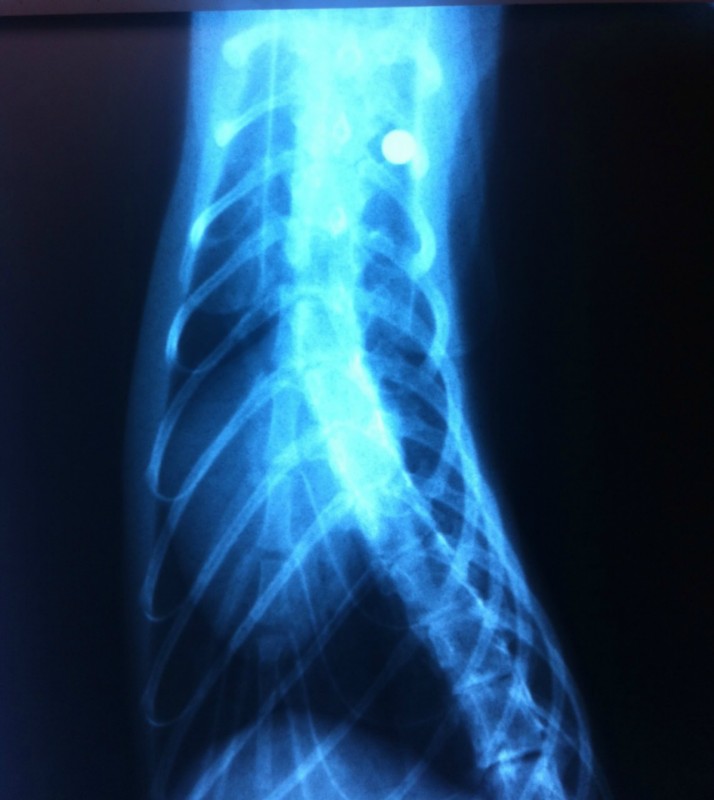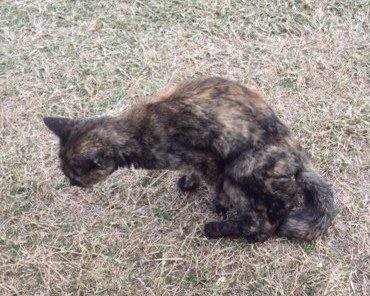 A great support network of vet techs and doctors are lending a helping hand to get this girl stabilized so she can make it through this traumatic experience.
Please donate and share her story to help SAVE Crickets life.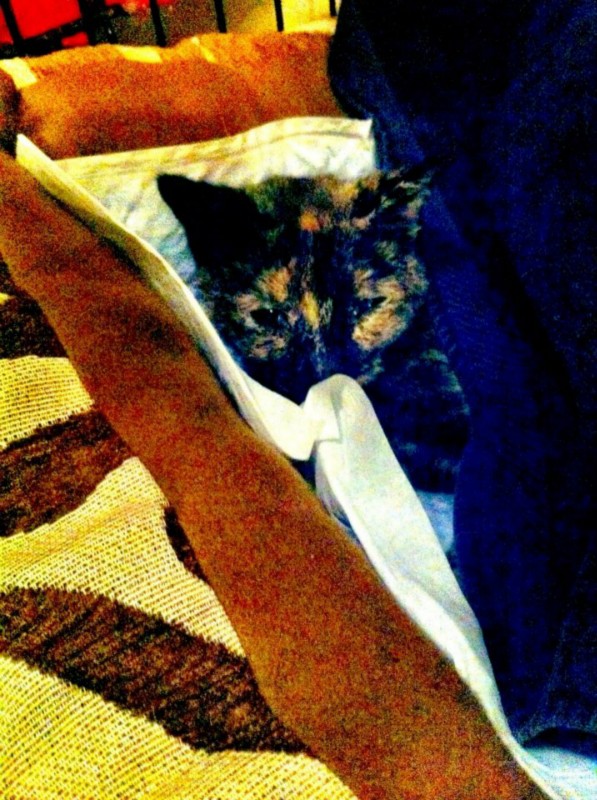 Organizer