(English version below)


Il Petén è una delle regioni più povere del Guatemala
, con una forte presenza indigena e una situazione socio-economica, che risente fortemente degli effetti della sanguinosa guerra civile, terminata con gli accordi di pace del '96. In queste aree, l'83% dei bambini presenta forme di malnutrizione cronica e il reddito medio è al di sotto della soglia di povertà. 
AMKA Onlus, organizzazione di cui sono presidente, è attiva nella cooperazione internazionale da oltre 15 anni; dal 2009 collabora con 5 comunità indigene del Petén portando avanti progetti di sostegno alla popolazione
, con focus specifici sulla sicurez
za alimentare e la lotta all'analfabetismo.  
Con il progetto "Creciendo Unidos" – "Crescendo insieme" – AMKA vuole intervenire per risolvere problemi specifici, attraverso la garanzia della sicurezza alimentare, lo sviluppo del reddito e la tutela dell'eco-sistema locale
, applicando un approccio innovativo.
Il progetto prevede il raggiungimento di ambiziosi obiettivi: piantare 15.000 alberi da frutto; realizzare un vivaio agroforestale; organizzare training all'interno delle comunità beneficiarie; acquistare terreni agricoli e aiutare, così, i campesinos a combattere il sistema del latifondo.
Il progetto inizierà, dunque, con la piantumazione di alberi da frutto.
 Perchè partire dagli alberi? Perchè donare alle comunità alberi da frutto significa garantire loro un triplice beneficio: economico, sociale e ambientale.
Gli alberi diversificano la produzione agricola, aumentano la produttività delle altre colture e prote
ggono il campesino dalle fluttuazioni del mercato. Tutto ciò, unito alla possibilità di coltivare nuovi terreni gestiti in modo comunitario, riduce la precarietà e migliora il tessuto sociale di queste realtà. Infine, la trasformazione delle monocolture di mais in "boschi alimentari" aumenta la biodiversità di questi sistemi e la loro resilienza nei confronti dei cambiamenti climatici.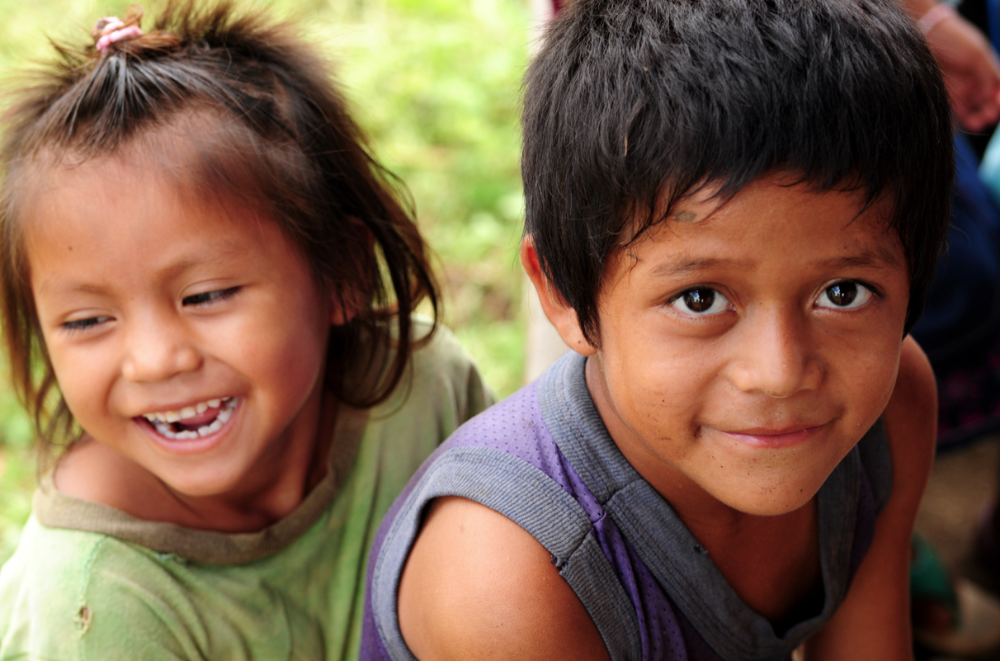 Per avviare il progetto è necessario un investimento di 21.000 euro. 10.500 euro sono stati stanziati da AMKA Onlus,
i restanti 10.500 euro debbono essere raccolti entro il mese di luglio 2018."Da oltre un anno lavoro come volontario presso AMKA per dare forma e sostanza al progetto Creciendo Unidos. Siamo una squadra, un gruppo di giovani che ci credono davvero in quello che fanno, siamo degli entusiasti che vogliono fare la propria parte per rendere questo mondo un posto più giusto. La gente del Petén ha bisogno di questo progetto e noi abbiamo bisogno dell'aiuto di tutti per realizzarlo. Confidiamo nella contagiosità del nostro entusiasmo e nel contributo di tante persone", con queste parole Valerio Frattura - esperto fortestale, volontario di AMKA e coordinatore del progetto - ha commentato l'avvio delle attività.
Ti chiedo di sostenere il progetto con una donazione, ad ogni importo donato corrispondono delle attività e per ogni donazione è previsto un ringraziamento speciale.
Ogni contributo, piccolo o grande, è fondamentale per il raggiungimento dell'obiettivo. 

Tutte le donazioni che raccoglierò saranno trasferite all'associazione AMKA Onlus. 

---------------------------------------------------------------

Petèn, is one of the poorest region in Guatemala.
It is characterised by a high indigenous population and its economy is still heavily affected by the 36-years civil war ended in '96. Here, 83% of children suffer from chronic malnutrition and both classism and gender inequality are widespread phenomena.


Over the last 15 years, AMKA Onlus has been active in the international cooperation's sector.  Since 2009, it is collaborating in Petén with 5 indigenous communities, promoting projects focused on women empowerment, education and food security.   


In this sense, "Cerciendo Unidos" – growing together– represents the most ambitious initiative designed by AMKA, to face food insecurity in this region.
The project goal is:
·         Planting 15,000 trees;
·         Building up a community run tree nursery;
·         Agroecological capacity building to the targeted communities;
·         Purchase of agricultural land to be redistributed among campesinos and fight the current latifundium system.

The first step will be planting fruit trees among the traditional crops according to agroforestry approaches. Why this? Because donating fruit trees to local communities, represents a powerful trigger from the economic, social and environmental point of view.

Indeed, farming herbaceous species together with fruit trees increases crops productivity and protects campesinos from market fluctuations, diversifying farm production.  At the same time, allowing farmers to own the land they farm, will reduce precariousness and uncertainty about the future. In addition, converting crop monocultures into "food forests" will increase biodiversity and resilience of agro-systems towards climate changes.
In order to start this project, we need 21,000 EUR. AMKA Onlus has already raised 10,500;
the other half (10,500 EUR) is needed by the end of July 2018.


"Over the last year, I have been working as volunteer to make "Creciendo Unidos" something real. We are a team of youth who really believe that a better world is possible. This project was designed with the indigenous people, for the indigenous people. But we cannot succeed alone; we need all of you! As Eduardo Galeano said "Many small people, in small places, doing small things can change the world." A comment by Valerio Frattura, forester, project manager of Creciendo Unidos and AMKA volunteer.

Each supporter will receive a reward.

Any donation will be fundamental to achieve our goal!




Federica Ottaviani - raccolta per la scomparsa del papà  
Organizer
Fabrizio Frinolli Puzzilli 
Organizer
Rome, Metropolitan City of Rome
#1 fundraising platform

More people start fundraisers on GoFundMe than on any other platform. Learn more

GoFundMe Guarantee

In the rare case something isn't right, we will work with you to determine if misuse occurred. Learn more

Expert advice, 24/7

Contact us with your questions and we'll answer, day or night. Learn more