CRECCOM Equitable Quality Education
Help us raise $10,000 to transform the lives of girls by improving their access, retention, and achievement in upper primary and secondary schools.
Who are we?
We are Creative Centre for Community Mobilization (CRECCOM). Our mission is to sensitize, mobilize and empower communities and stakeholders to take ownership of development initiatives through their effective involvement and participation.
CRECCOM's Theory of Change posits that girls' educational and life well-being can most effectively and efficiently be improved if all environments in which she lives and works are aligned toward the same goal: supporting her in surviving to Grade 8 of primary and continuing and succeeding in secondary school and beyond, and ensuring learning takes place. Currently, family, peer, community, school, and policy environments are often unaligned and may even actively work against girls' educational well-being. CRECCOM posits that if a set of activities (each of which now has a significant evidence base) is instituted across these environments, these environments will become more aligned and girls' well-being in and out of school will rapidly and significantly improve.
CRECCOM's Equitable Quality Education Program aims at creating a set of new relationships and groups at the peer, community, and school levels that can transform these challenges.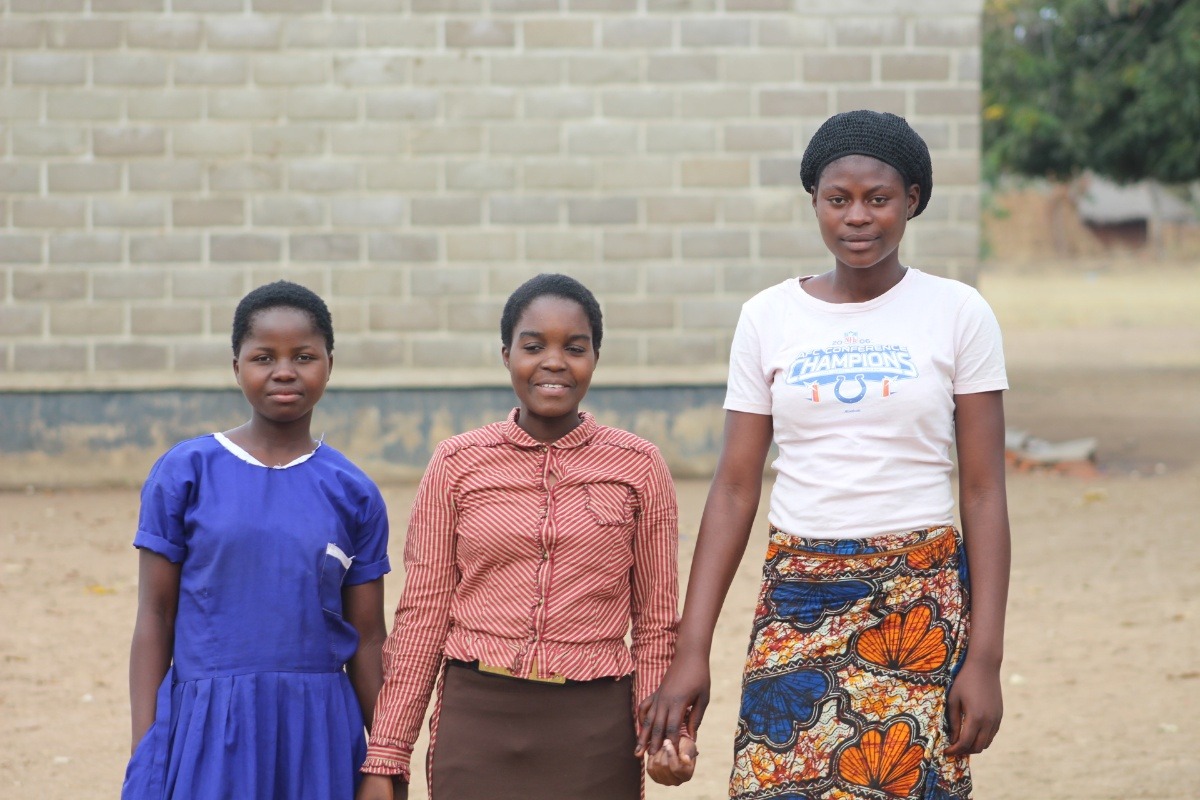 What we are doing?

Our project, Ending Child Marriage in Yao Tribal Regions of Malawi, is aimed to contribute towards transforming the lives of girls by improving their access, retention, and achievement in upper primary and secondary schools by reducing early marriage from 61.8 % in Machinga district.
There are 3 strategic interventions as follows:
Strategic Intervention 1:
Deepening and widening engagement of Traditional Authorities (TAs) to promote demand for girls' quality education. The project will target tribal chiefs also known as TAs that have visionary leadership in community led solutions to be champions for girls' education in their areas. Using a participatory human centered design process, each TA area will design and implement projects while project staff facilitates that process and build TAs capacity. Community members (including cultural institutions e.g. girls' and boys' initiations, village forums, village heads, parents etc.) will know and align their informal rules with policies to support girls' attendance, retention and efforts to end child marriage and pregnancy. Village forums will provide a support network to prevent and address gender based violence and eliminate harmful cultural practices that hinder girls' access to quality education.
Intervention 2:
Establish comprehensive low cost girls' mentoring program that links primary and secondary girls and female role models: A network of girls clubs at primary and secondary schools will be established to promote sister to sister initiative, peer learning, role modeling, mentoring, career counseling as well labor links aimed at improving girls' self-efficacy, leadership and agency. Boys' clubs will also be established to address school related gender based violence as males engage on definitions of masculinity, early marriage, HIV/AIDS, and rights; and indulge in 'He for She' initiatives.
Intervention 3:
Increase resources by Linking household economic empowerment with girls' quality education: At household level, resources will be increased through engaging mothers of adolescent girls in village savings and loan (VSL) to economically empower them to support their girls' secondary costs e.g. fees, solar lamps for studying.
How will the money be used?
•  Intervention 1 - $3,000
•  Intervention 2 - $4,000
•  Intervention 3 - $2,000
• Personnel - $1,000
• 1.1 Briefing Meeting - $692.41
• 1.2 Orientation of TAs - $1599.31
• 1.3 Review and Replanning Meeting with Tas - $708.13
• 2.1. Training of Girls' Mentors - $2473.15 
• 2.2. Monitoring Girls' Mentoring Activities - $1526.90
• 3.1. Village Savings and Loans - $2000
• Personnel - $1000.31
How can you help?
Each donation is capable of making a change in the lives of young women in Malawi. We understand that not everyone may be in a position to help monetarily, so we would truly appreciate if you could share the campaign and help us spread a word about the important cause! 
CRECCOM
  |
Facebook
  |
Twitter
 |
YouTube
This project is supported by the Girls Opportunity Alliance.
Your donation to benefit this campaign/project will be allocated to the Girls Opportunity Alliance Fund ("GOA Fund"),  a project of GoFundMe.org (a U.S. public charity). The Girls Opportunity Alliance Fund may grant a refund in limited circumstances at its sole and absolute discretion, however, donations are not refundable after the GoFundMe  payment platform has transferred your donation to the Girls Opportunity Alliance Fund. Transfers from GoFundMe  to Girls Opportunity Alliance fund typically occur once monthly.  All donations are subject to the variance power of GoFundMe.org, as stated in the applicable GoFundMe.org policies. Subject to applicable law, donations may be tax-deductible.The GOA Fund is restricted to supporting girls' education and your donation is made for the support of the above described project. Notwithstanding that the campaign description may name a specific organization that is anticipated to engage in the projects, GoFundMe.org retains variance power, that is, discretion and control over how funds are disbursed within the purposes of the GOA Fund generally, and within the purpose of the project specifically. For example, if the project does not reach its minimum fundraising goal, GoFundMe.org  may re-assign money raised to another campaign within the GOA Fund.As of April 11, 2019, the Direct Impact Fund operates as GoFundMe.org.