12
5
Justice for a hero dad and help for his daughter
$601
of $20,000 goal
Raised by
12
people in 2 months
Hello and thank you for taking the time to read my family's story. It is long and painful but I hope some healing change can come out of our hardships.
I apologize in advance if all of what I am going to write is too long and jumbled but I don't know how else to share the truth. 

I was interviewed and my story and gofundme campaign effort was shared on iHeartRadio KFI AM 640 on father's day. I am grateful for the opportunity to be heard and shared.

https://www.iheart.com/podcast/85-sunday-morning-w-elizabeth-28165293/episode/for-the-love-of-our-fathers-46141772/

My story was also published on July 25th in an online article and in newspaper print by the kind advocates at The Pride LA publication. 

https://thepridela.com/2019/07/young-trans-woman-fights-homelessness-after-fathers-death/

As well as recently being invited on for an interview segment on a radio program called "Drop the Subject" on Channel Q, by the awesome advocates Jarret Hill and Ally Johnson. 
https://www.radio.com/media/audio-channel/monday-august-19th-2019-dear-white-peoples-griffin-matthews

For everything I am sharing, I have proof which I will include here as best I can. My name is Christine. I'm twenty-five years old. My father's name is Craig.



He was sixty-five years old. His birthday just passed on March 6th a few months ago. His initial surgery that began the ordeal was on March 14th, eight days after he had just become of senior age. It was supposed to be an ordinary hip replacement procedure. He was looking forward to walking again. 

Out of my father's children I am the oldest.  My parents have been separated for over 15 years now. My family has battled with being torn apart in the foster care system and by the health challenges my dad faced. I dedicated myself to keeping my dad going every step of the way and for yesrs we managed to handle it all. I was proud of him and confident I could keep him safe and strong.
But I'm devastated to say that my beloved dad died late night on Sunday June 2nd 2019. It was a tragic loss of a brilliant one in a billion life.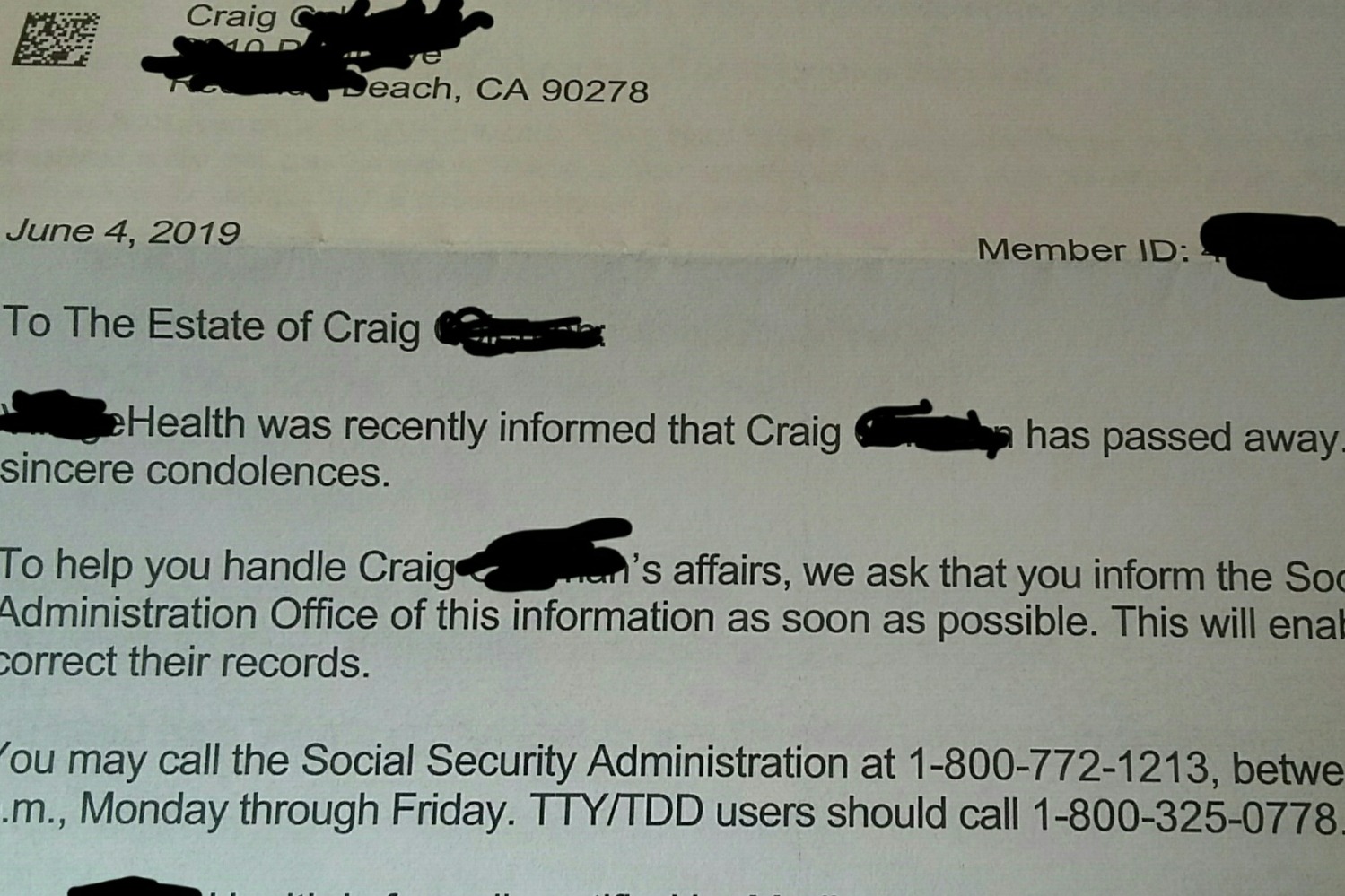 My father was and forever will be a good man that was so unbreakable for so long. He was a professor with PhDs. He was an author. He spoke on the radio for nine years.



He traveled all over the world decades ago, he loved Asian cultures and collected historical and militaristic items. He dreamed of having a museum exhibit of sorts with them. So much of it is stored away.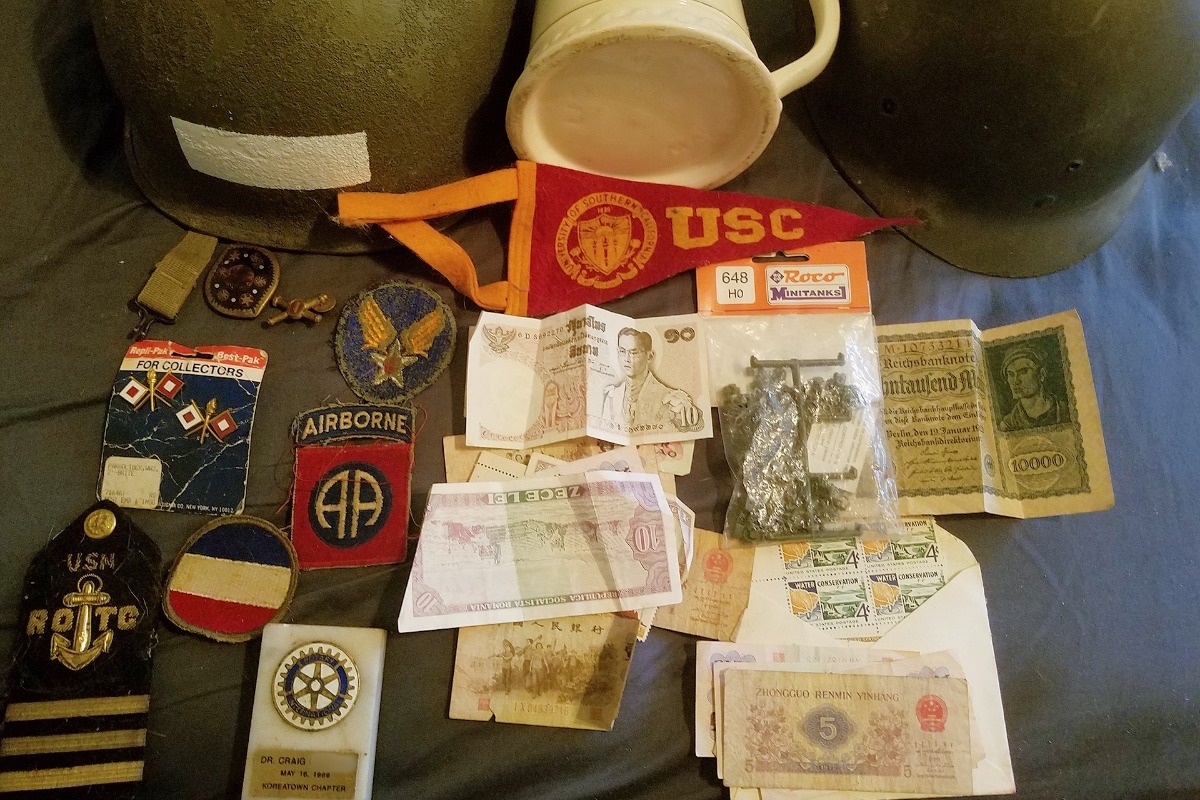 The most pressing crisis I'm facing is avoiding becoming homeless once my lease is up this September 30th. What is even more painful to me is facing my father's belongings being thrown away.

I would give up all the life I have left and more if he could be alive now. No matter how sick he was he wanted to live and have a fighting chance to recover. I wanted to give him that. Even if it took the rest of my life everyday to do. He saved me from the foster care system before and I wanted to do everything to repay him.

I was my dad's caregiver for the last three years of his life. It was also my way of making a living through the state, making minimum wage. Everything I had went back into helping us deal with everyday life. Co-payments on prescriptions, wheelchair transportation services, keeping him happy and comfortable, and keeping myself afloat too.

My dad battled in the ICU for the final three months of his life. It was supposed to be a standard hip replacement procedure. In the hospital it all went so wrong. I was there with him everyday and only went home once or twice a week to shower and sleep once he began to finally make progress recovering. I slept there in his room nonstop and only went home less then six times throughout those three months. 


I never lost hope he was coming home. 
He had several specialist physicians assigned to him. Yet, his care and treatment often was horribly mismanaged. My father was cleared by four different specialist doctors to have the hip surgery and was being tested for months to be extra certain it would be okay, and never had any troubling concerning results.
I managed and kept track of all my dad's needs, schedule, and medical records. I have many of his monthly testing paperwork.
  


I never wanted to ever share my dad's experiences and images with the state he deteriorated into but I need to be honest and transparent. His story and the wrongdoings he endured need to be heard. I want to be his voice.
Things shouldn't have turned out this way at all. It hurts and I don't know how to function the same way anymore. I kept promising he would come home, I kept saying just a bit longer and we'd leave the hospital together.

We lived together just the two of us with our cat Tangerine.


I want to reach out because I've been fighting for so long and my father's sudden unexpected death has broken me more than anything else that has come along to hurt me. I have never been more alone and still being pushed beyond my limits by the continuing pain. I have had no time to grieve and heal from problems bombarding me.

Before caring for my father full time, I was living in a shelter program. 


Before he needed care due to his disabilities I had two jobs and was trying to make it on my own. I was a waitress and an intern at the shelter. 

Proof of my food service job. 


Proof of my internship.


It was going well but then my father needed me so I went back and stayed ever since to care for him.
I know my father could rest more easily if out of this tragedy I might be able to start becoming independent and stable. I love my dad and I know he wasn't planning on leaving but he left a world of troubles on my shoulders and time isn't on my side.

My father was in such a bad financial state for years so he was unable to leave us some support for these kinds of emergencies.  My goal is a high one I know. But all in all many lawyers have refused to take my dad's case on contingency, pro-bono basis, or even at all. All based on the judgement of his pre-existing conditions. I believe elderly people with managed diabetes and renal disability still deserve to be given a chance at just representation. Especially more so if they have not had a history of repeated critical hospitalizations in their history counting against them.

Moving forward I am driven to get legal justice for my father's wrongful and preventable death at the hands of the hospital he was in and the medical insurance group that was in charge of his care plan. Unfortunately researching industry standards costs has shown a medical malpractice attorney can cost up to $250 an hour for simply reviewing medical records and $10,000 for an appearance in court.

Finding the means to relocate to a much cheaper area where I can find a job and make a simple ends meet  would be wonderful and is my plan. I am fighting with all I have not to end up on the streets since now my job as my dad's caregiver has been terminated.

I desperately want to save my father's treasured belongings both of historical value and sentimental, and take them with me. Sort and store them properly and in time they can be sorted into donations and the rest preserved properly.
I have some distant relatives that did not live with us or visit us at all, who did not visit my father during the months he was hospitalized that are eager to abscond with them or simply throw them away.

I'm trying to get help in repairing some damages to our current home so I can leave when the lease is up without problems and more financial stress.
The added wear of recent years especially that caused by my dad's wheelchair aand general visual impairment is our responsibility as stipulated by the strict lease.

Hopefully I can begin to somehow care better for my own medical needs too. I used to be in therapy. Moving forward without my job and my 25th birthday coming up on July 1st, my age will affect my health insurance coverage status. As well as have the ability to make changes in my life legally to avoid further personal discrimination issues related to my documentation.

While I cared for my dad at home he never had a single pressure ulcer/bed sore. During the period he was admitted into the hospital he developed a total of six pressure wounds. He developed other preventable respiratory conditions that he contracted after his hip surgery during his hospital admission. Types of illness he never had traces of or issues with before he entered the hospital to any extent. He went into complete septic shock and was simultaneously on four life saving continuous iv's at one point.

Later he got strong enough to get off of the ventilator support. He was going on over two weeks receiving basic oxygen from a regular tank and was even doing physical and speech therapy.   



The day before he passed he kissed me on the cheek and he asked for CNN to be turned on. I wrote two detailed letters of complaints while he was hospitalized before his death and submitted them to the doctors and case managers. It had very little impact.

I contacted lawyers but none felt up to a complex case and some required money upfront per hour instead of on contingency. 



I messaged hospital related neglect agencies and they never made any investigation.  



My siblings, my father and myself have a complicated history since we were all in and out of foster cares and were dealing with the court systems for over eight years. We dealt with troubles that led us to end up in the state's care. Out of respect for the rest of my siblings, I will not disclose the extreme details. 
However the worst nightmares for my entire family started when we were in the system. 

So much injustice and abuse that occurred within the system and was covered up by the department and courts. My father went into hundreds of thousands of dollars of debt trying to fight for us.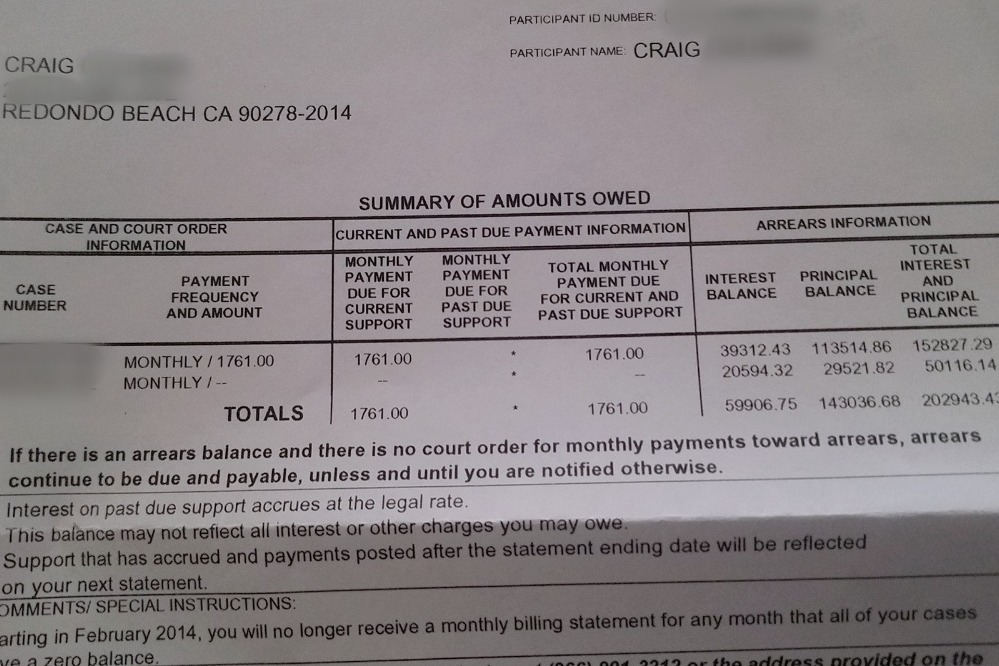 Eventually the corrupt system placed a legal gag order on my father to silence him. Garnished his wages and his disability income was cut in half in his final years.



The same year that he lost connection with my siblings was the first year his health began to decline.  Over four years ago he developed end stage renal disease, kidney failure from thirty years of diabetes. I had been working on getting him a kidney transplant before his hip surgery took place. 



Despite everything he endured his troubles and never felt sorry for himself. He was a happy go lucky stubborn fighter. He did extremely well despite his hardships and had dialysis treatments for years, three times a week. He loved watching movies, sitting out on the front of the house enjoying the sun, listening to the radio, and tinkering with military model figures.



I was with him there during all his treatments at his dialysis center three times a week for a year and a half until it became his accustomed routine.



He was my strength and everything and I wish I could go back to those days.  Even when I was young in foster care, group homes, and shelters I knew we would be together again eventually. I lived with my dad for much of my life when I was not living in foster care, a group home, and two shelters. The Bienvenidos foster agency, Angel's flight shelter, the Salvation Army group home before it became a shelter, and lastly the Covenant house shelter.

The home we used to have together was the only long lasting home I ever had. A place where my dad was once healthy and I got to be a kid and teenager for awhile. 



Constant problems arising over matters big and small have worn down my mental well being. Particularly from distant relatives that don't have my best interest at heart in these times. I can't suffer in silence anymore. The day after my father died is when I was informed of the deadline with our housing situation in our two bedroom rented home.
My dad moved here after our former home was sold because he desperately wanted to to be close to his children. They lived in Redondo beach.
Here is the lease. The rent is overly expensive based on the area.   Now I'm desperate to pick up my life and leave this situation and be okay before September 30th.

I'm trying to keep myself together. I'm not sure how to keep going and what will become of me.
I really hope to finally for the first time in life not be at the mercy of others. No more bad people or systems controlling my fate and harming my well being.
I never had help to learn to drive or get a car. I was making arrangements with a medical transportation company to transport my wheelchair bound dad to all his appointments.




For everything else I used the uber service with wheelchair compatible option.
I maxed out my credit cards surviving and being there with my dad at the hospital those three months, with my work income being on hold due to his hospitalization. You can not get paid when your care recipient is in a medical facility. 

After being from a broken home and eventually watching my dad struggle for years and ultimately pass away in front of me I'd really like to seek therapy, resources and connections to legal support, a safe place to live. To be able to survive, find a job, and not have to be connected to my toxic relatives in any way anymore.
In the past I tried remaining in therapy but it never lasted long enough when life got in the way.



 I don't have my dad anymore. I have some friends but just like me they are all girls in their twenties living and dependent on their families.  My dad was my purpose and what kept me getting up everyday.

Blood pressure and blood sugar checks three times a day, every appointment, calls, five pills in the day and five more at night, insulin, errands, making sure he ate and had some company. Making all the appointments and saving medical records. Being there at every doctor's appointment. Keeping the house up as well. 



Three years ago I joined a caregiver agency to be assigned to caring for my dad officially. I wanted to make a living and help support the both of us.  
Now that my dad has passed I've lost my job as his caregiver, for the three months he was hospitalized the case was on hold until he was supposed to return. Even making minimum wage I paid for services and managed to make small repairs to our home as best I could. 



I've had unbelievably bad luck this past month but I haven't given up on fighting just yet. With help and support from people out there who care my dad and I's story won't have to have an unhappy ending. 

This next part I saved to mention at the end. It is more personal about myself. I felt unsure about sharing this about myself but maybe the lgbtqia+ community could find it in their hearts to help me.

I am a transgender woman. I have been all my life since I was a child. I never had any sort of surgeries ect. I'm just me and my dad accepted that. I understand that sort of thing is controversial and not most people's cup of tea. If people could overlook that and see me as an ordinary person in need of help, my father and I would be grateful.
I never got to explore or connect much with the lgbtqia+ community even when I was living in Hollywood before. I kept it mostly a secret and lived without anyone openly knowing except my closest friends.



This pride month for whatever it is worth maybe my story could eventually help others like me who have had their own lives overtaken by years of chaos.
Maybe once this is all over and turns out okay somehow I can give back to others like me in many ways. If I am able to get help to overcome what is happening then maybe I could get a legal name change to face less discrimination out in the working world. As well as care for the special medical needs that comes along with being a trans-person.

Someone like me can be kind and "passable" have a good resume and good interviewing skills but many employers see your legal birth name and when its not the sort of gendered name they expect well... tough luck for me in that case. As I've experienced before. Thats one problem I'd like to change too.
I'm more than willing to receive information on job opportunities as well. If the universe gives me that good fortune hopefully.

I'd like to find some way to say that I came out okay so my dad will be at least happy where he is up above.  My dad was the only person in this world who knew the most of my story. Who witnessed my life. He knew me and cared to learn about all the silly things I loved growing up.  



Now I've lost something and someone I can never get back. There's nobody left who loved me even when I was unlovable to most others. He was the only person who never left me or hurt me. 

My dad waited a whole year to be sure he would be a safely assured canidate for his surgery and basically he was allowed to deteriorate and be toyed with by the hospital and his insurance group. It was almost 90 days of pain and suffering that I want to have the parties responsible for answer to. For the sake of my dad who deserves the truth to be known and someone else to step up for him the way he did for me. I don't care if I have to live with rats and roaches in a one room place in an alley and wash my clothes with a hose outside. I just want to survive and fight. My dad's belongings are another reason I'm reaching put for help. They are all that I have left of him. I want to keep as much as I can of them safe. Items such as transitor radios over 50 years old from war times to genuine antique military helmets, unifirms, and literature.


 
I've been handling everything alone including trying to remove junk and things I unfortunately won't be able to keep the way things are currently. A few weeks to empty out his and I's lifetime. I'm doing as much as I am able to before the lease is expired. It hasn't been easy but I keep pushing myself. 



Theres still a lot left to do. I can't say enough that any support, connections, resources, and sharing of my campaign means the world. When my dad was still alive I sucked up the hard times but now it's just harder to get through it. 



Who I am is a real person who has tried their best but I can't keep fighting alone anymore. I used to enjoy sewing, make-up and hair styling, writing poems, video games, and I've always loved animals and nature. I'm bilingual and biracial. I want to share the good parts of my life with everyone too if I can get back to them someday. 



Please pray for what remains of my family to be able to survive and justice for my dad.
Any support is greatly appreciated. I'd really be forever grateful. With help, support, and understanding from people out there who care my dad and I's story won't have to have an unhappy ending.
If anybody would be interested I can give ongoing updates to progress on my goals.
My instagram username is littlemisskrystine  if you would like to see some of what my life was like before my dad passed.



Thank you from the bottom of my heart and soul for reading our story.
May your lives always be filled with love, health, peace, and happiness.
Please remember to hug your loved ones whenever you can ❤ 

+ Read More