CRACKED Student Film Fundraiser
CRACKED - Growing Up isn't Always a Choice


Hey everyone! As many of you may know this is my last semester in film school at San Diego State University. My senior thesis film CRACKED was fortunate enough to be chosen, among very few others to be put into production. My time at SDSU has been very rewarding and challenging to date and it's through this film that I believe I can fully express my creativeness and artistic vision as a filmmaker.
As you may be aware, making a film is very expensive and we are looking for help anywhere we can get it. 
Lucas, Constantine
 and 
Myself
 have tagged team a production like this in the past with our memorable documentary on immigration, Out of the Shadows. We are a team of best friends looking to create a coming of age film that may help us launch our careers in the film industry! It would mean the world to us for you to help contribute to our project and help make our vision come true. It is through your generous donations that will help my vision come to life. 
After careful planning and execution of our project the department of Television, Film and New Media at SDSU has decided to green-light our film  and let us shoot in their studio. Only students with the top films are rewarded with this level of magnitude. (don't know what to say here). We are hoping that you trust our process just as much as SDSU does to provide you with an excellent film.
Logline: 
An introverted 11 year old boy's innocence is threatened when his crack addicted mother sends him to pick up her next fix.
Synopsis:
CRACKED is a film about Jay, an 11 year old fatherless introvert. Just like any other kid his age, Jay just wants to play outside and enjoy his adolescence. But the only things he has in life is his crack addicted mother and best friend Ruben, who comes from a completely opposite background of domestic and financial stability. Jay is deeply conflicted when Roxy, his drug abusing mom, asks him to pick up her "medicine" because she is too sick (from withdrawal symptoms) to pick it up herself. Not old enough to entirely understand the situation, Jay reluctantly journeys to the wrong side of town because in the short term he knows it'll make his mother feel better and, more significantly, he'll be able to play with Ruben afterwards.
Why we need 3,500?
Here's what the funds will be going to:Actors (this includes travel and lodging)
Equipment (Camera, lighting, and rental insurance)
Production Design (Set decorations, props, and location rental fees)Craft services (proper food and snacks for our cast and crew)Film Festival entree fees


We will be putting in our own money as well into the project. All the funds donated will be strictly used for the pre-production, production and post-production. 
Curious about how our film is going to look? Take a look at some of our pre-production storyboards for visual reference. (visual reference images ONLY not the actual images)


Character list - CRACKED: Growing Up Isn't Always a Choice

Jay -
A fatherless, introverted 11 year old,  and the story's protagonist. With a rough appearance, Jay is visibly poorer than most people his age. Like any other kid his age, he just wants to play outside.


Ruben -
Jay's only friend who is completely ignorant about the harsh world that Jay lives everyday.

Roxy -
Jay's crack addicted mother. Unaware of the harm caused by her addiction, Roxy is the reason why Jay goes on this journey to lose his childhood innocence.


Beau -
Roxy's drug dealer and the antagonist of the film. Though his appearance reflects that of a drug user, he has a personable charm that causes Jay to trust him.



Production Outline for our film: 
Preproduction and Fundraising: Sept. 15th - Nov. 8th
Shoot dates: Nov. 9th -11th
Post production: Nov. 12th - Dec. 05
Deadline and submission to SDSU festival: Dec. 10th
Completed press package for film festival submissions: Jan. 1st
Finally a breath of fresh air.
Thank you for taking the time read our fundraiser. This project means the world to us and we will do anything to make the vision come to life. Anything helps and no donation is too small. Take the time to give it a share and a like. From my team to you, cheers!
Meet the Crew:Writer/Director: Nick Sandoval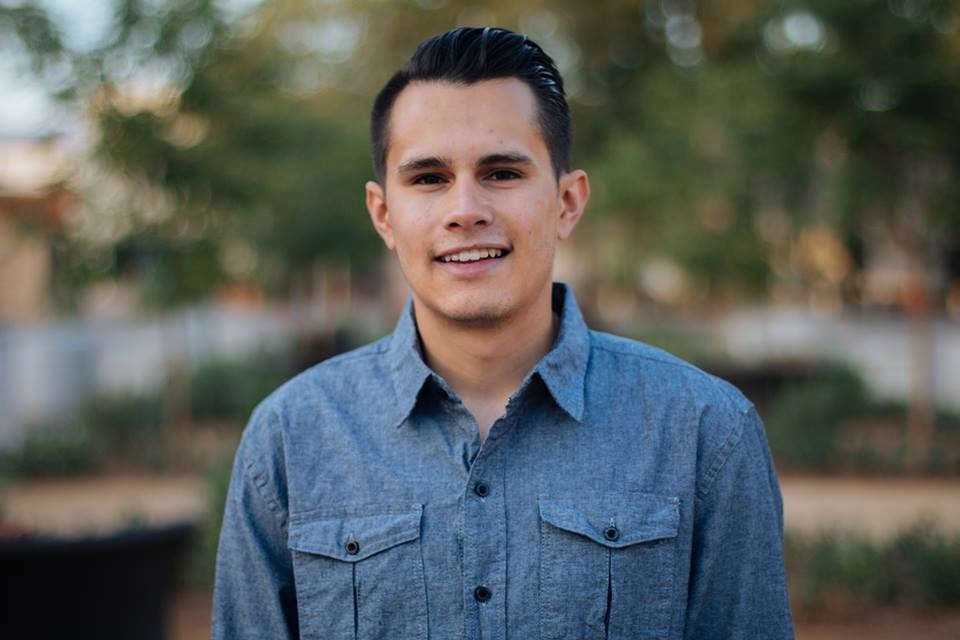 Nick Sandoval is a Cinematographer/Director born in Bogota, Colombia. His love for films started at a very young age to which he has spent the last few years pursuing filmmaking through cinematography. Nick has been a valuable counterpart on both short and feature length films. His passion for storytelling combined with his curiosity of the current political climate in the U.S. has lead him to make his debut as a director on a short documentary called Out of the Shadows (2018) about undocumented immigrants living in the United States. Nick is now on his way to making his directorial debut on a short narrative film. His passion for filmmaking and experience as a Colombian-American growing up in the U.S gives a unique view of the world that not many people have to offer.Producer: Constantine Samios



With a degree in Television, Film, and New Media from San Diego State University combined with years of  experience as a producer of film and television productions, Constantine Samios has a strong grasp of the industry. He is the go-getter and people-pleaser of the team. Any business or coordination task that needs to be handled today, Constantine took care of it yesterday.

Director of Photography: Lucas Williams



With roots as a wedding cinematographer and a professional learner from San Diego State University's film program, Lucas brings a new flare of enthusiasm to the film world. Aside from preparing him for the worst of bridezillas, weddings taught Lucas how to efficiently run-n-gun while creating a cinematic world with minimal resources. He has since applied these skills and experiences to more profound aspects of the film industry including commercial, documentary, and narrative projects. Drawing inspiration from coffee shop magazines, conversations with strangers on the street, and whatever else he encounters in life, Lucas' work reflects his desire to constantly push creative boundaries to the next level.

Editor: Logan Gruidl

Logan is finishing his senior year at SDSU! With a double major in Television, Film, and Media and also Journalism, Logan has found a passion for editing anything that comes his way. We are very fortunate to have him be part of our team and help us with this project. 

Organizer
#1 fundraising platform

More people start fundraisers on GoFundMe than on any other platform. Learn more

GoFundMe Guarantee

In the rare case something isn't right, we will work with you to determine if misuse occurred. Learn more

Expert advice, 24/7

Contact us with your questions and we'll answer, day or night. Learn more