Life Saving Wildlife Care
Wildlife Learning Center desperately needs a small onsite veterinary room and funds for the ongoing care of hundreds of injured, abandoned, and mistreated animals! 
                               Summary of Project
Wildlife Learning Center (WLC) is dedicated to the rescue and sanctuary of displaced wildlife and to providing public education in the life sciences. The animals we care for need regular veterinary care, and many of them have ongoing special needs. An onsite veterinary room and equipment will not only immediately deliver life saving veterinary care, but the money we save on veterinary bills will help us improve day to day lives of all the animals in our care.
Meet some of our rescued animals, all of who will greatly   
                benefit from an onsite veterinary room.
Denali the bald eagle was found with a permanent wing injury in North Carolina. She will receive daily care for life at WLC.
Chiquita the kinkajou was found abandoned, probably as an illegal pet, in a watertower in San Diego, California. She has very specific daily environmental and dietary needs.
Nanuk the Arctic fox was saved from a fur farm. Now he enjoys an enriching habitat with the company of Delilah, a red fox.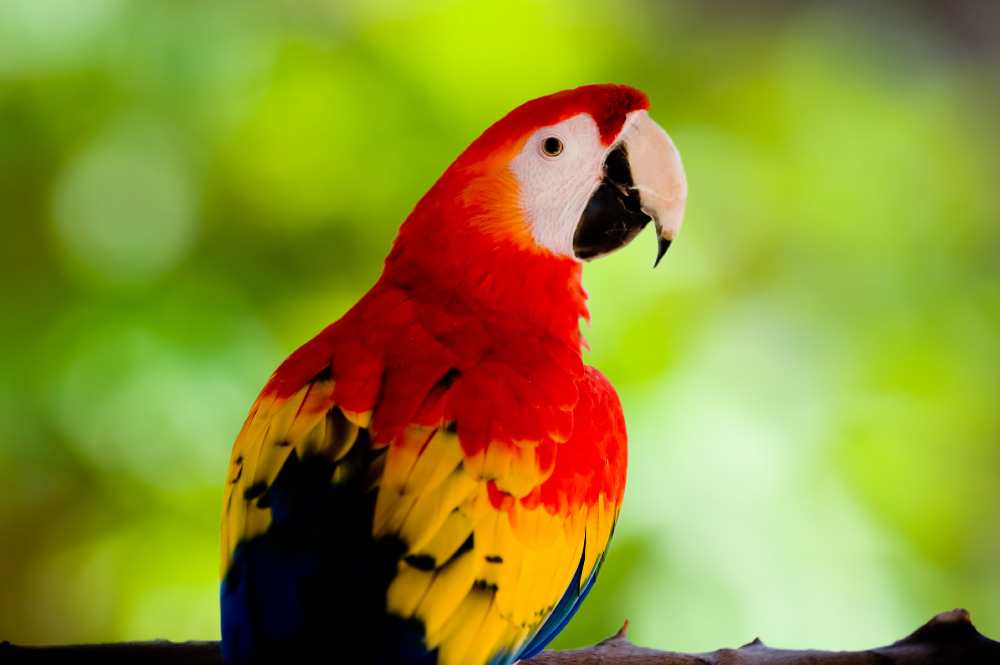 Catcher the scarlet macaw was kept as a pet before being surrendered to WLC. She loves spending time with her companion Jake, a blue and gold macaw, who was also someone's relinquished pet.
      Other animals in need of an onsite veterinary room:
•Willow the red-tailed hawk was hit by a car and needed a wing
  amputated.
•Dakota the bald eagle suffered a spinal injury in a storm.
•Zeus the screech owl was found blind on someone's doorstep.
•Cleo the fennec fox was an illegal pet that received improper
  veterinary care, leaving him with permanent neurological
  damage.
...these are just a few of the many stories of animals at WLC that require ongoing and specialized care for life.
                              SAVE LIVES NOW!
An onsite veterinary room with equipment for treating, quarantining, and closely monitoring our animals will help us continue our commitment to animal care and conservation.
To provide our animals with the best care possible, we need to have the ability to perform surgical and diagnostic services onsite.
             An on site veterinary room will help us
                       treat emergencies faster
WLC is extremely fortunate to have a board certified zoo veterinarian who volunteers her time to treat the animals at WLC. Unfortunately, our veterinarian is severely limited by the lack of space and lack of equipment. By having an onsite veterinary room, we will have the capability to immediately treat emergency cases and other medical issues. An onsite veterinary room would eliminate the difficulty in finding specialized emergency care, which is especially difficult during weekends and holidays and cases could be treated at any time of day or night. The response time in treating an animal can sometimes be the difference between life and death.
      Other benefits of an onsite veterinary room include:
•Eliminating the cost in time for staff to transport animals in
  critical condition
• Eliminating the stress on sick or injured animals during
   transportation
• Allow us to bring in veterinary specialists that our veterinarian
  works with to treat specialty cases
                    Life Saving Equipment Needed
Our GoFundMe campaign aims to raise funds to pay for the acquisition of veterinary equipment. When doing exams on wild animals, it is often necessary to anesthetize the animal, and anesthesia is also required for performing surgeries. With the purchase of an anesthesia machine we will be immediately equipped for treating an animal. With additional funding, we will purchase other important types of equipment, including a pulse oximeter, x-ray machine, centrifuge, endotracheal tubes, centrifuge, dental machine, stainless steel exam table, a Doppler heart rate monitor, grooming clippers, and recovery enclosures. Because this project hinges solely on acquiring equipment, the veterinary room can be put together quickly.
MEDICAL EQUIPMENT COSTS
Anesthesia Machine  $3,000
Pulse Oximeter  $2,000
Centrifuge  $1,000
Laryngoscope blade  $100
Endotracheal tubes  $200
Ultrasound Machine  $6,000
X-Ray Machine  $3500
Stainless Steel Working Table  $1,000
Single Surgeon Scrub Sink  $2,000
Professional Grooming Clippers  $200
Doppler  $1,000
Narcotic Safe/Cabinet  $250
Veterinary Platform Scale  $500
Recovery cages  $1,000
2 Microscopes  $700
Dental Machine  $1500
TOTAL $23,950
                    Your Donation Will Make a Difference!
We offer donation reward levels for all budgets, with unique and appealing perks for caring and supportive animal lovers. Choose the level of caring that speaks to your heart and feel the reward of knowing you helped this important cause. Additionally, if you wish, you may donate towards a specific piece of equipment that will be acquired in your name.
100% of your donation will go to the ongoing care of these    
     worthy, displaced, injured and abandoned animals           PLEASE DONATE WHAT YOUR HEART TELLS YOU  ENJOY THE FEELING THAT YOU REALLY HELPED A GREAT     
                                    CAUSE
TODAY
!             
YOUR SUPPORT IS IMMENSELY APPRECIATED!




Organizer

WILDLIFE LEARNING FOUNDATION
Registered nonprofit
Donations are typically 100% tax deductible in the US.
Learn more
#1 fundraising platform

More people start fundraisers on GoFundMe than on any other platform. Learn more

Expert advice, 24/7

Contact us with your questions and we'll answer, day or night. Learn more