Cover the Cuts Campaign
The Nature Center needs to raise ~$10,000 by August 25th to remain open to the public in September and we must raise $60,000 to be able to survive the coming winter.
The Chico Creek Nature Center is a tremendous educational and recreational resource within our community. It has long held the status of Chico's interpretive center for tourists from near and far, community members, and students of all ages to experience and learn about Bidwell Park.
While the camps, hikes and other field programs that we run are self-sustaining, The City of Chico has traditionally helped to fund the general operating cost of The Chico Creek Nature Center. However, due to severe budget cuts The City of Chico's historic funding for The Nature Center has been cut entirely.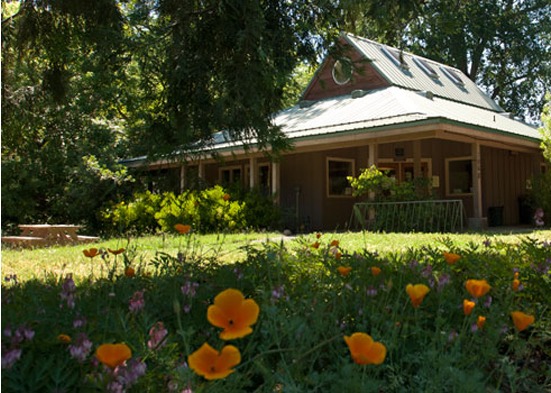 The Chico Creek Nature Center is a 501(c)(3) nonprofit organization whose mission is: "To share the wonder of Bidwell Park, where there is always more to explore." It is the official visitor information center for Bidwell Park and provides numerous services to the community, including:
• Free park maps and information
• The Janeece Webb Living Animal Museum which houses more than a dozen species of wildlife
• Howard S. Tucker Exhibit Hall with the " Window on the Park" exhibit on the ecology, history, and culture of Bidwell Park
• Kristie's Nature Lab; a nature classroom for hands-on science and technology learning
• Evening and weekend family programs
• Low-cost educational field trip programs for preschool-6th grades
• Low-cost day-camps and Jr Naturalist programs
• Low-cost Teacher Professional Development Trainings
• Alice Hecker Native Plant Garden & Fresh Water Pond

Our History:
In 1888 a State Board of Forestry Experimental Station was established where the Chico Creek Nature Center currently exists from land donated by John Bidwell (founder of the City of Chico). The purpose of the Forestry Station was to find trees for various uses that were suited to the area. Today, thirty-seven acres of conifer and hardwood trees from many parts of the world still exist here, including a cork forest (see the World of Trees Trail brochure). A barn that was part of this station, built around 1900, burned in June 2006.
From 1921 until 1975 the site was then used as the Park Headquarters. The 1975 Bidwell Park Master Plan stated that "when the facility is removed (Park Headquarters)….it should be abandoned or developed into a nature center."
The Chico Creek Nature Center's commitment to Bidwell Park education began in the mid-seventies by a coalition of environmental and recreation groups that offered nature programs and wildlife rehabilitation services. Wildlife rehabilitation is no longer offered by The Nature Center but we work closely with the Bidwell Wildlife Rehabilitation.
In 2006, The Nature Center opened its second building which includes the Howard S Tucker Exhibit Hall and Kristie's Nature Lab. During the recession The Nature Center struggled to run enough programs and fundraisers to support its new expanded foot print.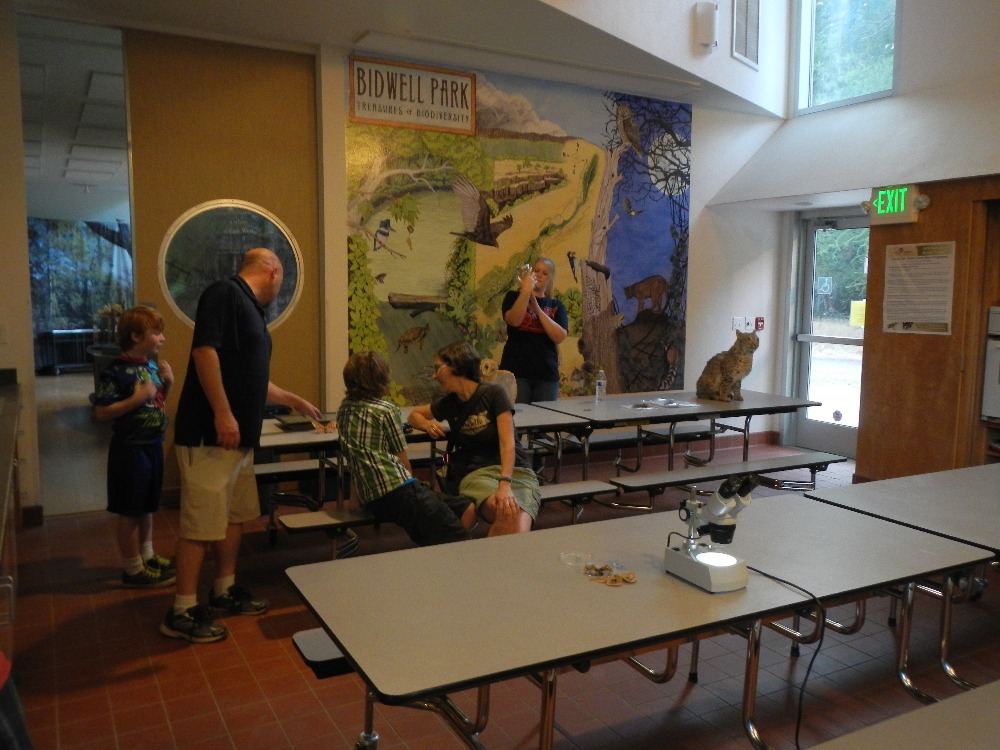 Our Present and Our Future:
Since 2012, The Nature Center has undergone a dramatic revitalization. Today, we are not only alive but we are thriving. In 2013 we set a new record when we took more than 8,000 participants on
field trips
 and had more than 5,500 museum visitors. We also began to offer several nationally recognized professional development programs to teachers, informal educators and parents in order to help them to grapple with the transition to the new national Next Generation Science Standards.
Today, we are excited to be working with committed stake holders to redesigning part of our Living Animal Museum to be more a more engaging area for young children. We are in the process of making improvements to some of our cages in order to better house our collection of wildlife. And we are also continuing to update and expand our field trip offerings and family friendly hikes throughout Bidwell Park. Our nature camps are now more popular than ever and they are serving an expanded range of ages.
Our vision for the future is one where The Nature Center is a self-sustaining regional hub for excellence in science education. We are a home to nationally recognized curriculum programs like
Project WILD
 we are teaching teachers to take students outdoors. We are becoming a site for critical citizen science projects like the
National Phenology Network
, so that The Chico Creek Nature Center can track climate change on a local level, we are building a Nature Center that is known across the region for training teachers and engaging students in the leading edge of science education. The Chico Creek Nature Center is a vital resource in our community now and will continue to be generations to come.
What we need:
Right now we need your help in order to overcome our latest hurdle, the loss of our biggest funder, The City of Chico. The Nature Center needs to raise $10,000 by August 25th to remain open in September and we must raise $60,000 to survive the coming winter. We are asking you our supporters to help us to make the jump to independence and bridge the gap between our present and our future. Your support is vital to our continued success. Please invest in our future and make a significant gift, whatever that means to you, right now!!
Marty Iannazzo Iannazzo Family 
Organizer
CHICO CREEK NATURE CENTER INC
Registered nonprofit
Donations are typically 100% tax deductible in the US.