Cory US AirForce Retiree CancerFund
Hi! My name is
Cory Gabourel
.
I am a loving husband, father of 3 young kids and a
Retired US Air Force Veteran
currently battling my second encounter with
Atypical Carcinoid Cancer of the Lungs.
This time it spread to my lymph nodes, which made it
Stage IV INCURABLE.
I went through 4 rounds of chemotherapy that ended in July of 2017, but it didn't have any effect on the three tumors, instead they grew. I have cases of excruciating chest pains and a constant cough "that often leaves me struggling to breathe" caused by the tumors in the center of my chest. After recently meeting with my doctors, they told me that
THERE ISN'T ANYTHING ELSE THEY CAN DO FOR ME UNTIL NEW DRUGS BECOME AVAILABLE.
My family and I are taking matters into our own hands and seeking alternative means of treatments outside the United States.
THE INSURANCE COMPANY NOR THE MILITARY WILL COVER THE TREATMENTS OUTSIDE THE UNITED STATES.
My family and I need your support, prayers, advice or donations. If anyone has any experience with Atypical Carcinoid Cancer of the Lungs please feel free to share it with us and any "encouraging" information you may have.  
Thank you
We did research on many Cancer Treatment Facilities outside of the United States. The
Oasis of Hope Cancer Treatment Hospital
offers the best treatment and has the highest success rate for the type of cancer I have. Below is a breakdown of what the cost of care would be: 
"THE COST"Alternative Cancer Therapy for the Treatment of Lung and Bronchus Cancer Stage IVFirst cycle 20 Days•          The cost for 20 days of Therapy is $40,000 USDSecond Cycle•          The cost for 7 days of Intense Therapy is $12,000 USD"MISCELLANEOUS COSTS" •          The cost for Additional Treatments and Medication is $8,000 USD Home Treatment, Bone scans, Ultrasounds, Surgeries, Blood transfusions or tests other than the ones mentioned in the treatment plan.  Any additional medical treatments and/or additional medication deemed necessary by the attending physician would be additional expenses.
"First diagnosed with Atypical Carcinoid"
On December 26, 2013, I was awakened to severe chest pains, so I went to the ER. The attending doctor said, "We are going to have to go to WAR!" What they found was three masses in my left lung. I had CT scans and PT scans done which confirmed the diagnosis of Atypical Carcinoid Lung Cancer Stage III. I went for a second opinion at Memorial Sloan Kettering in NYC and decided to be treated there. The first step of the fight was on February 12, 2014 for a Left Pneumonectomy (full left lung removal). I started chemotherapy on April 10, 2014. After enduring this painful but necessary treatment, I was officially declared in REMISSION on my birthday July 10, 2014.
"Professional Background"
I entered the Air Force on September 28, 1998! I enlisted as an aircraft mechanic. My first duty station was McGuire AFB (now newly named Joint Base McGuire-Dix-Lakehurst), then Incirlik Air Base, Turkey and I was once again reassigned to my final duty station Dover AFB, Delaware. I loved what I did so much that I worked my way through training to become very proficient at what I did. Due to my diligence and attention to detail, I was handpicked by my superiors to a special duty program. I was also working my way through the ranks and got promoted to E-6 Technical Sergeant. I had every intention to carry my career well pass the 20-year mark. This dream was shattered once I was diagnosed with cancer in December 2013. Since I only had one lung (after surgery), I was deemed unfit to continue my career I worked so hard at. Unfortunately, on January 28, 2015 I was medically retired.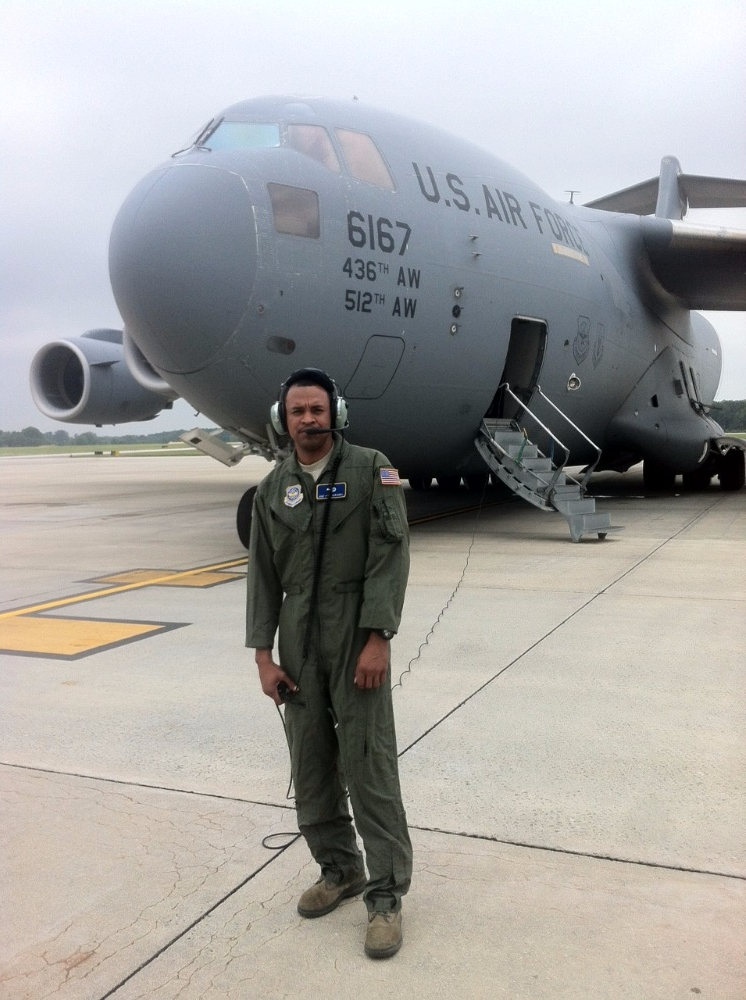 "The Importance"
I have a young family that I adore and love dearly. Everything I do in my life is for them. The reason I been fighting since the first diagnosis and even now, is because of them! I strongly believe that I have a lot more life in me and I want to be here to see my kids grow up, and see how they become the successful adults I know they will be. Just the thought of this being taken away from me is heartbreaking and scary. My wife is my ROCK! Even though this journey was and remains tough, she has been right by my side the entire way! She has been so positive even when I get down. I need to be here for her as well! We made a promise to ourselves that we will grow old and grey together and I am a man of my word!

Organizer
#1 fundraising platform

More people start fundraisers on GoFundMe than on any other platform. Learn more

GoFundMe Guarantee

In the rare case something isn't right, we will work with you to determine if misuse occurred. Learn more

Expert advice, 24/7

Contact us with your questions and we'll answer, day or night. Learn more