Tuition: The Black upStart
1 in 4 women will experience domestic violence at some point during their lifetime. 1 out of every 6 American women has been the victim of an attempted or completed rape in her lifetime.  In the African American community, those statistics are grave at 1 out of 3 women.  Due to these statistics and those within my own family I have dedicated more than 10 years of my life's work to advocacy in crisis intervention and being a change agent for rape culture in America.  I am
Corinn Marquis
, Founder, and CEO of Brilliant Abundance.
I know my personal story as an indirect survivor to my mother and my passion for advocacy post-crisis intervention that I was destined to found Brilliant Abundance, a personal development, and spiritual wholeness non-profit targeting women, identifying as indirect (secondary) and direct (primary) survivors of sexual violence, domestic violence, and/or child abuse. Survivors of violence are much more likely to be affected by depression, post-traumatic stress disorder, alcoholism,  drug abuse, and suicide. Nationally and locally there are several programs targeting direct survivors in crisis, but it's much harder to find resources for continued healing and growth, especially for those secondarily affected.  This is where Brilliant Abundance comes in! As I endured the process of my own healing, I came to understand that there is a great need for advocacy post-crisis intervention for not just women primarily affected, but those who are also secondarily affected.

 
Help Me Break Another Glass Ceiling - with TUITION ASSISTANCE!
Out of nearly 100 applicants, I was selected along with 20 African-American entrepreneurs to join the Black upStart Bootcamp! The BootCamp trains African-American entrepreneurs to start successful and profitable businesses, with an emphasis on product development. As many of you know, I successfully completed a program on Entrepreneur Success Training that allowed me to finalize a business plan and begin visual branding for
Brilliant Abundance
 -- a non-profit focusing on personal development and spiritual wholeness for women who identify as indirect (secondary) and direct (primary) survivors of sexual violence, domestic violence, and/or child abuse, post-crisis intervention services.
Through enrollment of this Bootcamp, I will be able to take Brilliant Abundance to its next phase, which is product development.  As an avid believer in self-accountability and growth, I am constantly working to improve my skills and the foundation of my business knowledge; when I learned about the Black upStart Bootcamp, I knew it was the next step in advancing my business acumen as an African-American woman entrepreneur and in growing Brilliant Abundance. This Bootcamp hasn't even started yet and I've already begun the fundraising training!  Believe me, fundraising is a hard task for most and I'm grateful to pick up tips to enhance my skills and success rate in building capital.  At the completion of this Bootcamp, I will be trained in how to brainstorm a viable business idea, build a product, test the product, and create a plan to sell that product for profit.
This Bootcamp will allow me to create a great product for program participants, identifying as indirect and direct survivors, which will allow these women to enhance their personal development skills, heal from past pain, move away from the trauma and pain caused by violence, and into a joyful life of Brilliant Abundance.
Here is my goal: Get 12 People to Donate $25 (or more before Bootcamp begins on November 12, 2015)
In my search for programs that cater to the needs of women and/or African-Americans, I've not seen anything as beneficial as the
Black upStart Bootcamp
. Previous to finding this Bootcamp, I successfully created a stellar business plan that includes the curation of a workbook to supplement a workshop series, a healing miracle journal, and an inspirational planner that will aid program participants in maximizing their personal development and healing to become whole through an Entrepreneur Fellowship with Empowered Women International.
Where I've found myself in need of additional training is with product development -- and that is where the Black upStart Bootcamp becomes the perfect resource and solution to getting Brilliant Abundance closer to its official program launch. I am excited to build awareness and strategize to move past barriers that affect African-American entrepreneurs when starting a business and raising capital -- the Black upStart Bootcamp is not only going to take my training and skills to the next level, but it's going to push Brilliant Abundance closer to its program launch and busy with the work of healing survivors of shame, post-crisis intervention services!
The Impact: You Become a Supporter of Brilliant Abundance (ME too!) and Assist in Making a Courageous Black Woman a Successful Entrepreneur
Please consider contributing to cover the cost of my tuition! Thank you so very much for believing in me!  Any dollar raised over $300 will go towards product development expenses for Brilliant Abundance! 
Thank you for considering to offer your support and #b_abundant


Reaching and even surpassing this goal will have me over the moon excited for the potential progress that can be made in getting Brilliant Abundance programming launched and starting the process of helping survivors move past shame and into their Brilliant Abundance -- healed, whole, and complete.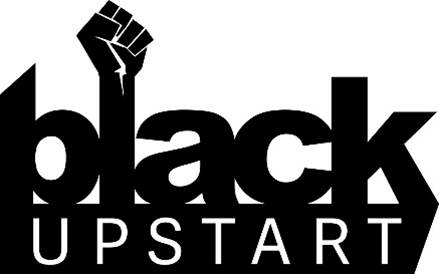 Organizer
Corinn Marquis
Organizer
Hyattsville, MD