Corey Simmons funeral & Family Fund
An unexpected tragedy has hit our family, leaving a sadness in our hearts.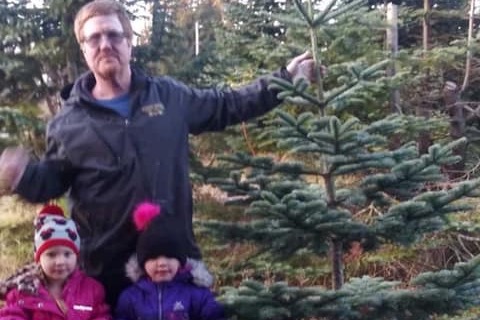 Family, friend and father to 3; 47 year old Corey Simmons was taken away from us to soon due to a car accident on Friday December 6, 2019.
https://www.kiro7.com/amp/news/local/man-killed-two-4-year-old-girls-hurt-when-car-plummets-down-whidbey-embankment/1016367120
https://www.king5.com/mobile/article/news/local/good-samaritan-deadly-crash-whidbey-island/281-5f3e06d7-9dfc-490a-8143-73e9ad7e34c5
Corey and his 2- 4yr old twin daughters were driving home to Langley, WA when the car left the road way and traveled about 200 feet down an embankment. Corey did not survive the accident. His 2 girls strong and brave were able to escape the car and made their way up the 200 feet embankment to seek help.
An unknown Good Samaritan passed by and turned around when she saw the girls. If it wasn't for her we don't know what would have happen to them. We are beyond thankful and lucky she had come by when she did.
We are looking for her so that we can thank her for assisting and saving the girls lives.
Family and Friends are deeply sadden, and shocked regarding this tragedy.
Corey was an amazing father that loved his 3 children and step children. Corey was loud, fun and goofy… He had a bright light about him, just an overall amazing spirit. Due to this tragedy we are asking for help to assist with cost of Funeral services, and to assist Esther Crider "Corey's Girlfriend / mother of the girls" during this difficult time. Not only with the loss of their father; the holiday season is here, and Christmas soon arriving. Only last week they were cutting down their Christmas tree.
The loss of a loved one is very difficult, and an unexpected loss and tragedy is even more difficult. The girls have trauma and are going to need their mother for some extended amount of time. We want to make sure that the family is getting the support they need. The stress alone can be impactful and worrying about what to do regarding cost for the service, having to miss work, food, and with Christmas just around the corner it is only another stress on its own. We understand that during this holiday season most are financially tight as is… We would appreciate any help you can do for their family during this difficult tragedy. Either a donation or sharing the page. We are greatly appreciative of everything that has been received currently and to any future donations and sharing. If you know of the women that helped the twins we would greatly appreciate contact with her. We want to thank her in person.
Again we thank you all for your support during this difficult time.
Become the first supporter
Your donation matters
Organizer and beneficiary
Dawn Akins
Organizer
Clinton, WA