Compassion for Abused Animals!
Hi There!
Its been a year since I launched this campaign.  I decided to put it on hiatus to do more research & spend time with Rescues, fosters, Adoption agencies, pet sitters, Vets & hospitals to make certain this is my Calling...& NOW I'm READY to implement my journey, as I originally wrote...
I've been wanting to write this for '5' years - but felt my story wouldn't be read.  But the more I heard about horrific stories of dogs & animals being abused...I was compelled to write it finally & hope it will be read.
My Story:
I had a 12 pound tumor removed & died & was brought back to life with '6' units of blood, which is pretty much your Total blood composition which is 8 uts...& didn't have children.  Before that I had '5' hernias and 2 years ago had a hand injury from a slum-lord who wouldn't service an exposed electrical socket & when moving a microwave, fell onto my thumb.  It blew up like a mini-globe (around my finger) & when I went to the hospital a 3rd time - the Dr. said if I hadn't come in then, that my finger would have burst open, gone into my bloodstream to my heart & I would have been dead.  My 2nd brush with death!  Then I almost had '2' near fatal accidents with two different 4 X 4 vehicles.  After pulling over to compose myself after the 2nd incident, I realized I was put on this Earth for a reason.  And that purpose, is to open up an Animal Haven in the Poconos, to provide shelter, Caring, rehabilitating, Adoption & fostering for
Abused,
unwanted, even animals separated from their families & loved ones after Natural disasters (like hurricanes, tornadoes & fires) until they're reunited with their families.  Reasons why I share my near death experiences, is to say that
"tomorrow
is
NOT
Promised
to
Any of Us". 
And I would like to start my Mission & complete my Purpose in life with You...& your much needed Help.
Their Story:  ~ My '4-legged' children ~
I tell people when they ask me my name…it's 'D' for Dogs because I have '3' that are my children.  If they smile, I say their names are 'Kibbles, Bits & Pieces' & they're All Malteses!  & that's their Real names!  & if they laugh...I continue saying ~ I have an 8 1/2 pounder now 10 lbs named 'Bits', a 4 1/2 pounder named 'Pieces'....'Bits & Pieces' & they're both Malteses & we just added 'Kibbles' to the batch!  Then I add, she had 'one' puppy - '1' puppy ONLY thru C-section, & they're a Real family...husband, wife & son & they Know It!   (sounds better when I say it in person  :)
So, one day when I went to work & came back to find, we had a puff-back due to the landlord not servicing the furnace & my 'Gang'/KBP were exposed to smoke & sut for '10' hours & as a result, have lung problems for life.  So I had to find shelter for them & resorted to my father's 100 year old house that had mice.  We migrated to 'one' room for 3 yrs. & became bonded.  At that point, is when I started hearing horrific stories about Pit Bulls & other breeds & their abuse.
I NEED Your HELP
I've wanted to write my story on GoFundMe ever since I shared my story of opening up an Animal Haven with a woman on line at the DMV.  She told me about this fund-raiser, but I waited almost 5 yrs to write it because again, I feared my story wouldn't be read.  But the more I heard stories of Pits being tortured, I was compelled to write it.  In turn, I heard stories of:
-  a Pit being thrown from a 5th floor rooftop in Brooklyn NY
-  a puppy being kicked profusely in an elevator caught on surveillance camera in a housing complex, which caused me to call the detective on the case to find out why they took so long to report it on the News.  I was told this incident happened over a month before - to find out they just caught the culprit the next day...& he didn't even live in the complex!
-  another Pit Bull that was tossed out a window from a moving car
-  then another Pit's limb was severed off
-  then heard numerous stories of dogs & cats being housed for months in DEPLORABLE conditions, being starved & sleeping in their own urine & feces.
Then recently,
I heard of:            
-  a dog chained to a tree in a park by a River & was found by a jogger who saw the dog the night before, left to die unattended.  She returned the next day to find the dog still there & she rescued him/her
-  then that same week - another dog was put in a cage, tied to a post in the water & when the tide would have risen, the dog would have 'drowned'
-  then, I heard of a Dachshund (frankfurter dog) who was severely beaten, abused & starved to 'skin & bones' by its owner in Bayshore, NY
-  then finally, I met 2 Chihuahuas that were related, tied to a pole abandoned...who knows what abuse they were subjected to?
This has to STOP!!!
I know I can't STOP Cruelty & harm to animals by Myself ~ but I can HELP some & let it be known that I have a shelter & protection for  '4-legged people' who are ABUSED & are in NEED of a home, food & care ~ LOVE!
Would You Help Me ~ HELP the HELPLESS?
I want to Open an Animal Haven in the Lake Wallenpaupack region of the Poconos (PA) & need funding, contributions or donations for caring, rehabilitating, food & housing for the animals & staff.  I thought I could generate funds of my own, but haven't been able to since acquiring certain ailments, which is why I shared 'my story' with You.  I have since acquired 4 out of 5 herniated disc's, but this won't
STOP Me
making me more determined to start my mission.  I have a staff willing & waiting to move & settle in with me in the Poconos.  I even have a 'cat' lady/woman waiting for '3+' years to work with me.  Rain or snow, freezing or hot - she's in her car every morning at 6 AM to go feed strays & unwanted cats.
I died once already & almost a 2nd & 3rd time & shared my story with you & my Purpose.  I procrastinated LONG  Enough.  Why the Poconos?...because of the vast land out there & ample amount of room for my '4-legged friends' to have the 
FREEDOM
they never had or felt before, to breathe Fresh air & romp around like children at play, till they recuperate & find homes...& the cost of living is much more reasonable to afford their care.  But I just need some HELP...& would hopefully match the funds I raise.
~~~~~& for the Fortunate, Well-established & Financially stable folks out there....
if you ever wanted to contribute to helping unfortunate animals/'4-legged people' &
NEVER DID
...I hope I enlightened you to a cause to Help them, because once we
Go
 & leave the face of this Earth ~
We LEAVE with NOTHING. 
So why not, pls. help the needs of those you might have wanted to
Help
, but never did.  Just a bit is better than Nothing &
would Help my cause tremendously!~~~~ 
It took me almost
'5'
years to share my Mission with you. 
I deeply appreciate & 'Thank You' so Very Much!
for reading my story &  donating in confidence...
& on behalf of 'Bits' who has passed away, since writing my story :(    
(middle picture below
& Kibbles I just lost
bottom pic).
And the reason why I shared pictures of my '4-legged children' is to show you even though we've been through challenges - if I can maintain their beauty going on 16 years old, just think of what I'd do with an Animal Haven? & how they will be
treated like Humanoids & be Loved.
We will be
caring & saving
our '4-legged friends' from all localities & bringing them to '
Relief with Luv'
 in the Poconos!
**One last Note...
Please don't be swayed or influenced by fraudulent stories in the public eye, to deter you from Helping our 
Abused
'four-legged' friends
**
I wrote this campaign this time last year, and spoke of "tomorrow is not promised to any of Us".  In lieu of Today's current events with the Coronavirus - I couldn't have foreseen the actuality of my statement.  I understand
D
omestic
V
iolence is up during this
Pandemic
...& can only imagine how its being taken out on our 'four-legged' community.  I ask that you
HELP Me, Help the HELPLESS.       Thx Much!
COMPASSION
            Mercy, goodness, charity, compassion, Sympathy, Pity
Interest, sympathize....& I Hope you've experienced
My PASSION!            For it is Giving....that We Receive
~ St. Francis of Assisi 
God
put 
Dogs
on 
Earth
 to
HELP US DO GOOD  ~  # DO A GOOD DEED...please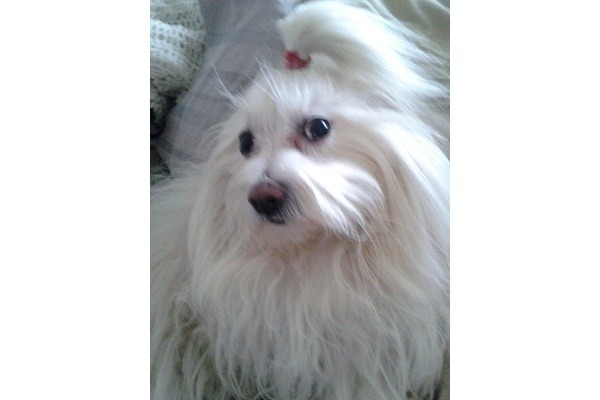 Donations

Organizer
#1 fundraising platform

More people start fundraisers on GoFundMe than on any other platform. Learn more

GoFundMe Guarantee

In the rare case something isn't right, we will work with you to determine if misuse occurred. Learn more

Expert advice, 24/7

Contact us with your questions and we'll answer, day or night. Learn more