Common Grounds Café is raising $35,000 to support the work experience for students with a variety of disabilities from Durango High School and the district's 18 to 21 year old transition program, Pathways to Independence.  Common Grounds is located in the lobby of the Durango Public Library and is sustained through a strong partnership with the Durango School District 9-R, Durango Public Library and local businesses.
Students are incorporated into every level of the business including ordering, customer service, inventory and accounting, marketing, working the register, and making drinks as well as cleaning and shop maintenance depending on their individual skills and needs.  The work experience has proven to be successful and many students who have worked at Common Grounds have gone on to employment throughout the region.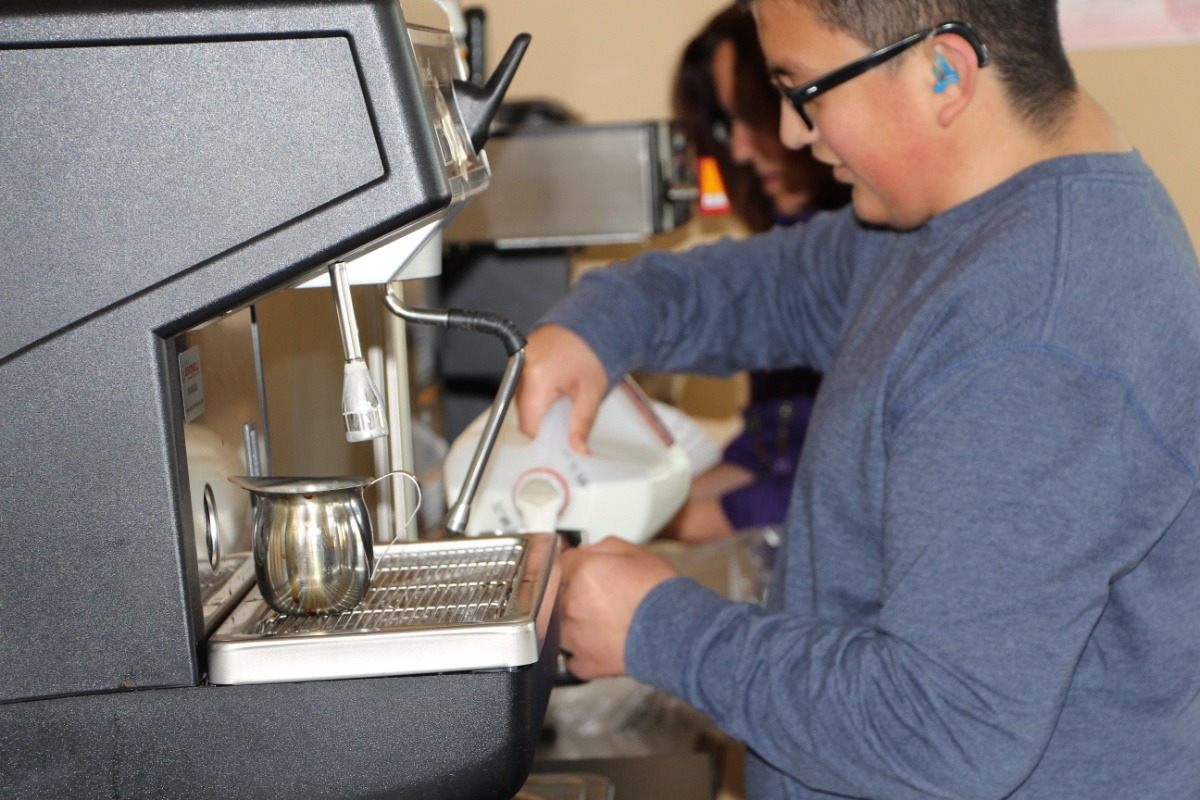 Common Grounds Café is requesting funds to make infrastructure upgrades for continued growth which will ultimately provide an expanded skill set for all our students.  Although the business has continued to thrive, making money has never been the main goal of the program.  The goal from the beginning has always been to provide students with on the job, relevant vocational skills.  The upgrades will go towards electrical and plumbing as well as expansion of the cart itself.  Furthermore we will be installing a commercial dishwasher, two bay sinks and an ice machine to maintain compliance with local and state health regulations.  The vision is to evolve beyond a coffee cart into a full coffee shop that will provide students with the skills that can apply into a variety of jobs in the community.   
Please check back here often for future updates about our students and their progress.  Feel free to check out our website for more information
http://durangoschools.org/commongroundscafe/
Thank you!
Carrie and Shane Kairalla
Organizer
Devon Parson
Organizer
Durango, CO

Friends of the Durango Public Library Inc
Registered nonprofit
Donations are typically 100% tax deductible in the US.