Hello, my name is Commodor Perry Barrett and I love recording & mixing music! Be a Dream Weaver and Help me to create a new recording studio...  
I've been working in the music business most all of my life... as a drummer, playing in bands; mixing live concert sound and as a recording/mixing engineer & producer.
Over the years I gravitated to primarily Studio work and recording studios became my home! I've been fortunate enough to work with & learn from Pro musicians, artists & producers... in  recording studios in Memphis, Muscle Shoals, Nashville, LA, Chicago and Vancouver, BC, among other places..
I have been told I was born to do this and it is indeed my passion!
I am seeking to raise sufficient funds to set up a cozy, productive recording studio in South Central Florida (near Tampa) to continue my passion.  I've worked in other people's studios but I've never had a place like I envison here. This will be a dream come true for me.
The funds raised would primarily be used to finish out a 40' by 40' interior space with the needed infrastructure to support this: interior walls (including doors & windows) to divide the space into one large room & 2 smaller ones, running water & facilities, flooring, paint, acoustic treatment & sound isolation.. and so on.
A floor plan & design goals are already drawn up. I have professionals in construction willing to donate their time, keeping costs down substantially. I have experience in wiring & setting up recording studios & will do that work myself.
I'm estimating this to reach apx $8,500 ultimately as a finished room. More is always nice but this is a realistic sum to reach a certain level of completion, all things considered. I will of course post photos & descriptions as progress moves along. 
I already have most of the actual music equipment & digital software needed. The focus of this fund raiser is to create the actual Recording Studio space.
As well as from Florida, I plan to work with artist & musician contacts I have from LA, Nashville, Mississippi, Alabama, Vancouver, BC and more.. where I have had the pleasure of working with so many talented people! I love you guys! You know who you are! :)
I will be eternally grateful for any and all help & intend to frame a large document with a list of all contributors and display it prominently on The WALL of FAME in the studio!
I  encourage any musicians or artists wanting to work with me on future music projects,  to contact me directly about using contributions in some form or fashion, in whole or in part, for that work at the appropriate time. I'm very motivated.. contact me! :)
Thank You All for any Help towards my Dreams & Creative Goals and I invite you to share in them with me!
The Words of Plato.... 
More Music is NEEDED in the World!!! Let's Make Some!
And here are some photos in various studios, music situations and other trivia.
Proping up the big Neve console at Wishbone Studios in Muscle Shoals, AL
At the console with Jimmy Johnson & Will McFarlane in Sheffield, AL
Letter of Recommendation from Jimmy Johnson of Muscle Shoals Sound & The Swampers, 1992
Groovin' at Commodor Ranch Studio, Gallatin, TN circa 2009
Whooaaa... What the Heck did I Just Do!?!?! :)
At the API Console, Blue Wave Studios, Vancouver, BC.. the 90's
Manning the Neve console at Wishbone, Muscle Shoals, AL with Shelbie Z & Steve 'Papa T' Turner
My previous personal studio in Vancouver, BC
Back Stage with my friends that tour with Kenny Rogers.. Frank, Chuck, Randy and the rest of the boys.. Daytona Speedway
Some of my equipment, with Vintage ADM mic Pres.
The Jericho Band, 1980ish - Loved my Cowboy Hat! 
Drummin at THE COWBOY CLUB, Memphis Circa 1980
The Phinx band in the mid 60's.. Very Early recording Experience at The Crazy Cajun's studio in Conroe, Texas. We were signed... still in High School!!! 
Recording in a studio in Moscow, Former USSR.. late 80's... something I would never have dreamed I would be doing! I was surprised so many people spoke English!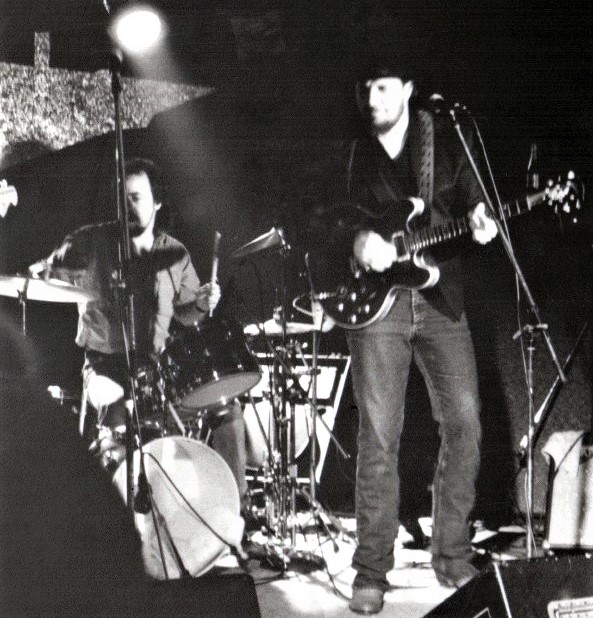 Playin the Blues with David Brewer at the Legendary Yale Hotel in Vancouver
 2012 Music Cruise - I like most ALL kinds of Music! :) 
I Co-Produced, engineered and mixed the 1st Mosely and Johnson record at Muscle Shoals Recording Studios in 1987 on their vintage Neve Console and Studer 24 track tape machine! 
SCA Mic Pre-amps I built. These are KILLER!!! 4 diffferent types there: Neve, Millennia, API, John Hardy
... each with their own color of Chicken Head Knobs!!! 
Just a few of the Records I have been involved with, list taken from the internet.
Tyrone Davis - Man of Stone (In Love Again) Timeless Records 1987
James Keelaghan - My Skies ‎(CD, Album) Green Linnet GLCD 2112 1993
Long John Baldry - Right To Sing The Blues Stony Plain Records 1996
The Jacobs Brothers (3) - Jazz Standard Time ‎(CD) Sea Breeze Jazz 2002
Ian-McDougall-Quartet-The Warmth Of The Horn - Ian McDougall QuartetThe Ian McDougall Quartet - The Warmth Of The Horn ‎(CD, Album) Concord Jazz 1995
Sain Arden - A Tear From The Conquered Realm ‎(CD, Album) 2014
Mosley and Johnson - Malaco Records 1987 (Muscle Shoals Sound)
**
One has to keep their dreams alive.. always. Right now I am dreaming of one of my favorite things: creating music... and having a cozy fantabulous recording studio like I once had, only better!

If you would like to share in that Dream I accept your help, most gratefully...

And say, Welcome aboard Dream Weaver! :)

Organizer
#1 fundraising platform

More people start fundraisers on GoFundMe than on any other platform. Learn more

GoFundMe Guarantee

In the rare case something isn't right, we will work with you to determine if misuse occurred. Learn more

Expert advice, 24/7

Contact us with your questions and we'll answer, day or night. Learn more