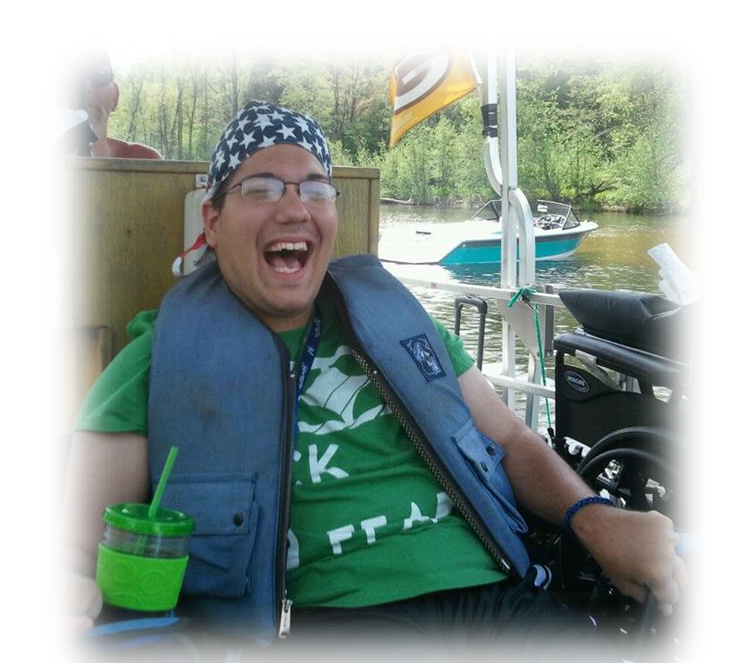 COME ROLL WITH ME ~ FUNDRAISER FOR HUNTER KELCH
Meet Hunter, a 23 year old man with Cerebral Palsy and author of the blog
"Accessing the World: Come Roll With Me" https://hunter-kelch.squarespace.com 
. Hunter has been in a wheelchair his entire life and relies on his van to get him around. His van has become quite uncomfortable and very dangerous. Firstly, the van was purchased when he was much younger, Hunter is now too tall for the van and it is a struggle to get in and out. Secondly, the hydraulics for the van's older lift do not work well in the winter and just recently Hunter was stuck outside in the cold for several hours (not even the hand pump for the lift worked). The lift motor died and was unusable. Hunter had to be put into a car and his wheelchair in the back of a pickup truck. It took 5 men to get his lift back into the van. Because he was outside for so long, he became ill the following day and was in quite a bit of pain. And finally, during an extrememly hot summer day, the air conditioning was not working and the automatic doors became stuck leaving Hunter trapped inside the van. He had to be taken out of the van by a rescue team and taken home via ambulance.
We tend to take transportation for granted, to Hunter, it is his freedom. His freedom to find his voice, to make a difference in the lives of others. Hunter aspires to work with local businesses to assist them in making their establishments more wheelchair friendly. He needs a van to get around to these places, to help others with disabilities and to keep the independence that he loves.  
We are hoping to raise enough money to purchase a newer, safer van with a more modern lift.
Hunter has so much to say and contribute to the community and beyond. Please help get Hunter rollin' again!
Thank you!
Excerpt from Hunters Blog: 
"This past Friday night, my caregiver Randy and I decided to check out the holiday parade. We had a great time and even watched a camel walk down Stewart Ave! All was going well until we attempted to go home. Randy pulled the van up to someone's driveway to give me a flat service to roll on. The lift lowered just fine and I had myself positioned on it…and then…nothing. Randy tried the manual method of lifting the ramp…again, nothing. Randy thought quick on his feet and called the expert, Adam! Adam left his family on a Friday night to come to the rescue. My mom was called too and she got there shortly after. The lift was shot, it was not going anywhere and we were blocking a driveway. It was dark and cold. Luckily, my mom is a mom…she had 2 blankets in the van, "just in case". They came in handy!
I had a variety of feelings at this time. I was stressed, angry, frustrated and scared. I literally was stranded miles from home. I can't just hop in a cab or someone else's car.
My van could not be moved with the lift stuck on the ground. My mom called her friends to help. Five more additional people came. It took the strength and power of five men to lift my lift back into the van. That problem was solved, but now how was I getting home? Adam came to the rescue once again. He was able to lift me into his car. This was a painful process for me and I know it was for Adam too. The guys then lifted my chair into the back of someone's pickup truck. When we got back to my apartment, I had to be lifted out of the car once again....."

Organizer
Gretchen Kruger Ugoretz
Organizer
Wausau, WI