My heart is heavy this week as I have learned that my niece's (Mandie` Bellows Morris) husband Colby Morris has been diagnosed with Mantle Cell Lymphoma (see his facebook post below). It is hard not to be fearful but we are claiming God's promises and praying for His healing hand. Mandie and Colby are small business owners and do not have any health insurance. They will need to come up with $25,000 just for the testing that needs to be done at MD Anderson. This does not count what they will need for treatment. Time is of the essence for this aggressive cancer.
Galatians 6:10 ESV
So then, as we have opportunity, let us do good to everyone, and especially to those who are of the household of faith.
I am setting up this fund raising page to quickly raise the $25,000 needed to begin the testing (they have an appointment set for September 6th+. ) I would also like to raise another $25,000 to provide them some funds to begin any necessary treatments. Please prayerfully consider helping this wonderful family.
Here is their post from earlier today:
How do you say that your PERSON, your best friend, the love of your life, and the best Dad 3 kids and 6 dogs could ever hope to have, has been diagnosed with Cancer?
I have no idea. No words, because it doesn't feel real. What I can say is that We are fighting this beast with everything We have- with all the strength and love and grit, and most importantly HOPE and FAITH IN GOD. Please stand in prayer with us- we need you. He's been diagnosed with a type of non-Hodgkins lymphoma and We are going to a world renown specialist at MD Anderson in September.
Here's Colby's post from his page:
Friends and family,
I was recently diagnosed with a type of non-Hodgkins Lymphoma.
There was no way to ease into that.
* Here's what we know:
It was found after a routine blood test showed high white blood cells. A visit with the doctor and a referral to a hematologist/oncologist led to a more extensive blood test.
I have an appointment at MD Anderson in September to begin a more extensive look at what stage it is, get all the scans etc.
* Here is what I stand on:
God has got this. I stand fully on His promises. My faith is not shaken and I am not afraid. I am fully confident in my God, I am fully confident in His healing, and that He's not done with me yet! I still feel good, and I believe God is going to make a miracle!
* Here is what I need from you:
PRAY. Pray for healing. Pray for my wife, Mandie who has been just amazing in this journey so far. Pray for my kids. They do know, and they too, have been great. Pray for my family. Pray for strength and comfort. Pray for the finances that it will take to face this.
Thank you everyone. We will keep you updated as we know more. I appreciate and love you all.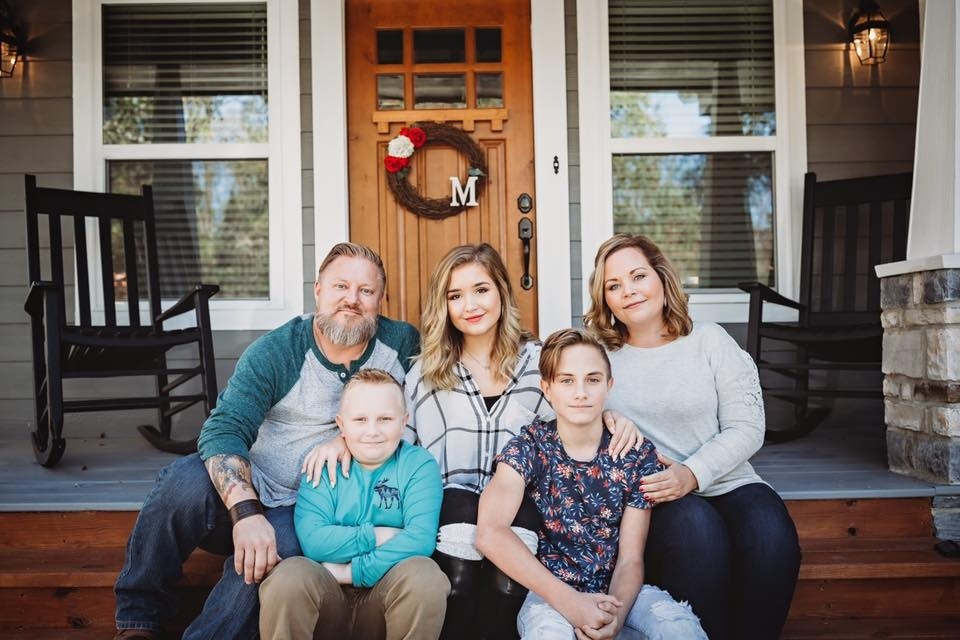 Please give to Mandie and Colby as God lays on your heart.  God Bless each one of our friends and family for the sacrifices for this precious family.

Fundraising team: The Colby Morris Family (3)
Trish Bellows
Organizer
Raised $4,250 from 20 donations
Deer Park, TX
Colby Morris
Team member
Raised $250 from 2 donations