Columbia Rotary Flood Relief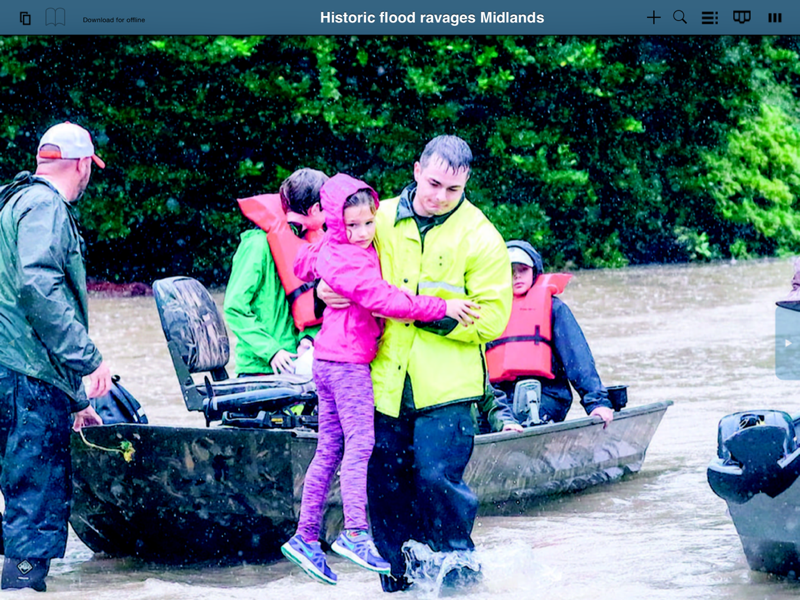 South Carolinians suffered much loss in the recent flooding,
including quite a number of our own Columbia Rotarians
.  We have set up this fund to help with the immediate needs of those in our club who have suffered great material loss in this storm. Other clubs from all over the country have contacted Columbia Rotary to offer help, and we feel this is a great way for them to provide assistance.
Rotary is first and foremost a service club.  Thank you for giving to this fund which will go directly to our Rotary members who have been hit the hardest by these floods.
May God richly bless you as you serve those in need. 
Your donation is given through the Columbia Rotary Education Foundation and is tax deductible.

Transparancy required by GoFundMe: we are the Columbia Rotary Club located in Columbia, SC. We are the largest Rotary Club in the state of South Carolina and we are in District 7770.   Several members of our own club were affected by the floods and they lost their homes, cars and material possessions. The Board of the Columbia Rotary Club will decide how these funds are divided among our own members in need and those in the community who are hurting as well. 
Rotary Club of White River Jct., VT 
Organizer
COLUMBIA ROTARY EDUCATIONAL FOUNDATION INC
Registered nonprofit
Donations are typically 100% tax deductible in the US.