In 2004 I adopted the most adorable love of my life - Coda!  Coda is a sheltie and has been with me through 3 moves, a marriage, a divorce, 4 jobs, and so many other life events. 
2014 was a rough year for me and Coda.  On August 12th my husband of 10 years walked out on us and on August 13th the vet found a lump in Coda's lungs.  As you can imagine it was rough for both of us.  I waited a few months before having Coda rescanned to identify the lump and on November 4th a surgeon confirmed that the lump had grown and needed to be removed.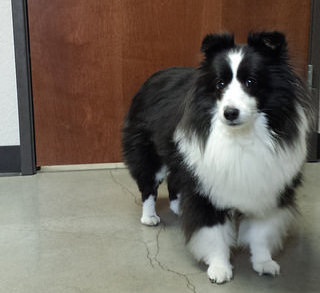 As you can imagine I was in a pretty bad place personally and there was no question that I needed Coda to recover even if I didn't have the money.  I used my credit card (which was already almost maxed out with legal bills from the divorce) and Coda went in for surgery that afternoon.  The surgery was a success!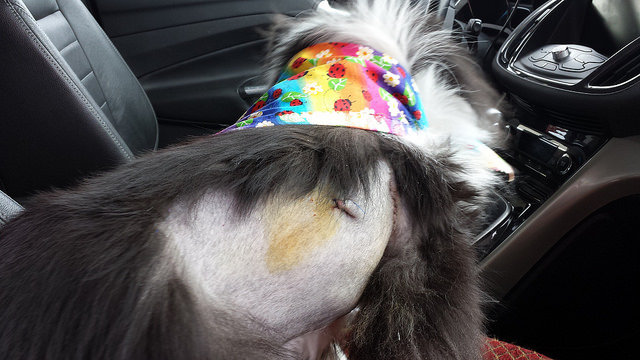 While the lump was found to be cancer, it was completely removed and 3 months later it has not returned. Coda is acting like a puppy again and it's all because of that surgery.  I don't regret it and I will find a way to pay off the credit card bills no matter what it takes. To that end, I thought I should maybe share her story here with you all and see if we could maybe pay the credit card bill off before the interest becomes too overwhelming. 
The scans before the surgery were $271, the surgery was $2618.40 and the scans were $367.20 on the day of surgery.
Bills below with dates: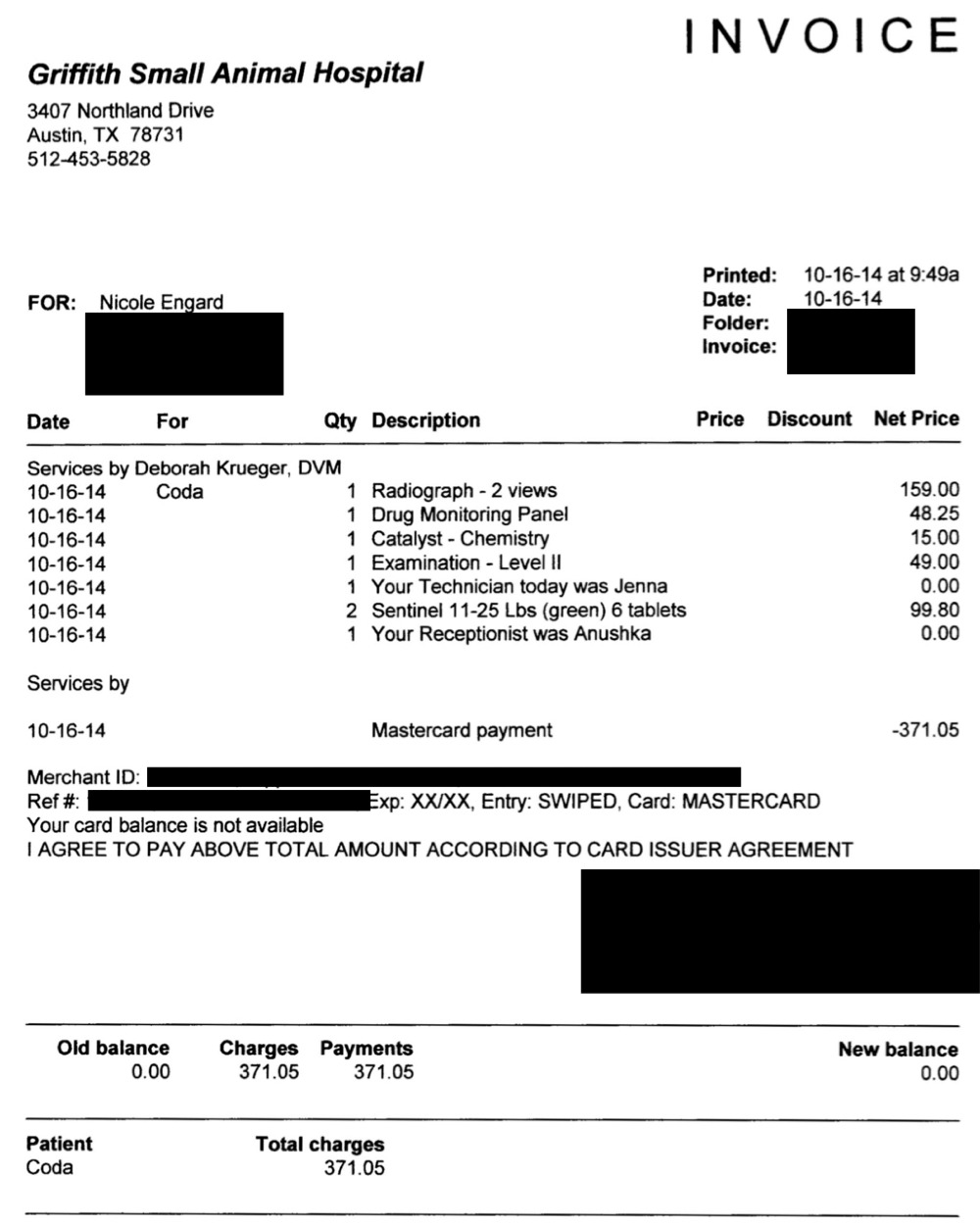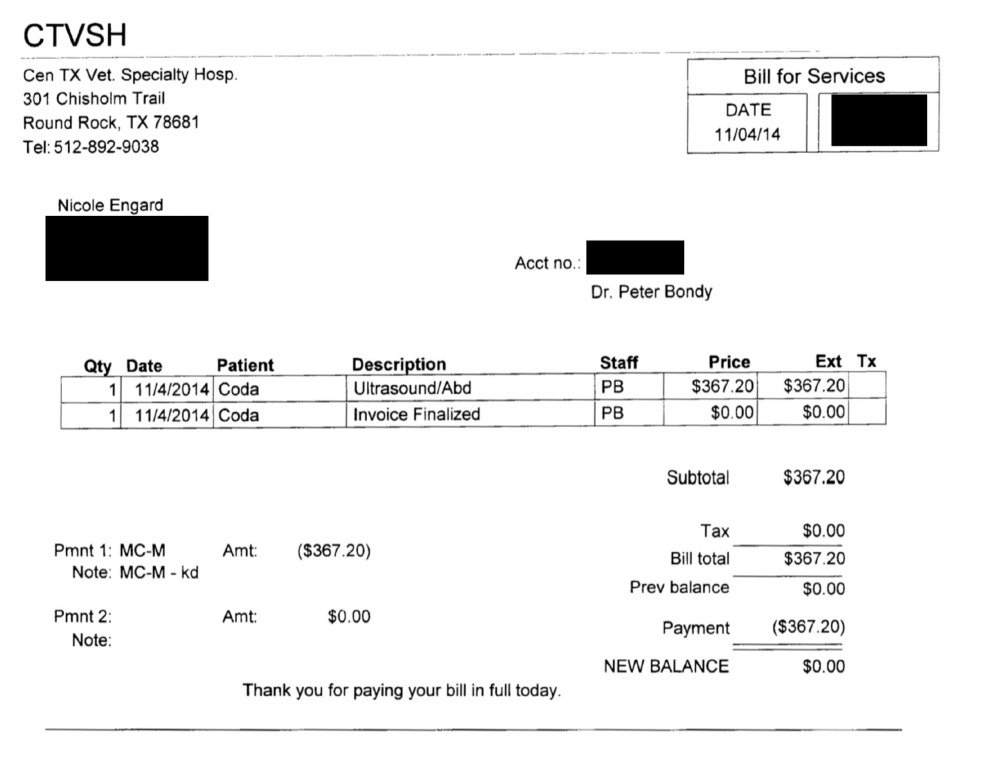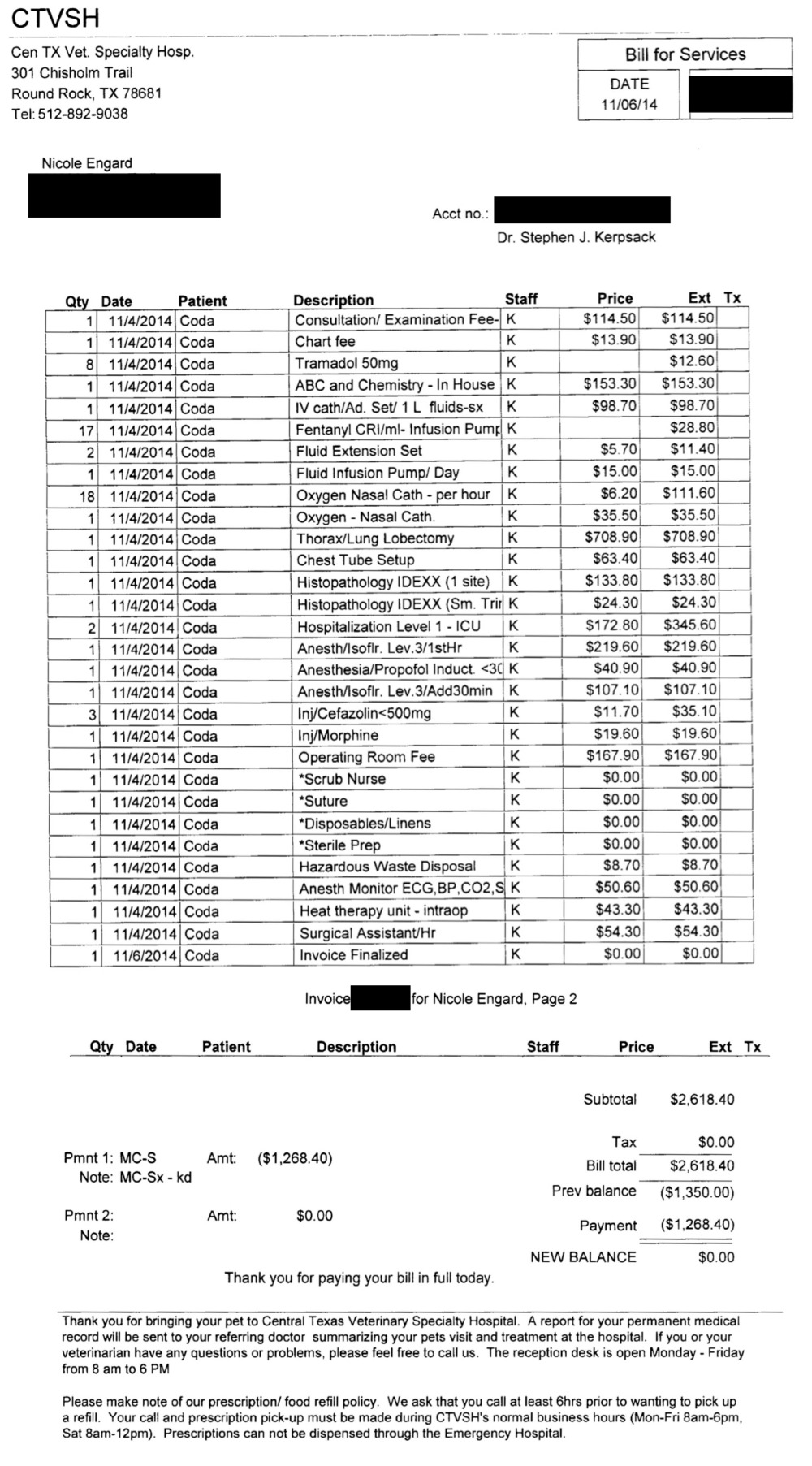 My final comment is just to share this video of Coda and her brother Beau playing after the surgery - my very healthy girl is happy to be feeling so much better.
Organizer