Last August 2018, we were excited to announce the
GRAND OPENING
of Baker Performing Arts which is a new 10K Sq. Ft location in Phoenix-Mesa, AZ. Clyde Baker, Owner / Founder, is a graduate of Rutgers Univ. B.A., Univ. of Illinois M.S. & Columbia Univ. Ed.M. with studies at Julliard. Mr. Baker worked at Manhattan School of Music & Temple Univ. College of Music and held positions of Principal, Dean, Teacher, Band / Orchestra and Choral Director in the public schools through University level.
During this
GRAND OPENING
what everyone did not know was that Mr. Baker was diagnosed with Stage 2 Cancer of the Multiple Myeloma during this same time. Mr. Baker did not let anyone know for over a month because he was in total disbelief. However, his customers, parents and students realized he was not the same, which prompted Mr. Baker to make a public announcement that he had cancer.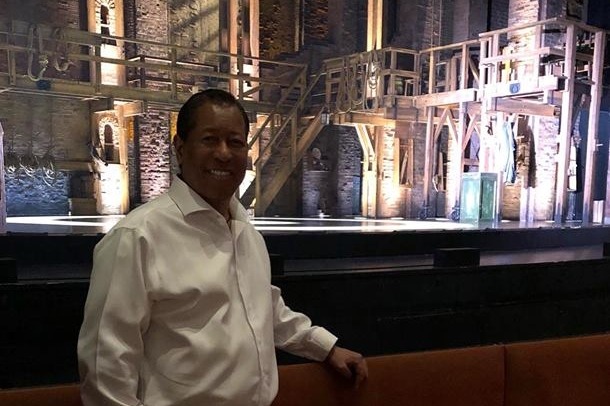 Mr. Baker has been going through weekly Chemotherapy treatment ever since last August 2018. Beginning February 11, 2019 Mr. Baker will be going as an outpatient 7-days a week for final preparation before being admitted into Phoenix Mayo Clinic for his Stem / Bone Marrow Transplant in April 2019 for up to 3 weeks followed by 2 weeks of home care. He is not supposed to return to his beloved performing arts studio for an additional 30 days, provided there are no complications. Mr. Baker will not be able to be around people, large crowds and children during this time because his immune system will be very low. He will miss being around what he is so passionate about, Children Performing Arts!

During his absences he will not be able to work with his children's performing arts studio in Phoenix – Mesa, AZ, which will be a burden for his staff and overall on-going day to day operations.

Therefore, we are asking for any kind of donations to help us get through all of this during Mr. Baker's absence to help maintain the high quality of services that we provide with our outstanding staff at Baker Performing Arts! Let's come together as a community and support Clyde Baker of Baker Performing Arts!  Baker's heart is all about the Arts!  Thank you for reading. Please donate and spread the word to people you'd like to share this story!


Mr. Baker is not one to discuss his personal problems, let alone ask anyone for help or financial assistance. However, as of today, Mr. Baker is left with mounting medical expenses (after insurance) which will increase drastically after his hospital admittance for Stem / Bone Marrow Transplant in April 2019.
UPDATE from Mr. Baker
My sweet mom passed away peacefully in her sleep early this Sunday morning, March 31, 2019 in a New Jersey Hospital. She was born in Japan and was only 83 years old. She will be an angel watching over me as she always was there for me.
We talked almost everyday on the phone as I started my day off driving to the studio or on my way home. She was so kind and giving to everyone. She means the world to me and this is the first tragedy in my life. She is survived by her husband, son, sister locally, 2 sisters and 1 brother in Japan.
Unfortunately, I'm still in Mayo Clinic getting treatments for my Cancer but doing well. I hope to be released soon. It's interesting that I had a very sharp pain in my head this morning. I thought my Cancer was doing something, but it went away and then I got the phone call and I knew...
I'm so happy that I was able to spend a week 24/7 living with her in the hospital before she passed away. It would have been devastating if I didn't move my own Cancer treatments back a week to see her.
Still have funeral for my mom, putting my Cancer into remission, getting my business operations back on track and self healing. I'll need some time.
Thank you God, I put this all in your hands. I have faith! Mr. Baker
Team Baker