Clinton's Walk For Justice
Keep Clinton and the Walk For Justice Team going... All the way to Canberra!

Clinton left from Matargarup last September and has walked all the way from Perth to Uluru, and on to Coober Pedy. It's been a long and hot walk but Clinton and the Walk For Justice Team keep pressing on. 
Along the way the team are spending time in Aboriginal communities; meeting with elders, hearing their stories, talking with school kids and community groups. 

Clinton will bring the words of these communities all the way to Canberra. 



Our movement for justice continues to grow

Meanwhile the Admin Team keep everyone up to date and relay messages between the Team and the thousands of people who are now following Clinton's Walk For Justice through the website or on Facebook and Twitter . 

There's even a Facebook Group just for Clinton's Walk For Justice Supporters ! 

Those who are following closely would know the Justice Mobile is in need of major repairs, and we need to make sure Garry's rent gets paid. Plus there is a very long way left to go.

That's why we are launching this fundraiser - to keep Clinton and the team going all the way through to Canberra! 



Why walk to Canberra?

The government wants to close down our Indigenous communities and I need your help to make a stand to keep communities open.

As an Indigenous person created by the dreamtime, I believe it is my responsibility and the responsibility of all people to look after the planet and to keep the dreamtime alive.

By removing people from country, our connection with our ancestors and spirituality is put at risk. I know because I grew up on country.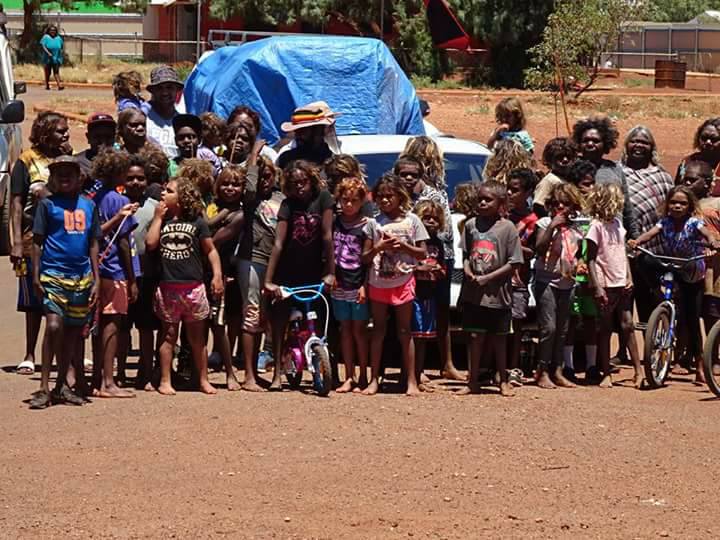 Why it matters...

The thing I cherish most in my life was living in community out on country with my mother and my people. My mum was very happy and lovely lady. She was a person who believed in happiness.

When my mum was alive, before she passed on, she was teaching me about bush medicines and how to live off the land, like our old people. She wanted me to understand the ways of our people and never be ashamed of being a part of the dreamtime.

I'm doing this walk for our people, for myself and also for my mum.

I do not want to see communities closed down and see my people lose their home because the government has decided not fund service for them.

It is not right and this why I am doing the walk to save my people from losing their home and being forced to live homeless.



What will the money cover?

These funds will cover all costs to repair the car and get keep the team going from where they are now - half way between Coober Pedy and Port Augusta - all the way to Canberra.  The team are taking their time to make sure they walk safely and to spend enough time in each community to hear there stories. 

But every day is worth it. 

The team now expect to take about another 3-4 months to walk to Canberra, including visiting many communities along the way. 



Funds will cover the following costs: 

Food for Clinton & Support Team - $5000. 
Four months of fuel for the Justice Mobile - $7000.
Repairs + maintenance for Justice Mobile - $1000. 

Keep Garry going - $2600 to pay Garry's rent up until the end of the walk, plus $800 to send Garry back to Perth for 3 days to meet a newborn relative! 
Ten nights of low-cost accomodation at various locations along the way so the team can enjoy a rest here and there. Accomodation is for Clinton, Garry & Noonie at two rooms per night, based on $150/room.

Other expenses will be covered by in-kind donations. 




Any funds left over at the end of Clinton's Walk For Justice will be donated to support Aboriginal Communities the Team met along the way.


Organizer
Clinton Pryor
Organizer
Bedfordale WA