Circumnavigating the World by Sea
The Biggest Adventure of my Life :  RACING AROUND THE WORLD

I am taking on the biggest challenge of my life, to show that even the biggest, craziest of goals is achievable if we set our mind to it. There will never be the perfect time to break away from my world of comfort so I'm grabbing this opportunity with all that I have.  I truly believe that everything is possible with the right attitude....and a lot of help and love. 
I want to circumnavigate the earth, as part of a team of 15-18 strangers on a 70ft racing yacht, racing against 11 other boats in 13 races across 50,000 nautical miles, taking on the mighty ocean's and the full spectrum of weather in a mega test of stamina and grit.  This will
test the strength of my human spirit
and push me to the limit, in every way.  It is a terrifying and treacherous journey but one that will undoubtedly change my life, my outlook and my courage to
follow my heart and start living to give
.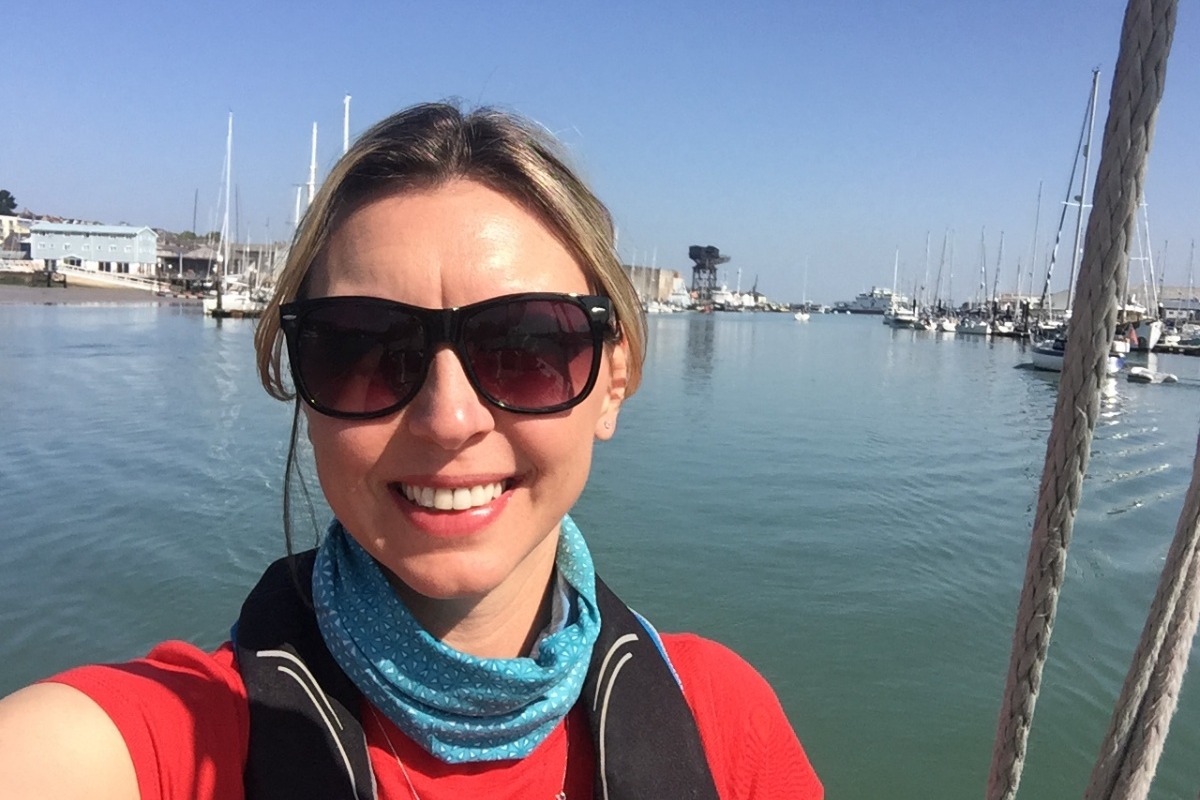 This fund will pay for my training, as I am not a sailor yet ; secure my place in the race and enable me to participate - this is the majority of the cost at £50,000 ; my insurance during the race ; and the bare minimum costs during port stops to restock the boat with food, deep clean the tiny living quarters - each bunk is shared by 2 people working on a shift basis - and carry out repairs to the sails, equipment and vessel.  
I am fund raising myself.  All funds raised will be added to this GoFundMe pot. I have secured 3 out of the 8 legs that comprise the total race already and am confident I can now add a 4th leg.  There are still 4 more legs yet to be secured.
The race is called Clipper Round the World Race and there is a multitude of coverage from previous races available on YouTube is you'd like to know more about it. 
ttps://www.clipperroundtheworld.com/
https://youtu.be/_fbqxWOvf0s
https://www.youtube.com/watch?v=7ffpRY0VwsA
In addition to the fundraising, I have to be physically and mentally able to take on this challenge, so I have started training at a boxing gym where commitment and pushing yourself to the limit is required every time you turn up, along with learning about nutrition and how best to fuel my body.   The journey from today, to the race start will be a challenge in itself!
Without your support I cannot take part in this challenge. It really is that simple.  If I am lucky enough to raise the funds, I will be eternally indebted to every person who believes in me.  I cannot articulate my emotions when I try to envision how I'll feel on the first day of the race, stepping onto the boat,
knowing that people have believed in me enough to help make my dream become reality.  Life will never be the same again. 
This is huge!
If you have read this far, thank you so much for taking time out of your day to do so.  If you are able to donate to my personal cause, I thank you from the bottom of my heart, over and over again. Every little really does help and I cannot do this without you.  If you are unable to donate but would like to support me, I will be keeping a blog in the lead up and during the race and will be active on instagram and I would be so grateful for your love and feedback.  The Clipper website also has a live tracker so you can see how my team is doing, live, second by second for the full duration of the race.
I need to raise the funds by March 2019 and the race starts in August 2019.
Thank you again. You are amazing.
For substantial sponsorship I can offer branding my clothing on board the Clipper Race boat with your choice of logo, being a brand ambassador for your company, pre and post the race and also during the race whilst we are in the host ports - this could include motivational talks, wearing branded clothing, attending events etc - and private tours of the specially designed 70ft racing yachts, again pre, post or during the race.  I am open to discussing other idea's if there is something I haven't yet considered.  Have an incredible day and thank you for your interest.
Melanie
Organizer
Melanie Smith 
Organizer
Braintree, East of England, United Kingdom