Chubbuck Rink Support Fund
10 years ago, a few very dedicated volunteers formed the Chubbuck Pocatello Hockey Association with the goal to build a real community ice rink for the people of the Portneuf Valley.   We partnered with the City of Chubbuck to build the Pocatello/Chubbuck area's first real ice rink, on public land, in Chubbuck's Capell Park.  
1000's of volunteer hours, and $10,000's of dollars later, we now have a bona fide public ice hockey/skating rink ready to open--with working refrigeration--this winter--2015-16.    Yaaaay!
Many entities have donated funds to help get us to this point--The City of Chubbuck, Portneuf Health Trust, The Disanza Family, Dorsey Hill, Citizens Community Bank, Idaho Community Foundation, Bill Brydon, CPHA  and many other donors.    A couple of dozen extremely dedicated volunteers have donated 1000's of hours of skilled--and sometimes not so skilled--labor to bring this facility to fruition.
In 2012-13, with help from Portneuf Health Trust, we were able to purchase a used refrigeration system.   This was delivered and installed on the rink site in the spring of 2013.     
While we were able to marshall an incredible volunteer effort to install more than 10 miles of refrigeration piping in the rink bed that summer, we ran into one huge roadblock.   
There were no mechanics/rink refrigeration experts in the region who knew how to wire and do final operating set up on this system.     We had many local electricians and mechanics offer to help, but when they saw the actual system, they told us it was more than they knew how to take on.
Enter our new BFF Joe.   We had one night of skating last year (we tried and tried and tried to maintain natural ice in the rink the last 2 years--but it always got too warm too often), but in that one night, some hockey players saw where we were stuck and shortly thereafter we were introduced to Joe.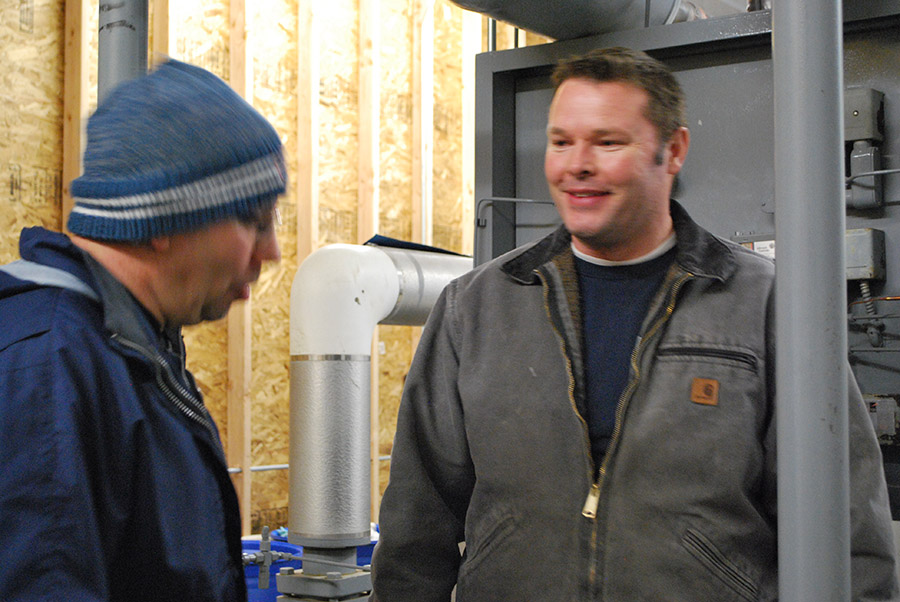 Joe just happened to be an experienced rink mechanic who had recently moved to SE Idaho from the Denver area.    In the last 11 months, Joe has gone through this used system, tested this, fixed that, rebuilt these, wired those, and generally done yeoman's work to complete and safety check this large industrial system so we can run it with confidence.
We are finally there.    We are proud to present Pocatello/Chubbuck residents with their area's first ever refrigerated ice rink as we go into the 2015-2016 skating season.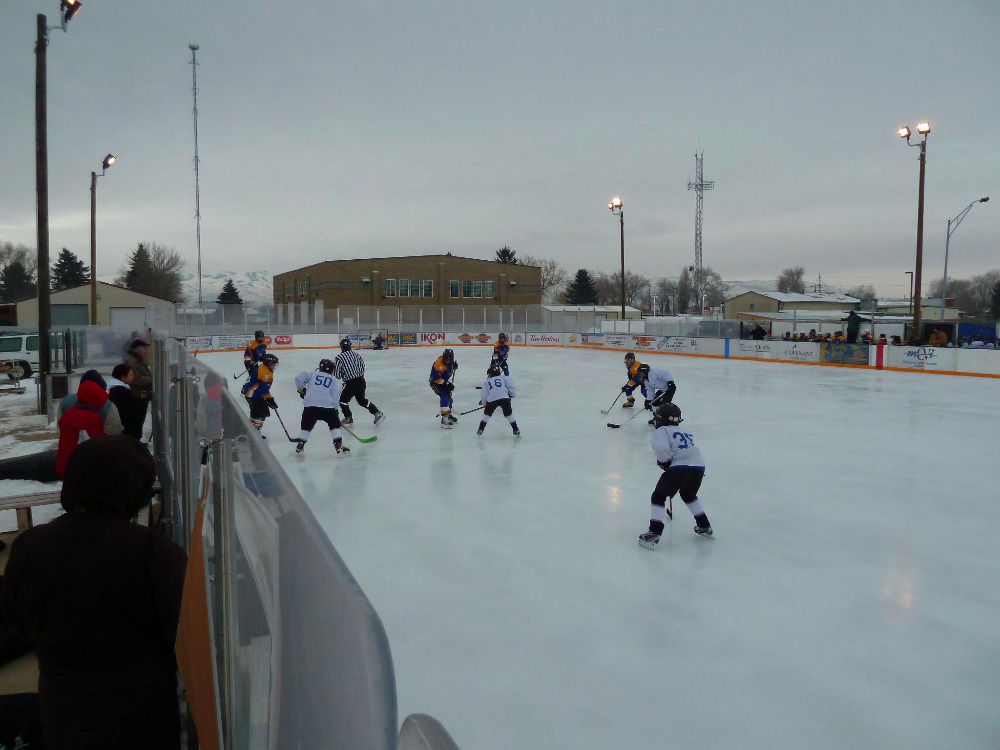 However, we are now completely tapped out for any type of operating capital, and we have many needs.  Things like  repairs and maintenance services on the refrigeration compressors, gas and repairs for our zamboni, electric bills, bench building, rink repairs, board replacements, and really, God Only Knows what else will crop up in what has a been a monsterously challenging project.     Our biggest need will be being able to complete our commitment to Joe for all the work he's done so far, and be able to keep paying him for his expert work to maintain and protect the refrigeration system.
If you enjoy skating, love seeing new activities and facilities developed in Pocatello/Chubbuck, want to see kids playing hockey, want to help our community grow in a positive way, and want to see this rink continue and thrive--please take a moment to contribute whatever you can to help us keep the rink maintained and the refrigeration running.     We are all volunteers--ice makers, rink builders, zamboni drivers, hockey coaches, skating instructors etc.     We have invested everything we can in ten years of time , and at times our own money, to create this facility--one that would have cost $500,000 to just have built.    We've done it for less than half that.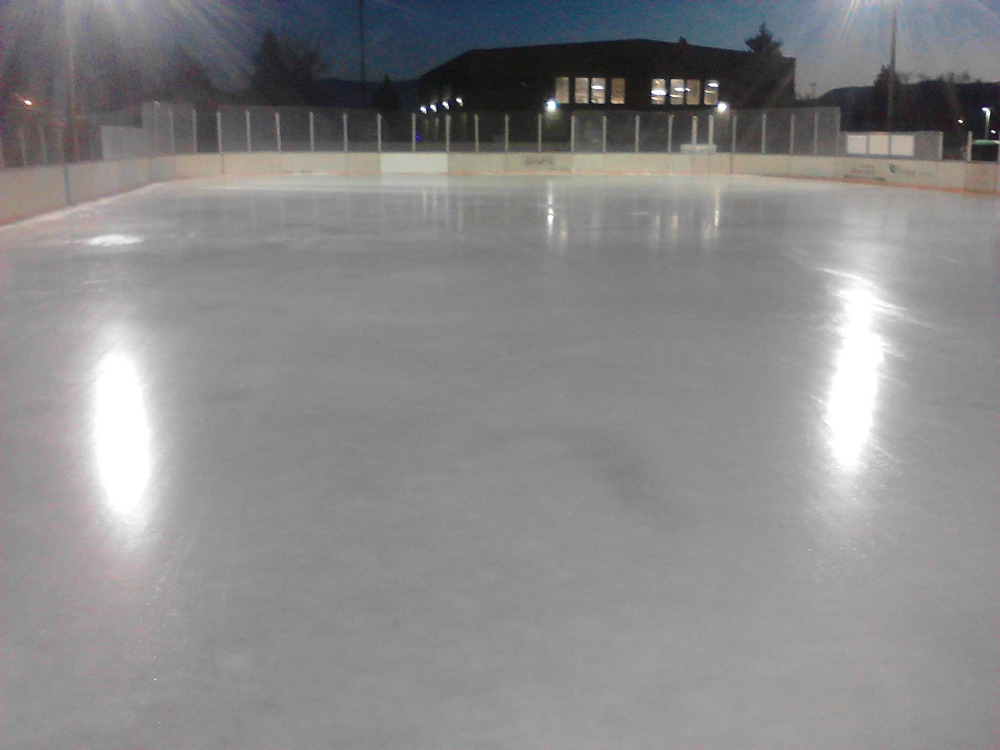 We have always envisioned this as a giant community asset, and we would be so appreciative to any and all in the community who will show their support by helping us rebuild our cash assets to pay for labor, equipment, upgrades, utilities and repairs for the rink, zamboni and refrigeration.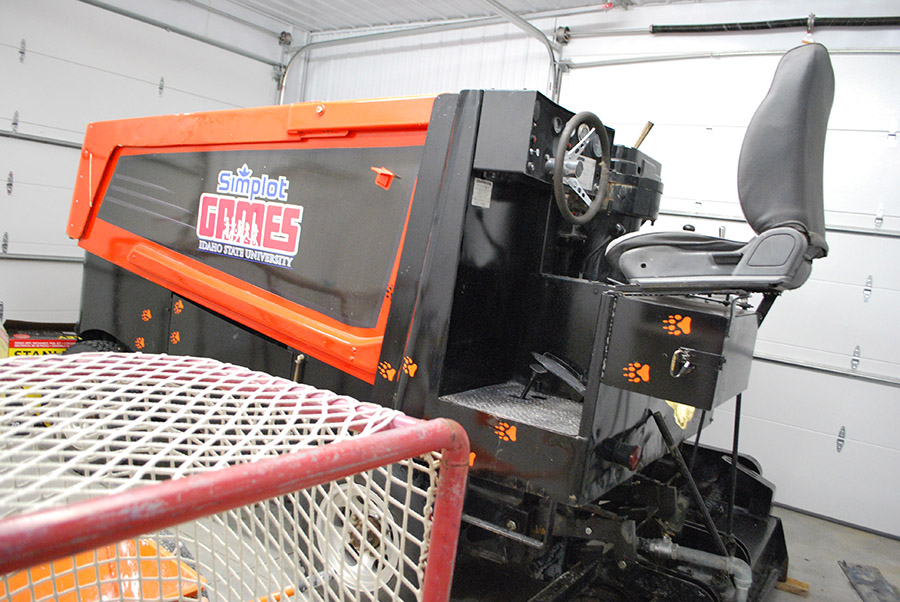 We are committed to giving you a great rink.   Please commit what money you can in support and we will keep this growing for years to come.
Enjoy!   And Thank You!
Board Members of The Chubbuck Pocatello Hockey Association.
Boz Or that would be Allen 
Organizer
CHUBBUCK POCATELLO HOCKEY ASSOCIATION INC
Registered nonprofit
Donations are typically 100% tax deductible in the US.