Aid Chris' Route to Recovery!
Note: This GoFundMe was created by Christopher's close friends so his family can focus on Chris' ongoing care. Your gifts go directly from GoFundMe to Chris' parents.
Christopher Martin suffered a severe Traumatic Brain Injury (TBI) during a climbing trip on January 18, 2018.
(Chris' helmet saved his life.)
 He was airlifted to a Level 1 Trauma Center in critical condition with a fractured skull and intracranial bleeding. He required emergency surgery involving removal of part of his skull in order to treat the swelling of his brain and the bleeding inside his skull. Because of the delicate nature of the brain, this merely marked the start of his long journey towards recovery.
Chris being evacuated from the canyon via helicopter
At the time of his accident, Chris was 25 years old and climbing at an expert level (5.12 grade) within only 18 months of picking up the sport - a legitimate climbing prodigy. He achieved that proficiency through relentless hard work fueled by an intense love for the sport; this passion for climbing permeated all aspects of his life. His enthusiasm has been contagious within the local climbing community and his sense of humor and huge heart have charmed everyone he's met.
The permanent impacts on Chris' physical and cognitive faculties as well as his personality are unknown. The window of significant recovery from a TBI is generally considered to be
two years
and smaller improvements often continue beyond this period. We won't know what Chris' ultimate level of recovery will be until he gets there. As a result, we cannot know when or in what capacity Chris will be able to return to work or lead an independent life.
Chris on his feet for the first time - still unable to speak - two weeks post-accident
However, one certainty is that
Chris needs extensive, high-quality rehabilitation
in order to give him the best chance of returning to his lifestyle prior to this injury.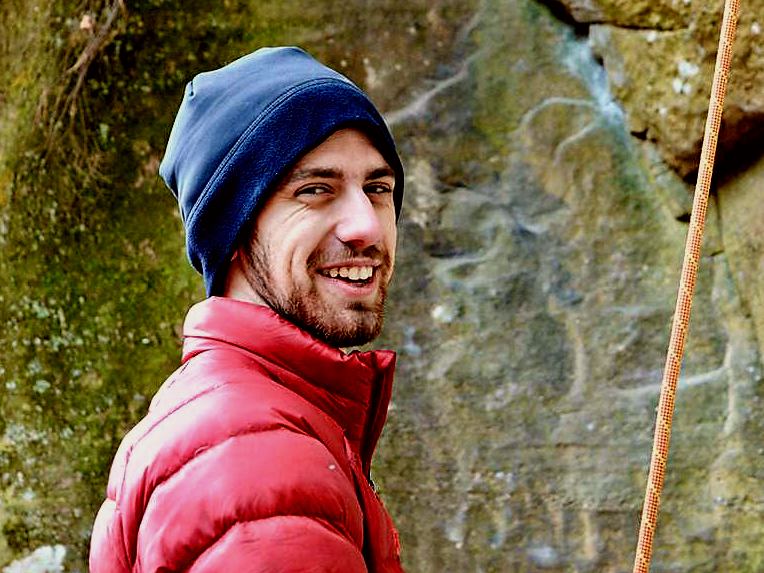 Chris' accident took place 1,700 miles away from his life in the Chicago area. His parents immediately flew from their home in central Illinois to be with their son and will need to stay with him for the foreseeable future, with their own lives taking a backseat to Chris' emergency.
Chris means so much to so many people... your contributions mean so much to all of the lives he's touched. Your gifts will go towards Chris' medical bills and rehab programs as well as the significant living/travel/displacement expenses of Chris and his parents.
Please also help us aid Chris' route to recovery by sharing this campaign.

Organizer and beneficiary
Eric Mack
Organizer
Oakwood, IL