Chris Golden has dedicated his life to giving second chances. At a young age, he watched how his mother struggled to raise her children as a single parent. He realized he could do no less than to help those in need, and to show them compassion, dignity and love. From working as a Foster Youth Advocacy Lobbyist, a Youth Pastor, an Officer in The Salvation Army, a Certified Hospital Chaplain and Executive Director of a Homeless non-profit, his heart has always been devoted to "putting others first."
In August 2017, Chris suffered a significant seizure while at his office. Two hours later, he was able to make a phone call and help arrived. It was through this seizure we learned he was in Stage 4 kidney disease. By February 2018, He was classified as having Stage 5 renal failure with 15% functionality.  Chris now finds himself needing our help. Our friend, our mentor, our resource, our brother, our neighbor, our Pastor, our caregiver needs us to help him get through and remain encouraged.
We need potential kidney donors. If you are interested in taking the first step, sign up at livingdonoruci.org which is a preliminary health and medical questionnaire.  Secondly, we need to raise at least $3,500 towards medical tests, equipment, medication and expenses that are not covered by insurance. Chris is currently not working, although he hopes to recover quickly so that he continue to live out his calling and purpose. We are currently depending on one income to make ends meet, which has been a blessing because God has supplied our needs. With your help, we can all be part of this blessing by coming together to reach this life-saving goal.
 We appreciate any donations you are willing to make; your sacrifice through this action is sincerely appreciated, and we pray that God will bless and honor that sacrifice. Choosing to donate your kidney is an honorable thing; please pray and consider this carefully. A kidney is a precious gift, and we are humbled that some of you may decide to give Chris a second chance in this manner. 
Thank you for your prayers and support. We are #TeamGolden.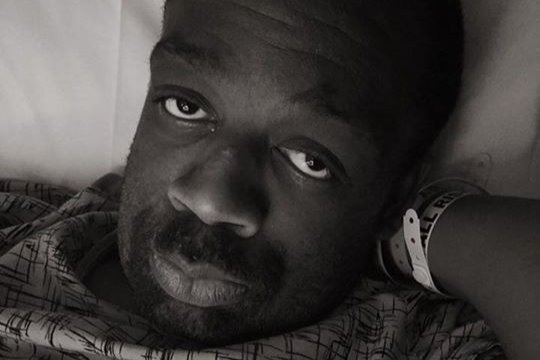 livingdonoruci.org
Christin Howard-Fankhauser 

Fundraising team: Team Golden (2)
Joanne Golden 
Organizer
Raised $1,060 from 2 donations
Aliso Viejo, CA
Chris Golden 
Team member
Raised $20 from 1 donation