Help our friend Chris Hernandez
Our friend Christopher Hernandez suffered a spinal injury while training Jiu Jitsu. He has undergone surgery to his cervical spine, and the operation went well.  However, the cost of medical bills and the time needed off work for physical therapy will be burdensome.  He is looking at being out of work for at least 3 months.  We are asking for donations to help assist Chris and his family with their needs.  Thank you. 
Chris was released from the hospital after a week, and is now beginning his recovery in the comfort of his home surrounded by his family.
Chris has been recovering well!  He has received a huge show of support from his family, friends, and his Jiu Jitsu teammates!!  Thank you to everyone for the love, OSS!
Our Professor Thomas Cronin gave Chris his Fight to Win Pro 61 champion belt!!  Chris was so stoked, his heart rate was literally 134!  The gesture was huge, and it brought Chris a tremendous amount of joy.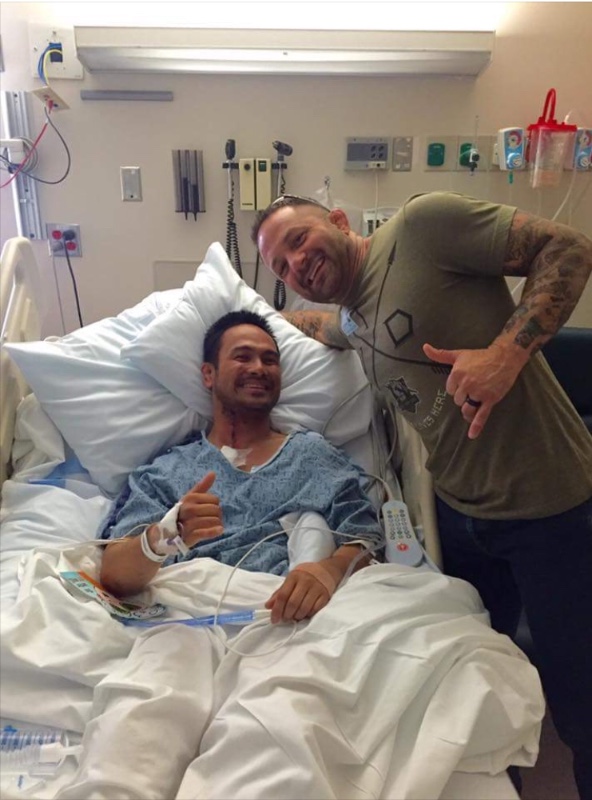 Organizer and beneficiary