Chip's Dream Fund for Clarke & Jay
Many of us have at least one relative whose mere presence lifts our spirits, whose voice represents the safety of home, and whose support emboldens us to pursue our talents.  For Clarke (age 10) and Jay (age 4), that relative was Uncle Chip.
Unfortunately, Clarke and Jay lost their beloved uncle on August 12th, 2016.  Chip lived to help them realize their full potential.   No one can take his place in their lives, but in collaboration with Chip's family, we are establishing a memorial fund to help finance Clarke's and Jay's education.  Our hope is that this fund will, in a way, allow Chip to continue supporting their dreams.
Please consider contributing, and please share this campaign on social media and with anyone else who may be interested.  Any amount helps.  $1, $10, $100, $1,000, or more; or anything in between.  We expect to transfer all funds into 529 College Savings Plans for Clarke and Jay that will be owned and controlled by Chip's sister and brother-in-law, Kelly and Joseph Batiste III.  We are evaluating which state's plan works best for the family, but Louisiana's 529 College Savings Plan, the
START Saving for College Program
, seems promising.  START has relatively low fees and provides a 2-14% match (depending on the family's income) of the annual deposits to the account.
92 for '92:
Our goal is to raise at least $9,200.  This amount is inspired, in part, by the fact that Chip is a member of the Georgetown University Class of '92.
We hope to meet our fundraising goal by Chip's birthday, June 15th. 
However, you may contribute to this GoFundMe after that date.  This will be Clarke's and Jay's first birthday without Chip, but your support will be a reminder of Chip's undying belief in them.
A Note to Chip's Georgetown University family:
Chip's graduating class is celebrating its 25th reunion June 2 – 4, 2017.  Please consider contributing during reunion weekend, and please share this message with others at Georgetown and beyond.
Feel free to leave any cherished memories or well-wishes for Clarke, Jay, or the family in the comments section.  If you have any questions, please click the envelope next to Yaphet's name in the "Created by" section of this page.
With gratitude,
Chip's Friends and Family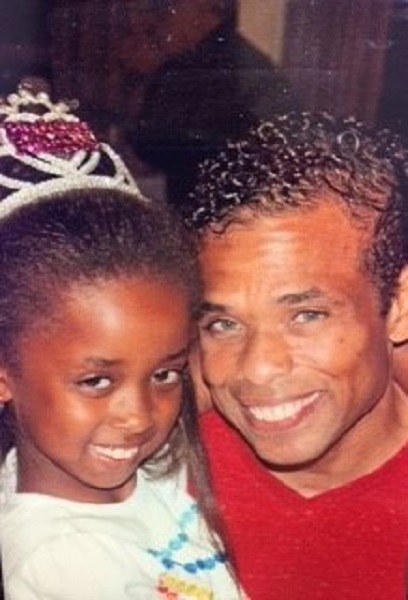 Organizer and beneficiary