Here's How To Help Chico's Fight
Help Chico deliver a crucial message to cancer sufferers by pre-buying a copy of a film which will tell his story and feature a unique performance from Happy Mondays.
Chico was diagnosed with an aggressive form of cancer called Rhabdomyosarcoma in December 2012. He had to undergo almost a year of a harsh chemotherapy regimen as well as 28 radiation sessions which left him in a wheelchair, having to be fed through a tube and spending the best part of a year in hospital.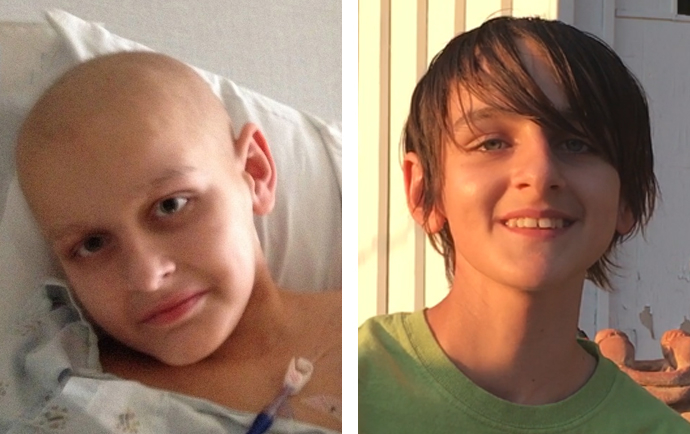 Chico in treatment in 2013     Chico in remission in 201
6
Chico's dad is Paul Ryder, Happy Mondays' bassist and frontman Shaun Ryder is his uncle, so it wasn't long before plans were afoot for the iconic (and very kind-hearted) band to put on a special intimate benefit gig for Chico in their hometown of Manchester, England, which was filmed by family friend and legendary ex-MTV Producer/Director Alan Howard. 

Now we'd like to produce a film centred around the show that night to raise some more funds to help towards Chico's huge treatment-related costs as well as to support Chico's Campaign - which is designed to help everyone affected by cancer.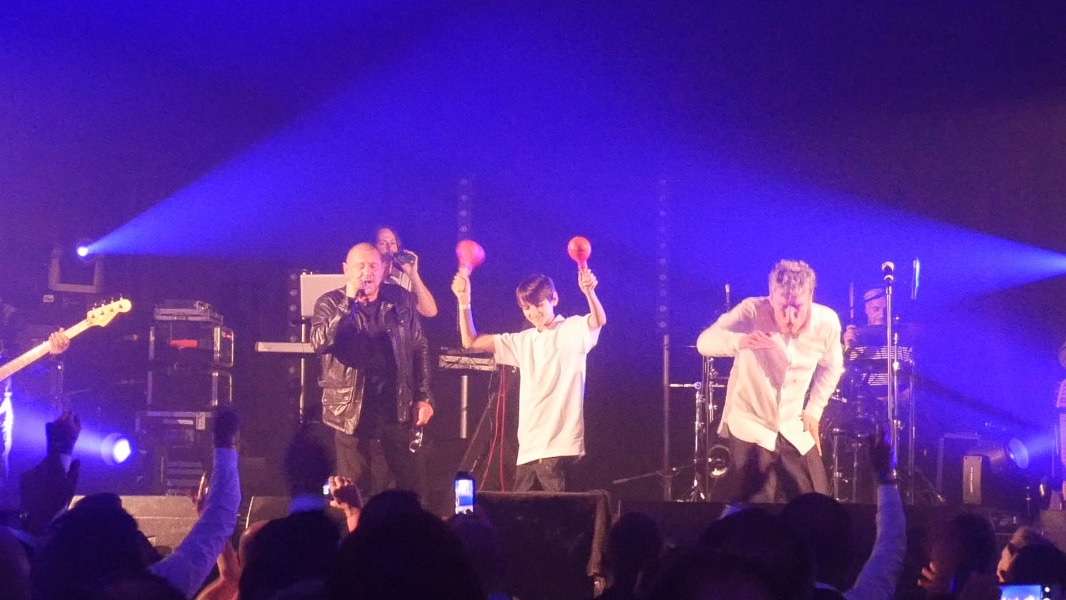 Chico on stage with the band!
Whilst he still needs to have scans every six months and is still dealing with some of the harsh treatment's side effects, he's been cancer-free now for two and a half years! So as well as including that special Mondays gig in the film, we will also be sharing information that will hopefully be helpful to all those suffering from cancer.
Chico and his family have been quite outspoken in the press about his controversial use of cannabis oil alongside the conventional treatment, which we believe helped save his life. This was in an effort to spread awareness and try to effect change - so that cannabis oil, and a number of other promising natural anti-cancer medicines - could be legally and safely available to everyone, wherever they might live, who might benefit from them.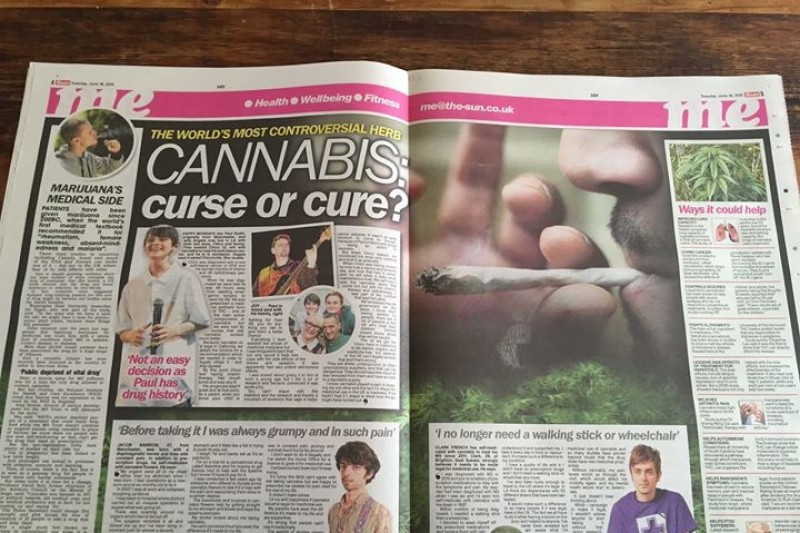 Article in a British National Newspaper
You may have seen some stories about Chico in the Daily Mail, The Star and The Sun. He was even featured in a piece on ITV News. Chico's story will also be featured in an upcoming feature length documentary made by the wonderful Ricki Lake and her production partner Abby Epstein, due for release next year called "Weed the People", which will feature an in-depth exploration of the relationship between cannabis and its anti-cancer action - watch out for it, it's going to make a huge impact.
Chico was lucky that although originally from Manchester in the UK, he was living in Los Angeles when he was diagnosed, so was able to access cannabis oil safely , legally and under expert guidance – unlike kids with cancer in the UK and many other parts of the world and non-legal US states. In the UK a parent found to be giving their child oil in an effort to help save their life, risks going to jail and their child being taken away. Our friend who helps these kids in the UK for no personal monetary gain risks going to jail for 14 years.
Chico at a charity run in 2013


We think that is something that needs to change urgently, which is why we have launched Chico's Campaign - a global initiative to spread awareness about childhood cancer and seek legal and safe access to cannabis oil and a range of other proven integrative therapies for all cancer patients - no matter where they live - and to lobby for more research to be done to optimise their use.  Making this film is the first of many planned steps to help spark change that we hope will benefit everyone affected by cancer.
The money we raise will be spent finishing the film and then any profits will go directly to Chico's Fund to help towards his treatment-related expenses and support Chico's Campaign and its mission. The more we raise, the more effective our campaign is likely to be!
 The finished film will appeal to:
*Anyone who is or knows someone who is battling cancer - the film will include specific information about what Chico did that helped save him.*Happy Mondays fans - a rare treat for Mondays fans to see the band perform that special gig in an intimate setting along with some exclusive backstage access.

*Anyone who believes that common sense should prevail  and wants to help give governments a wake-up call.

Images from the night of the gig for Chico


Our film is fundamentally about the night Manchester legends Happy Mondays joined together with some other of Manchester's finest musicians and put on a special show for Chico, a boy who has helped spark a global movement, turning his own unfortunate situation into a mission to help save lives. It's a message of hope to other cancer sufferers and their families, a call to action to all of us, and it is of course, underpinned with that stunning live performance by the Mondays.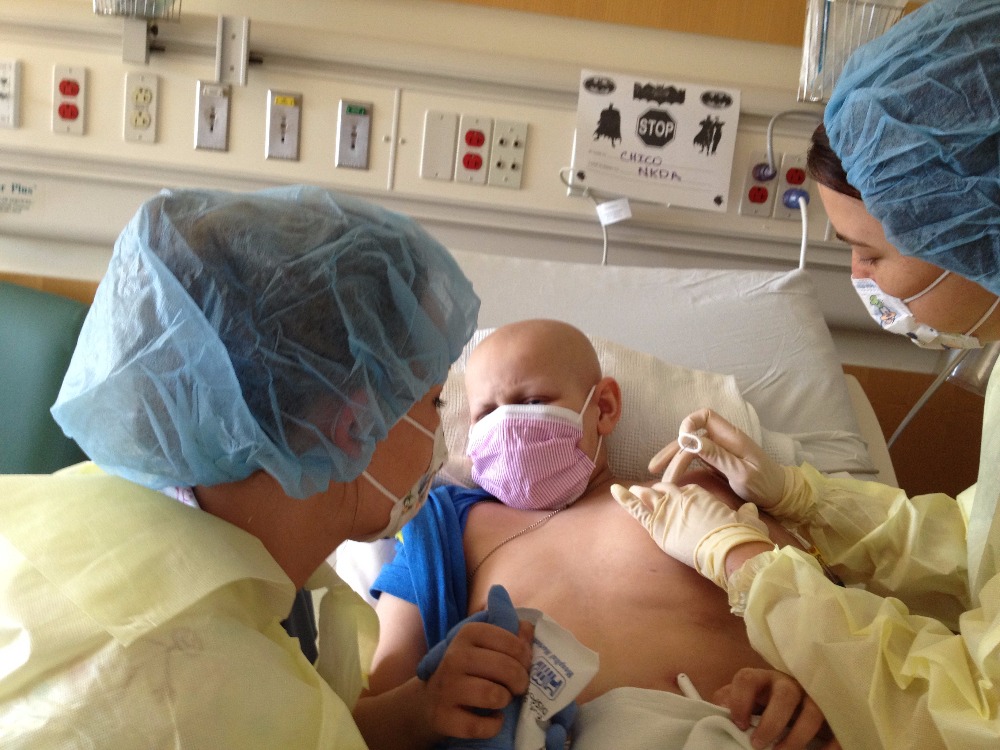 Chico having his port accessed in 2013
Chico has lost a number of young and older friends to this monster of a disease - including his beautiful girlfriend Allie who heart-breakingly passed away two years ago aged 11 - so he is keen to keep spreading awareness of childhood cancer and the desperate need for more effective and less harsh treatments.
He is proud to be Pediatric Goodwill Ambassador for Aunt Zeldas who supply his oil and often gives talks about his experience to help spread the message - he even went to the House of Commons in London to meet with the UK Drugs Minister to share his story!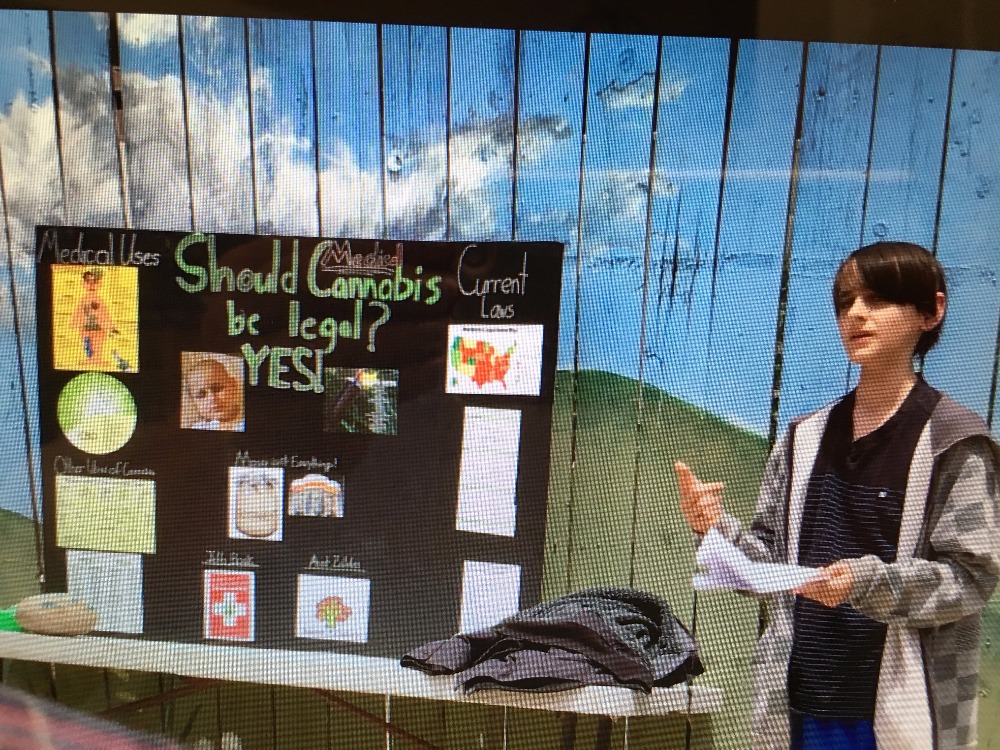 Chico giving a talk in June 2016
Please help him continue this great work by supporting our fundraiser and pre-order yourself a copy of the film, bag one of the many perks on offer, or simply make a donation. The amounts shown are in UK£ but you can donate any amount in any currency!
To help illustrate the sheer number of people affected by cancer, we are inviting everyone to put forward the names of anyone they would like to be honored in the credit roll of the film. We will be honoring those who have lost their lives to cancer, as well as those who are still fighting and also survivors. If you would like the name of a loved one added to our credit roll, please send an email to cancercredits at gmail dot com giving their name and we will do our best to ensure they are included. PLEASE SUBMIT NAMES ONLY OF THOSE WE HAVE LOST TO CANCER, CURRENT FIGHTERS AND SURVIVORS. You may of course submit yourself if you fall into one of these catagories. Whilst obviously we are hoping to raise as much money as possible, there is no donation necessary for this.Thanks so much for your support – it means the world to Chico and his family!


Chico during treatment in 2013

Organizer
Angela Smith
Organizer
Manchester, ENG