Chasing Paralympic Dreams
Sometimes life doesn't go the way you expect. My family knows this far too well. On November 15th 2014, my life instantly changed forever. I crashed my motorcycle and shattered my spine at thoracic level 8 and became forever paralyzed, completely unable to use or feel anything below my chest. After my accident, I spent nearly three weeks in the trauma intensive care unit, shocked and in disbelief, thinking this was just a bad dream and I would either wake up or heal. Slowly, I started to accept my fate. I spent the next 12 weeks at Mary Free Bed rehab hospital relearning how to be a human again, including going to the bathroom, dressing, personal hygiene, using a wheelchair, getting in and out of bed, etc. Everything changed.

In rehab, I was always most interested in strength training, that's what made me feel most normal again. Once I left the hospital, I moved in with my brother who helped me with everything and brought me to the gym so we could lift together. I loved to exercise because the stronger I became, the more independent I could be since I rely on my upper body strength for all movement.

Then, just eight months after my accident, tragedy struck again when my brother had a diving accident. He had broken his neck at cervical level 5 and was now quadriplegic. Having one spinal cord injury in a family is extremely difficult. Having two brothers with spinal cord injuries happen so close to each other…there are no words. At that point, I did all I could to help take care of my brother. Life was beyond difficult for many months after that, but we both learned to adapt and overcome our obstacles. We had unbelievably powerful support from family, friends, and the community which helped us thrive in a challenging situation.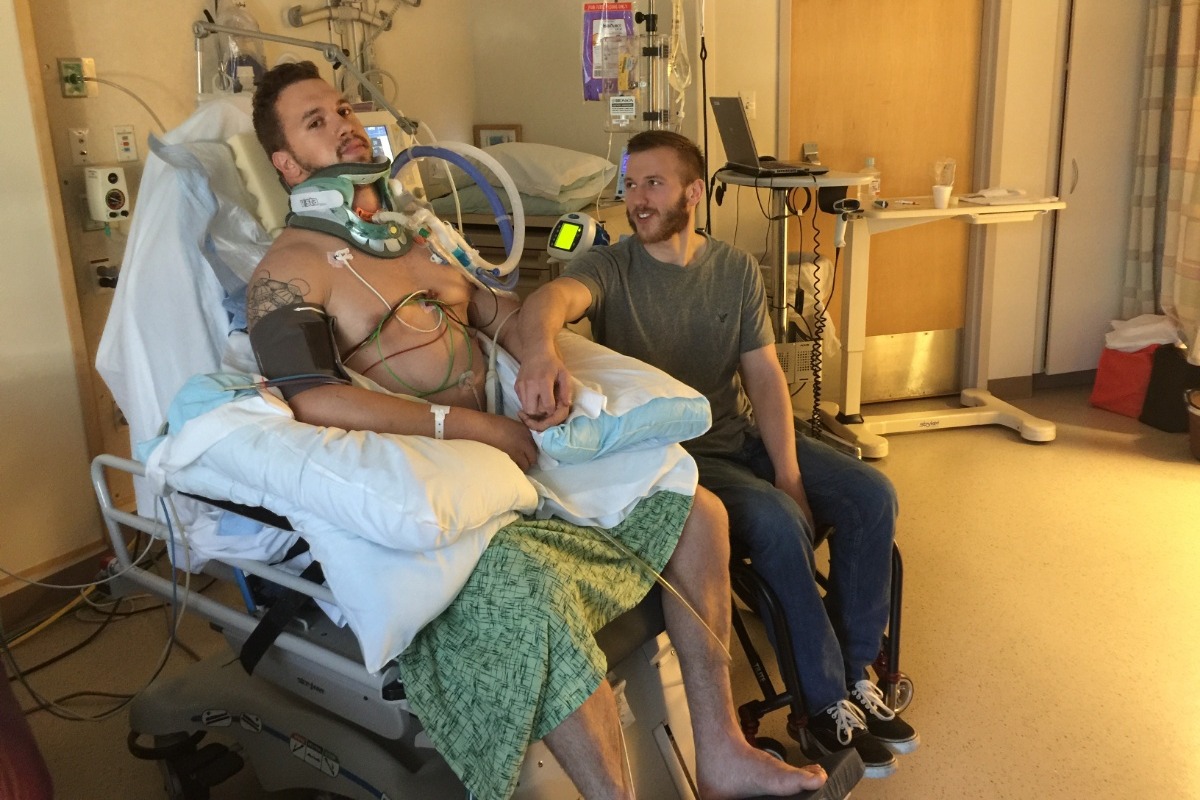 While living with my brother after our injuries and continuing to work on my fitness, I soon became drawn to wheelchair sports. It all started with wheelchair rugby. I loved the high paced action and aggression. Then, I joined a wheelchair softball league, followed by a wheelchair basketball team the next fall. Finally, there was the sport that changed it all: handcycling. I was never much of an endurance athlete before my injury, but now it is my biggest passion. I first started handcycling in 2017 when I joined the Mary Free Bed handcycle team. I rode about 300 miles my first season and competed in three local races including my first ever marathon—huge bucket list accomplishment!

In June of my second season I traveled with my teammates to Georgia where I competed in the 2018 USA Cycling Para Road Nationals. In practice before the first races, I passed my previous record of 300 miles for the season and it was only June! Sitting in the pre-race meeting, I was amazed at the physiques of all the competitors because they were built just like me: strong and lean. It was intimidating but also gave me a deep sense of belonging and I knew this would be MY sport. During the races, I was absolutely dominated by the competition, placing 5th from last in my division! I've never been humbled like that before. I learned that I needed many more miles and hours of training to be competitive and reach the top. When I returned from nationals, I started training 5+ days per week, and my passion kept growing as I became stronger and faster.

I ended my second year of handcycling with over 3000 miles in my arms, winning all three events at the 2018 USA Cycling Tennessee Para Open, and setting a new course record at the 2018 Grand Rapids marathon—crushing the previous course record by over 7 minutes!

I have had a passion for speed, competition, and fitness ever since I can remember. Handcycling allows me to combine all my passions into a single sport. Riding my handbike is my happy place, relieving stress and giving me a feeling of pure enjoyment, nothing else matters while I am riding. This season, I have taken my training to the next level by hiring Tom Davis, a World Class athlete and Paralympian, as my coach. With his guidance, I have made astounding gains and reached a level of fitness that I didn't know was possible, continuously hitting higher peaks. Ever since building my own indoor handcycle trainer last November, I have racked up hundreds of hours, over 2,800 miles (approximate distance from coast to coast in the USA) and over 138,000 feet of elevation (equivalent to climbing Mt Everest ~4.75 times) in the virtual world of Zwift over the winter. With my indoor and outdoor miles combined, I am already over 2,100 miles for 2019 alone.

My dream is to join Team USA and become a Paralympian and World Champion, representing my country on the world stage. I am training to compete in the Tokyo 2020 Paralympic games. In order to compete at this level, I need the very best equipment to be on an even playing field with my competition. My competition is all riding on carbon fiber, so that's my goal for this campaign. The handcycle company Carbonbike is a world leading manufacturer of the highest quality carbon fiber handcycle frames and are designed and built in the USA. Switching to a Carbonbike RevoX 33 will give me an instant speed increase of 2-4 mph over my current handcycle which is a game changer at this level. They come at a hefty price which is why I need your help to fulfill my dream. If I reach my goal of $14,000, I will do a Facebook livestream of shaving off my beard to become more aerodynamic! All extra funds beyond my goal will be used for race travel to compete around the world.

Thank you for reading my story. Please share with your friends and family because every little bit helps!
My first race of the season is the Boston Marathon on April 15th. To track my progress, download the Boston Marathon app, use live tracking, select full marathon, and search for Matthew Chaffee.
**Update: I placed 4th with a time of 1:13:36! New marathon PR!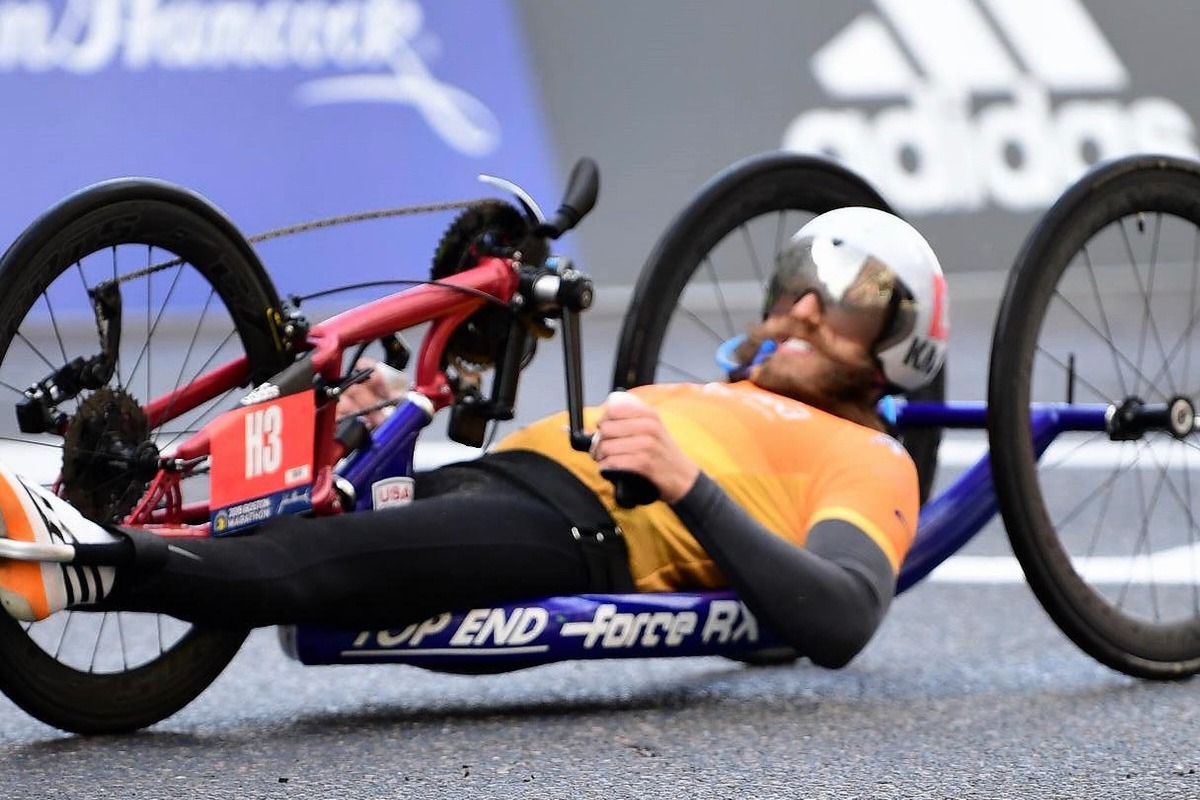 Here is another amazing video from WOOD TV8 about my upcoming race at the Amway Riverbank Run: 
https://www.woodtv.com/sports/river-bank-run/helping-others-drives-river-bank-run-handcyclist/1993474778
**Update: I took first overall at the Amway Riverbank Run 25k, beating my previous year PR by 16 minutes, moving from 15th to 1st place in one year! I finished with an official time of 42:52! Looking forward to Nationals at the end of June!

Follow my Instagram to keep up with all my racing and other sporting activities,
@Matthew.Chaffee -
https://www.instagram.com/matthew.chaffee
and to see all my daily riding and training,
follow me on Strava -
https://www.strava.com/athletes/7567566
.
Organizer
Matthew Chaffee
Organizer
Grand Rapids, MI