Change4Change - Forest Centre Kenya
Change4Change is a student-led campaign from Wales to build a unique Forest Centre in Bore, Coast Province, Kenya and we are very happy to welcome our new corporate sponsors Outdoor 360


When completed, the Bore Forest Centre will provide a sustainable income for the local community who currently can only earn cash by burning down their forest to make charcoal. 
We have built the main communal structure 
and now we need to raise funds for a similar accommodation block and a water supply which will enable students to visit the project and learn about sustainable development 'on the climate change front line in tropical Africa'. Research shows that tropical forests are vital for keeping the planet cool so we all benefit if we help forest communities protect their trees....
Change4Change
is a partnership between the
University of Wales Trinity Saint David's Student Union
, the non-profit
Community Carbon Link
(CCL),
The Rotary Club of Lampeter
and the Bore Green Umbrella - a workers' co-operative of Kenyan subsistence farmers. Together, we are simply asking for some of your
'digital loose change'
to help change peoples' lives and every penny raised here will go out to the Kenyan community, to employ them to complete the next phase of the project.
UWTSDSU and the CCL have been working together since 2011 to help these poor farmers plant trees, protect forest and develop alternative income streams and the Bore community are totally committed to this new project.
A severe climate change induced drought is affecting most of East Africa right now so their maize crops are failing again
and they need all the help they can get. Each student that visits the Centre will not only learn about some of the biggest problems facing the planet but will also bring in a bit of cash to help the community move away from
forest destroying charcoal burning
so your donation will keep working to sustain lives and protect forest long into the future.
Change4Change needs to reach its target by the end of February '17 so that the building work can start in March and the centre can open in the summer.


How far will my donation go?

£3 will buy one of these bundles of 'Makuti' thatch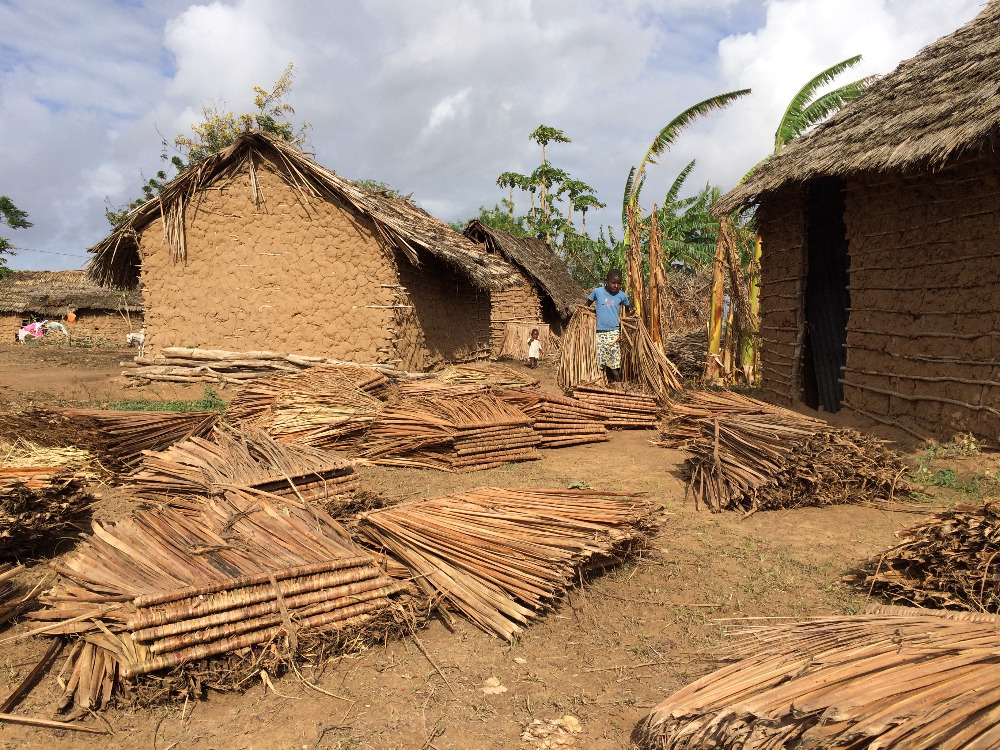 £5 will employ one of these skilled carpenters for a day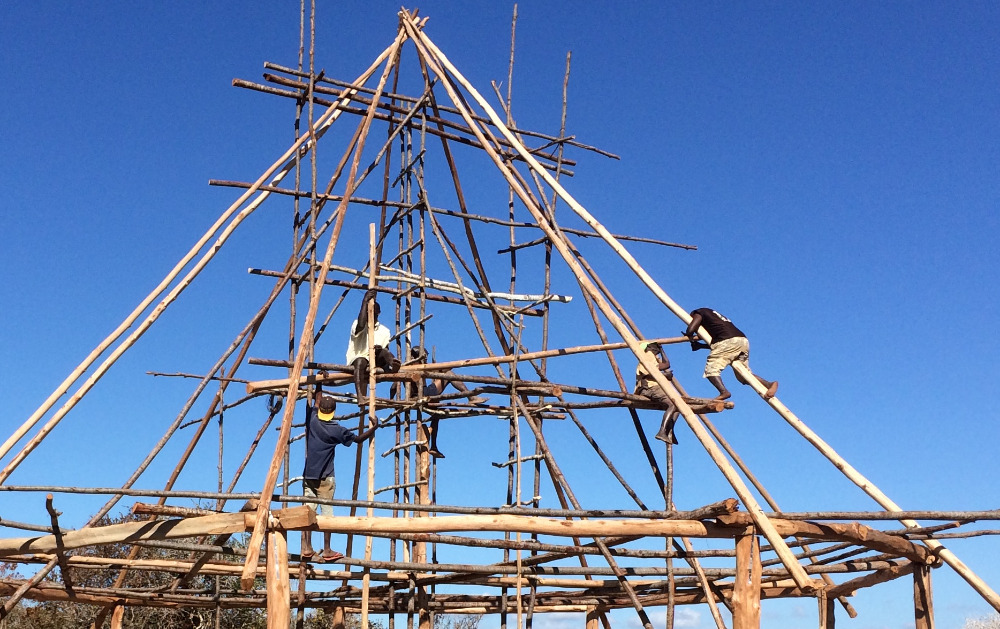 £10 will employ this woman to make ballast for 3 days


£20 will buy one of these pillars (we need 9)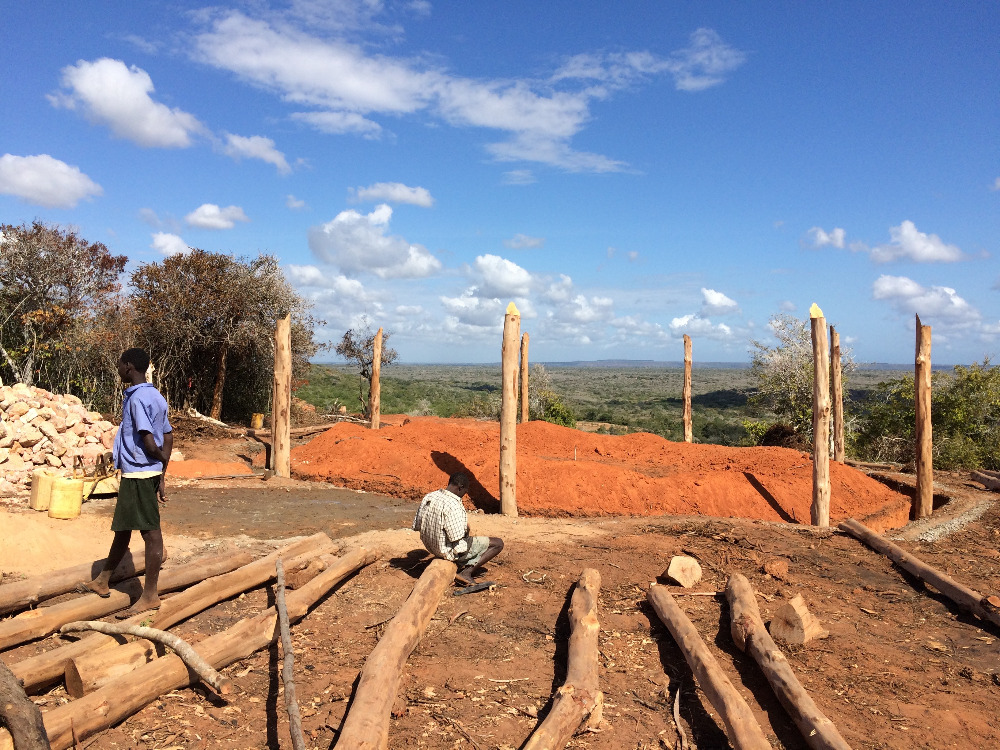 £50 will buy 15 of these rafters (we need ~100)


£100 will buy 10 tonnes of sand


£250 will buy a pile of blocks like this (we need 3 piles)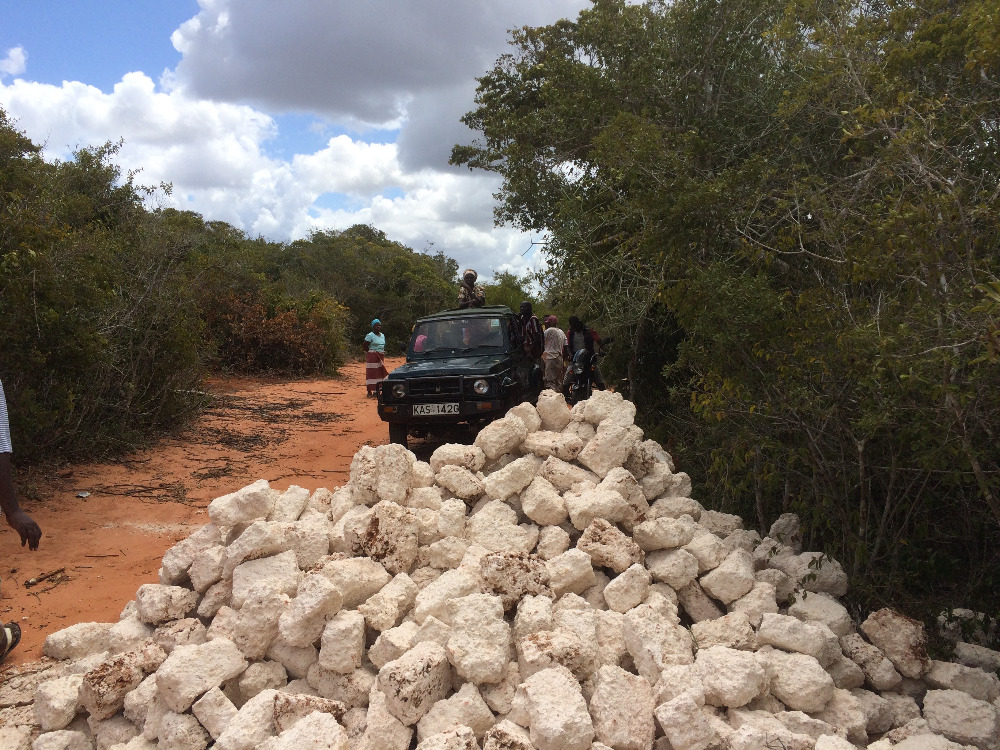 £500 will cover all costs of laying the concrete floor

If you can't help us, no problem but please
- share, share, share
to keep these kids happy

                                Do Good - Feel Good!