Broth from the Cauldron Book Launch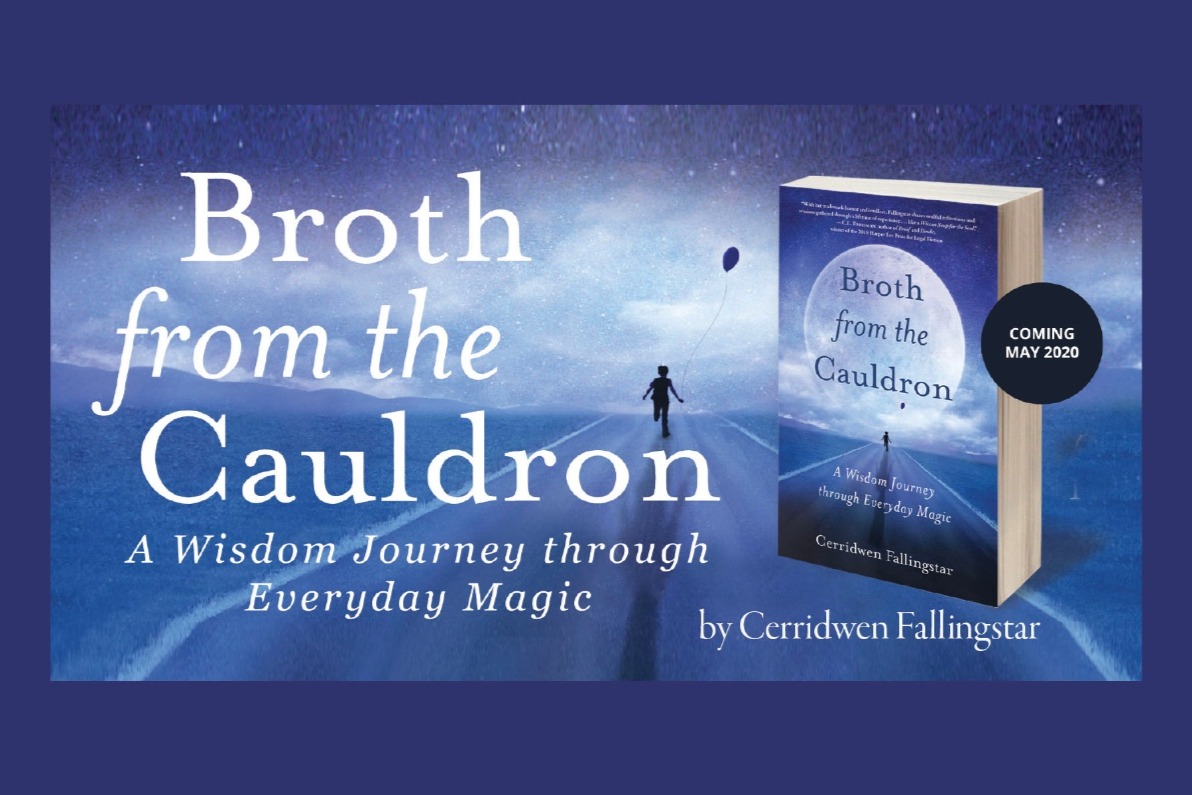 Dear friends, family, Pagan community and potential benefactors,
Some of you know me personally. Some have been my students, some of you my allies, and you know of my work as a Priestess and teacher in my pagan community in Northern California and beyond. Some of you know me through my previous books; the Pagan classic
The Heart of the Fire
, and my historical novels set in 12th century Japan;
White as Bone, Red as Blood; The Fox Sorceress and White as Bone, Red as Blood; The Storm God. 
I am finally publishing my long-awaited magical memoir,
Broth from the Cauldron; A Wisdom Journey through Everyday Magic
through She Writes Press this year on May 12, 2020. Which is the perfect year to publish a memoir, because hindsight is—2020.
I have gotten some excellent advance reviews—


"With her trademark humor and intellect, Fallingstar shares soulful reflections and wisdom gathered through a lifetime of experience…like a Wiccan Soup for the Soul."
  ~ C.E. Tobisman, author of Proof and Doubt,
   Winner of the 2018 Harper Lee Prize for Legal Fiction
"Fallingstar's writing is conversational and welcoming, encouraging introspection. Her entertaining stories illustrate deeper truths about how others should be treated, regarding the wisdom of animals, and about the power of intuition."
—Foreword Reviews
"Pagans, spiritualists, and other open-minded thinkers will relish this memoir."
—Kirkus Reviews
"Readers into witchcraft will find much to enjoy in this touching and humorous memoir."
—Publishers Weekly
~~~~~~
But as we all know, great writing only gets you so far. The only way to sell books is to promote books. I have committed $20,000 to my publicity campaign—but this is approximately $20,000 more than I actually have. Anything you could contribute so that my new book can make its way into the world and do the most good for the most people would be so deeply appreciated. The first 30 donations of $100 or more will receive a
signed, personalized copy.
The other way you can help is signing up to buy copies in advance, from Amazon or your favorite book store.
To read a chapter from Broth from the Cauldron, go to my website at
www.cerridwenfallingstar.co
Thank you for being my community, for listening to my stories, for telling me yours.  It is good that we are here, dreaming together…
Organizer
Cerridwen Fallingstar
Organizer
San Geronimo, CA