Celeste & Sydney Recovery Fund
Celeste and Sydney were badly injured in the blasts at the Boston Marathon on 4/15/13. Sydney suffered severe injuries as a result of being hit with shrapnel and Celeste has lost both her legs below her knees. There is a long road ahead - both physically and emotionally - and we're hoping to relieve some of the financial burden by raising funds in their name. Please help spread the word and donate if you can. The outpouring of emotion and support has been nothing less than amazing and the family is extremely grateful for your prayers and warm words.
We've created a Facebook page to easier share updates on their progress. Please "like" it if you'd like to stay updated about their road to recovery, fundraising events, etc. Here's the link:
Celeste & Sydney Corcoran Page
For those wishing to donate directly to a bank by check, you can do so here:
Enterprise Bank
C/O Celeste & Sydney Fund
1120 Main Street
Tewksbury, MA 01876
Contributions can be either mailed or dropped off at any Enterprise Bank Branch.
***We've had a lot of requests for a mailing address for cards and other small items. Note that you can now send them to:

Celeste & Sydney CorcoranP.O. Box 8733Lowell, MA 01854
If anyone has questions or is a member of the press, feel free to email me by using the "Contact" button on the site page and I'll happily answer questions or direct you to the appropriate family member.
Also, Kevin has really been moved by the song
"Family" by Joe Walsh
. Music has an amazing way of expressing things that can't be said with words alone. Kevin wants everyone to listen to it,
read the lyrics
and know that the power of family (and the family of supporters!) is more important than anything. "We laugh, we cry, stand together that's why it's all being part of a family." This is our anthem!
If anyone has questions or is a member of the press, feel free to email me by using the "Contact" button on the site page and I'll happily answer questions or direct you to the appropriate family member.
A few links to articles/videos:
cbsNews.com
Forbes.com
Mashable
Daily Mail (UK)
Fox News - Health
Link to the Andersen Cooper piece:
http://www.cnn.com/video/?hpt=hp_t2#/video/us/2013/04/18/ac-dnt-tuchman-boston-marathon-victims-family.cnn
Link to the Rock Center with Brian Williams piece:
http://www.nbcnews.com/video/rock-center/51603133#51603133
Thank you, thank you, thank you!!!
4/21/13 Update:
In addition to the
inspiring visit from the Marines today
, Sydney was able to stand up for the first time! Corcoran strong!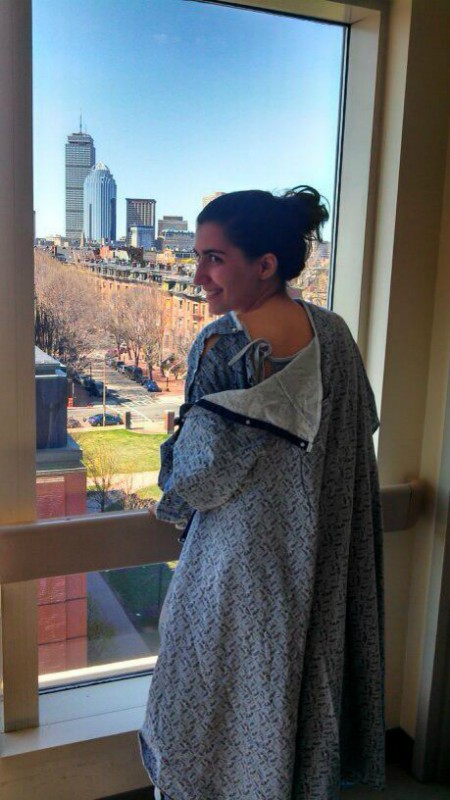 4/18/13 Update:
What an incredibly inspiring and uplifting day the family had!
First and foremost, Celeste and Sydney are gaining strength and improving every day! Neither of them had surgeries today, but both will at some point tomorrow. It's hopefully the last one for Celeste and Sydney needs at least one to two more. Prayers and positive thoughts are still needed! They rested a lot and saw many visitors "" which is a great sign! They really enjoyed seeing family and friends. Sydney told me, "Tell everyone I love them!"
To help spread the word about Celeste and Sydney's story, Kevin and Carmen filmed with NBC this afternoon. A portion of the interview will air tomorrow morning, 4/19, between 7:00 am and 9:00 am on the Today show. The rest will be aired on Rock Center with Brian Williams tomorrow night. Tune in if you can!
(4/19 Update: Kevin and Carmen were not on the Today show this morning due to the extensive news coverage of the manhunt in Boston, so the entire segment will air at 10pm tonight, 4/19, on Rock Center with Brian Williams.)
A group of us attended the Interfaith Services with President Obama at the Cathedral of the Holy Cross this morning. We were seated among many other victims' families and were able to share stories, condolences and comforting words. My Uncle Richard spoke at length with two gentlemen from Martin Richard's school. Krystle Campbell's family sat very close to ours and showed tremendous strength throughout the service.
A short while after we were seated, we noticed that the actor Bradley Cooper had taken a seat not far from us. Tim and Carmen spoke with him briefly and he agreed to try to visit Celeste and Sydney in the hospital after the service "" and he did! (More on that below.)
All of the various religious leaders spoke with so much conviction and care. Here are a few snaps of the President and First Lady: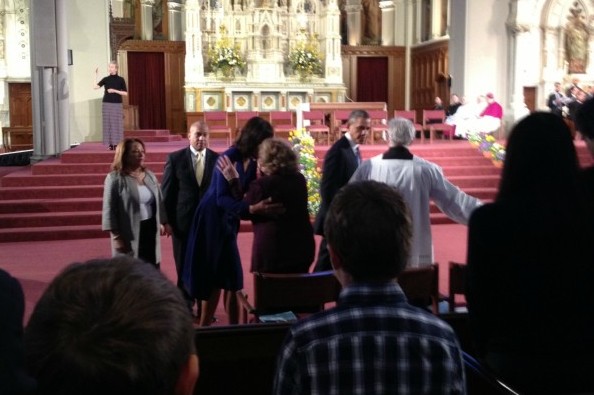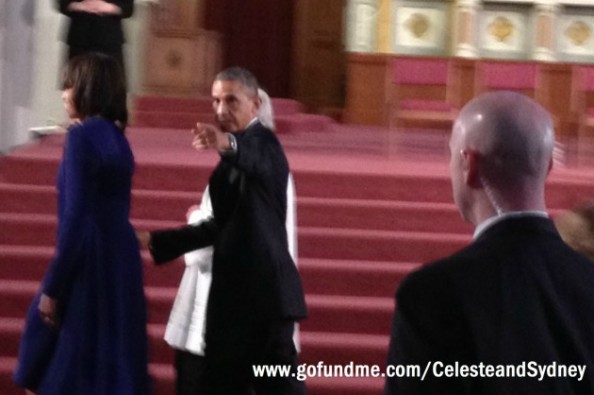 (The above picture was President Obama's response to Rich Acabbo yelling, "Thank you, Mr. President!")
When we arrived back to the hospital,
Matt Smith
had arrived for his first visit with Sydney since helping save her life. It was so touching to see them hug, talk and hold hands. We are so incredibly grateful to him and he was as gracious in person as you'd expect a real-life superhero to be. Here are a few photos of their reunion: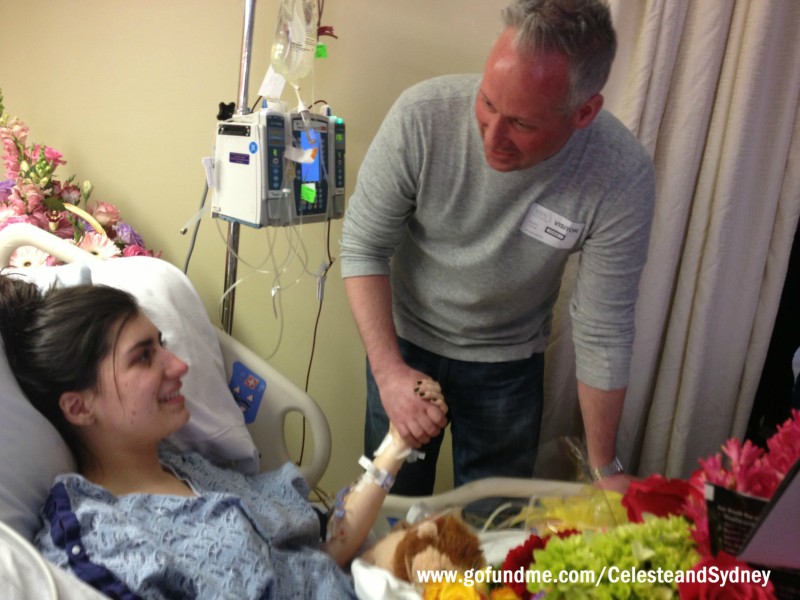 He is officially a part of our family now! We also have located
the other gentlemen who helped Sydney on the scene, so thank you SO much for the influx of leads to help us find them. They don't wish us to share their names and we're respecting that request.
As mentioned, Bradley Cooper visited Celeste and Sydney as well! He was so sweet and kind to everyone "" from the nurses and doctors to each person in the hallway trying to meet him or take his picture. Here are a few of ours: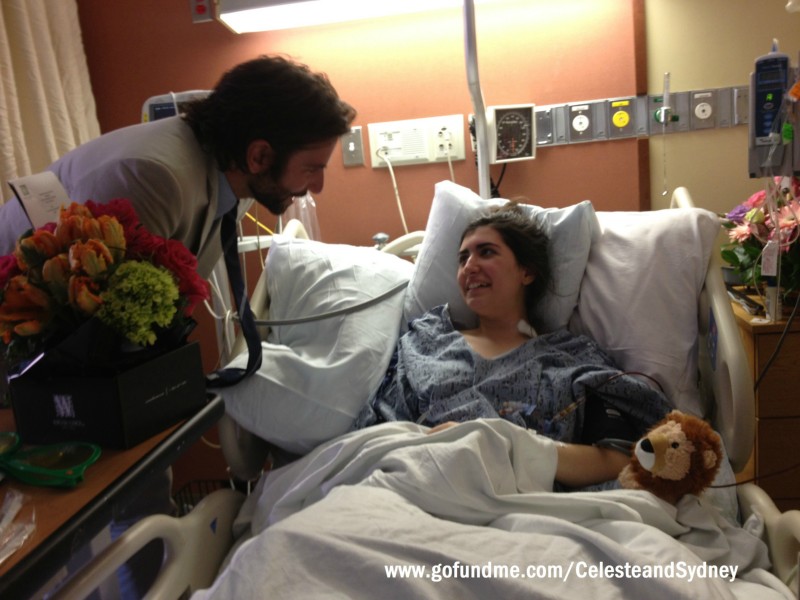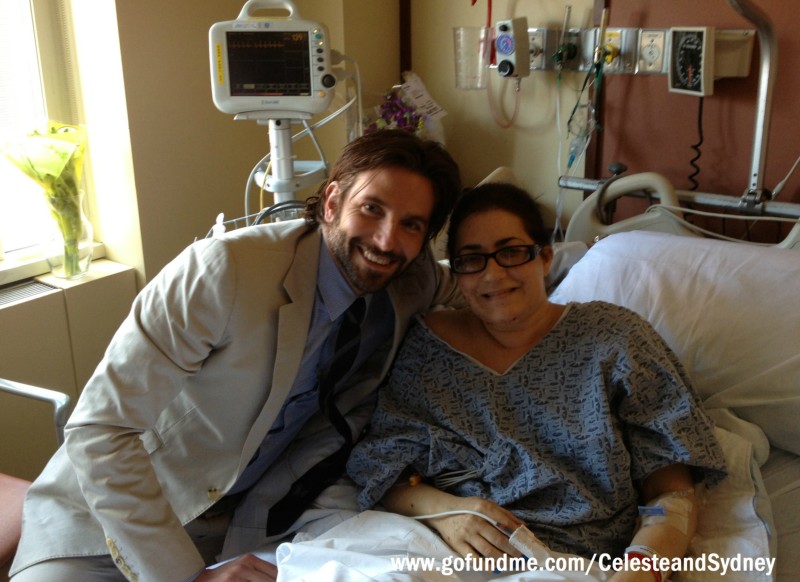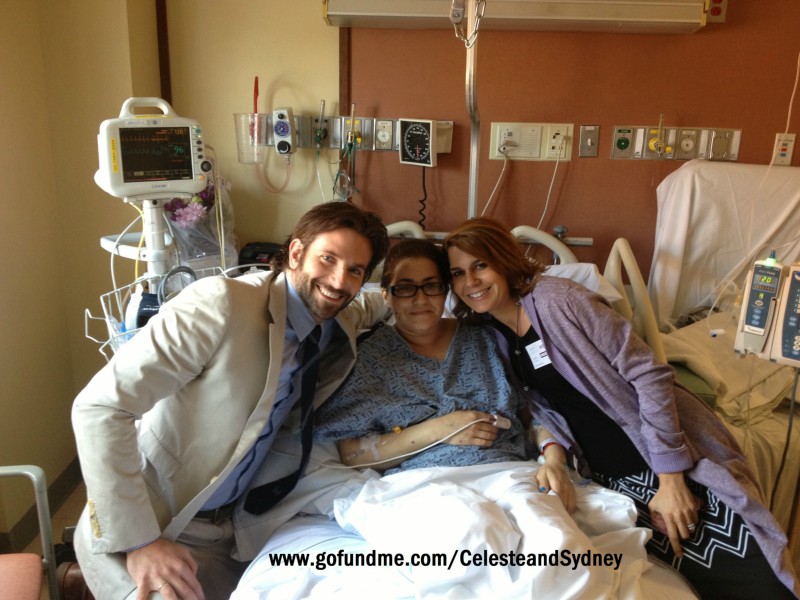 ...and the nurses were very pleased as well: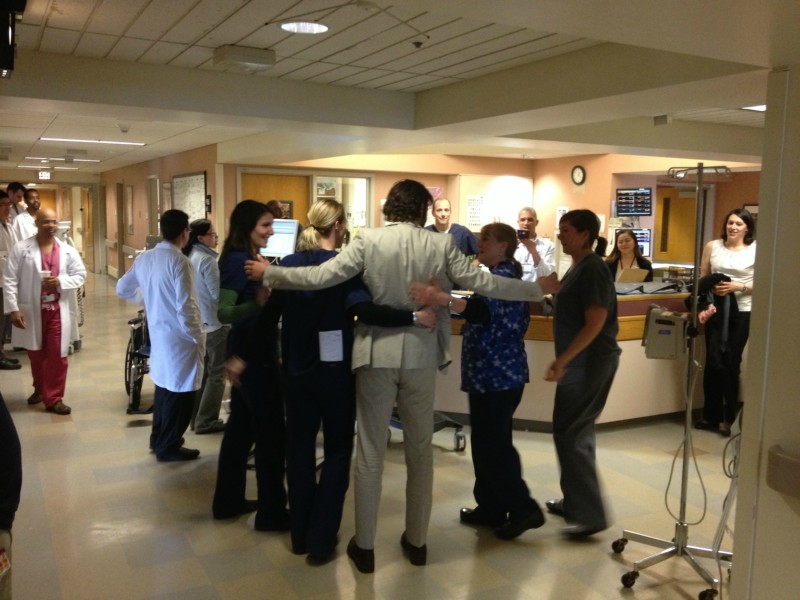 Also from the celebrity world, the hilarious and generous Chelsea Handler has donated $25,000 to the fund! THANK YOU SO MUCH, Chelsea!!!
Another very important visitor this afternoon was Dexter! He is an adorable Boxer mix that is a part of the BMC animal visitation program, Healing Paws: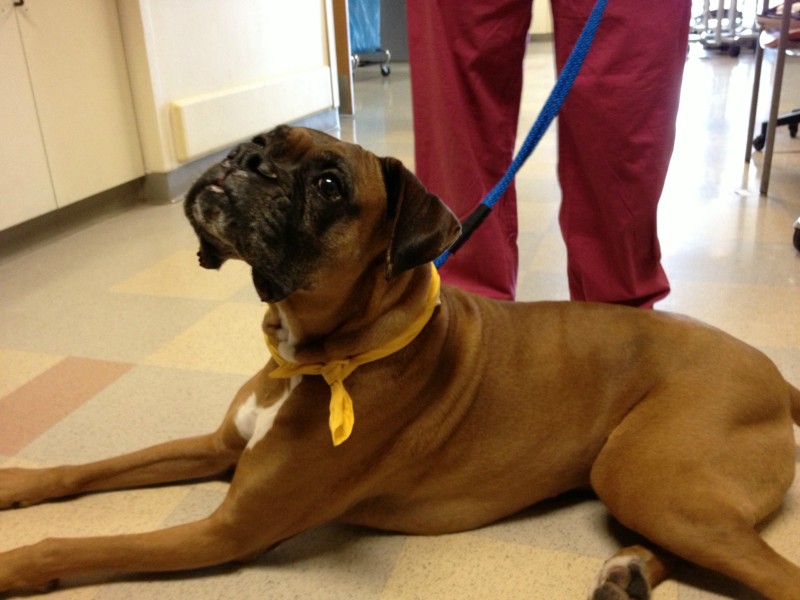 I have been so touched by the emails and comments this site is getting "" from complete strangers to long lost friends of the family or friends of friends of friends! You are all an inspiration. The feeling that so many amazing people exist is remarkably comforting and the family cannot thank you enough.
-----------------------------------------
Become the first supporter
Your donation matters
Organizer
Alyssa Carter
Organizer
Lowell, MA